Brazilian artist Tunga, born Jose de Barros Carvalho e Mello, was a talented and eclectic creator who worked in sculpture, installation, photography, poetry, and video. His large-scale installations and sculptures were always capable of transforming galleries and museums into dreamlike environments thanks to the most versatile materials such as plastic, thread, and recycled objects. Even though his process was materially intensive, Tunga's practice was also clearly conceptual. His works are intellectually puzzling, they resist certainty and confuse the audience. For instance, in his piece from 2007 entitled At the Light of Both Worlds from 2007, Tunga hung from a gallery ceiling a massive assemblage of bones and bronze replicas of classical art - this outstanding work is a unique commentary on the intrinsic balance between life and death.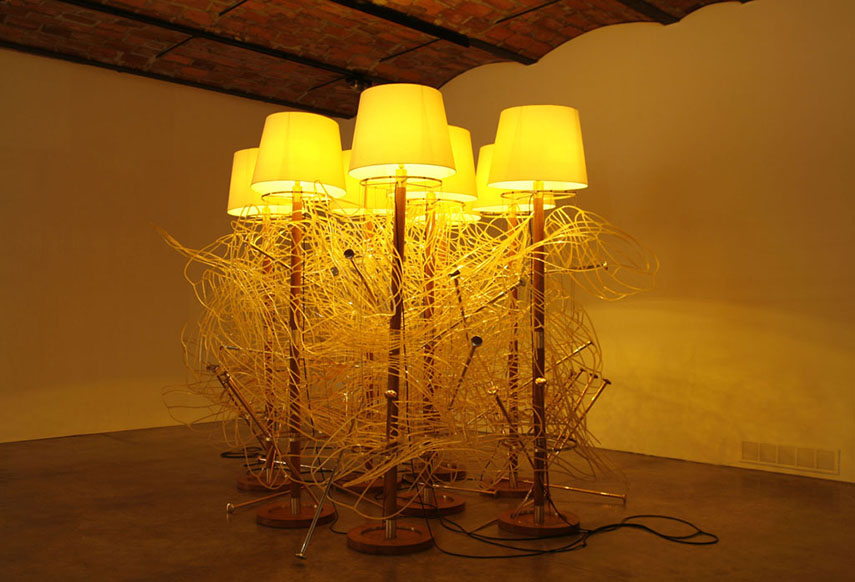 Early Career of Tunga and Interests related to Science
Born in Palmares, Pernambuco in 1952, Tunga moved to Rio de Janeiro, where he completed the course of architecture and urbanism at the University of Santa Ursula. Thanks to his father, writer Gerardo de Mello Mourão, Tunga knew Brazilian modernism very early. He began his career in the early 1970s. At the time, he made prevalently drawings and sculptures. His figurative images revolve around daring and controversial themes, such as in the famous series entitled Children's Masturbation Museum, from 1974. He collaborated with the magazine Malasartes and he was also in contact with the newspaper A Parte do Fogo in the 1980s. He worked as a lecturer at the Philosophy Institute of the Federal University of Rio de Janeiro and at the Faculty of Architecture and Urbanism of the University of Santa Ursula. Tunga won one of his most important awards already in the mid 80s - he was awarded the State Government Prize for an exhibition held at the Rio Grande do Sul Art Museum in 1986. The following year, he engaged in videography and performed the video Nervo de Prata, made in partnership with Arthur Omar. In 1990, he received the Brasília Prize for Plastic Arts and, in 1991, the Mário Pedrosa Prize of the Brazilian Association of Art Critics (ABCA) for the work Preliminaries of the Incest Palindrome. In order to carry out his work, Tunga investigated various areas of knowledge such as literature, philosophy, psychoanalysis, theater, as well as the topics of natural and biological sciences.
Tunga began his career in the early 1970s - at the time, he made prevalently drawings and sculptures based on his own artistic views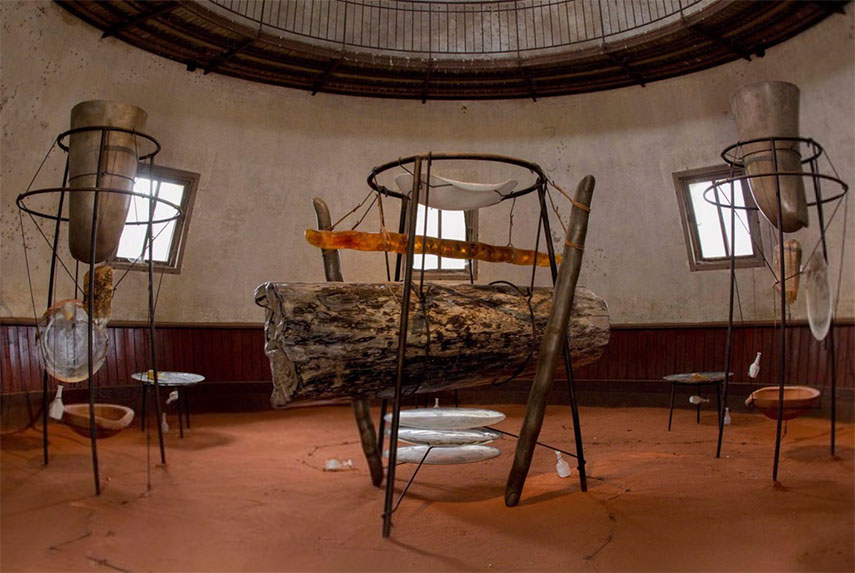 Navigation Between Installation Art and Popular Philosophy
At the beginning of the 1980s, Tunga became the holder of solid theoretical and philosophical training and he held conferences at university institutions in Rio de Janeiro. His erudition and theoretical foundation was reflected in an increasingly conceptual art production, involving research in different areas. At the same time, he was able to articulate aesthetic influences sought at different moments in art history, such as Baroque, Romanticism and modernist avant-gardes. During the 1980s, his works began to present a self-referential character, which led the artist himself to define them as a set of works linked together. This feature was taken to the extreme in the video Nervo de Prata from 1987, made in partnership with Arthur Omar. He gave original treatment to sculptural work, which according to the critic Carlos Basualdo was conceived by Tunga not only as the static volume, but also as the grouping of these expanding forms and the relation between them. His work eventually gained international reputation, leading him to exhibit in important spaces for the plastic arts in Europe and the Americas. In 1982, he divided the Brazilian Pavilion of the 41st Venice Biennial with the sculptor Sérgio Camargo. He also held solo exhibitions at the Chicago Museum of Contemporary Art in 1989, New York Museum of Contemporary Art in 1994, Luhring Augustine Gallery in 2002 and Louvre in Paris in 2005, among many other venues. Tunga also had many posthumous group exhibitions organized throughout 2016.
Tunga was able to articulate aesthetic influences and interaction sought at different moments in art history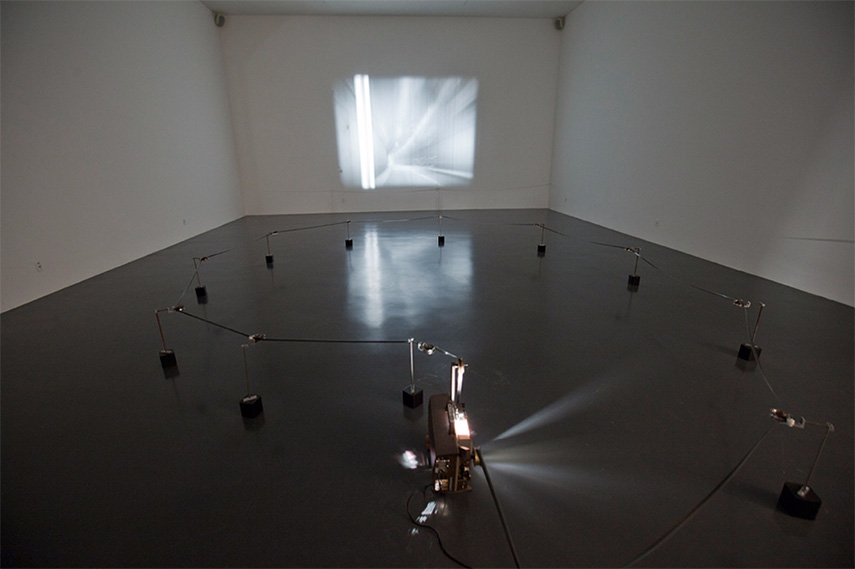 Emblematic Brazilian Artistic Figure
Tunga is nowadays considered one of the most emblematic figures of the national artistic scene. He was also the first contemporary Brazilian artist to have his work exhibited in the iconic Louvre Museum in Paris, which is one of the greatest honors an artist can receive in a lifetime. Tunga's works can be found in the most prestigious permanent collections of museums like the Guggenheim of Venice, various galleries and institutions such as the Inhotim Institute. In order to create his authentic works, Tunga consulted trustworthy sources such as the view of natural and social sciences and he used new materials like chains, electric wires, lamps, and rubber. His work is known for its extensive symbolism achieved through the use of bones, skulls and needles.

Tunga lived and worked in Rio de Janeiro, Brazil.
Featured image: Tunga's Portrait - image via novasfrequencias.com
All other images courtesy of Luhring Augustine Gallery.