TWOONE is a hungry animal. This is the way every single article by or about the artist TWOONE begins and it excellently describes the creative nature of this installation and street artist. This is down to the fact he often portrays animal-headed human bodied creatures but also because TWOONE has been showing signs of unquenchable hunger for learning new mediums and techniques. That insatiability is definitely connected to his overall character but is also linked to his double life spread between a formal art student and a street interventionist. Always surprising the scene with new mediums and pieces, TWOONE is one of the most dynamic artists of the 21st century.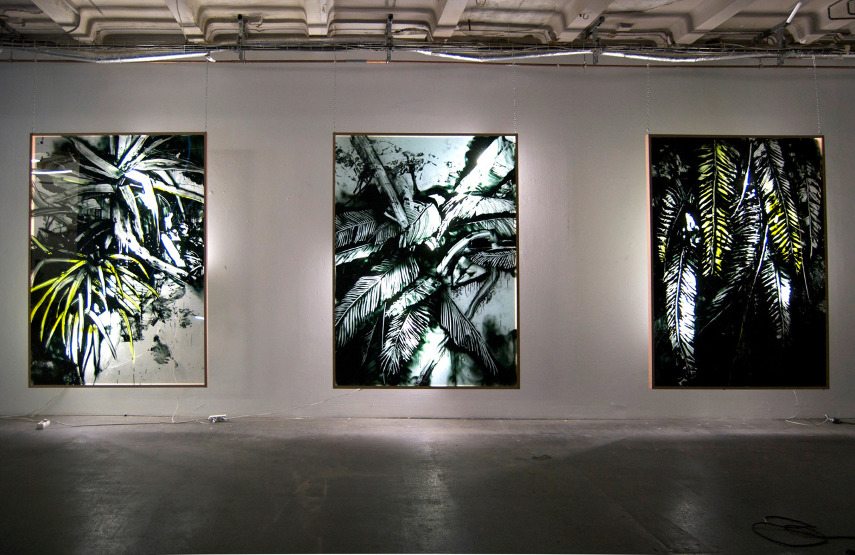 An Incredible Set of Skills
TWOONE's real name is Hiroyasu Tsuri and he grew up in Yokohama, a Japanese city south of Tokyo. The artistic expression always came as a natural and instinctive thing for young Hiroyasu as drawing and crafting have been a center part of his life for about as long as he can remember. As is the case with many of his fellow artists from the same generation on the other side of the Pacific, Hiroyasu as well was introduced to the contemporary painting through subcultures of skateboarding and urban art, both of whom heavily influenced young TWOONE's visual vocabulary. When he was at the age of 18, soon-to-become TWOONE moved to Melbourn, pursuing an opportunity to become an artist - this eventually landed him the famous Distinguished Talent Visa which to this day allows him to stay in Australia. As soon as he had arrived in Victoria's coastal capital, TWOONE became a prominent part of the local street art scene which was hungry to see what the rare Japanise member had to offer. Parallel with his street art explorations, Hiroyasu continued to expand his formal knowledge and practice as well, leading him to a 2004 diploma of Visual Art New Media from Swinburne TAFE. His first solo exhibition was held in 2008 and was titled One Thousand Can Show - in it, TWOONE presented one thousand of individually hand painted spray cans and took much positive criticism for his work. Since then, not only did this artist continued to explore new methods but has put even more emphasis on mastering new skills. He also proceeded to experiment with various materials and figuring out which of them could offer something new to his dynamic style. Maybe this tireless approach might be attributed to TWOONE's constant balancing between formal spaces and the street - he once stated that studio experimentation and street painting resonate with each other and continue to give him new inspiration to create more pieces. The mediums in which TWOONE had most success, at least in the public's eyes, are installations and graffiti, two techniques he mastered over the years to an incredible level of control. To this day, TWOONE was a part of numerous solo and group shows, as well as the go-to artist for various mural commissions which subsequently became Hiroyasu's specialty.
Regardless of which medium TWOONE chooses to work at, he will always leave you in awe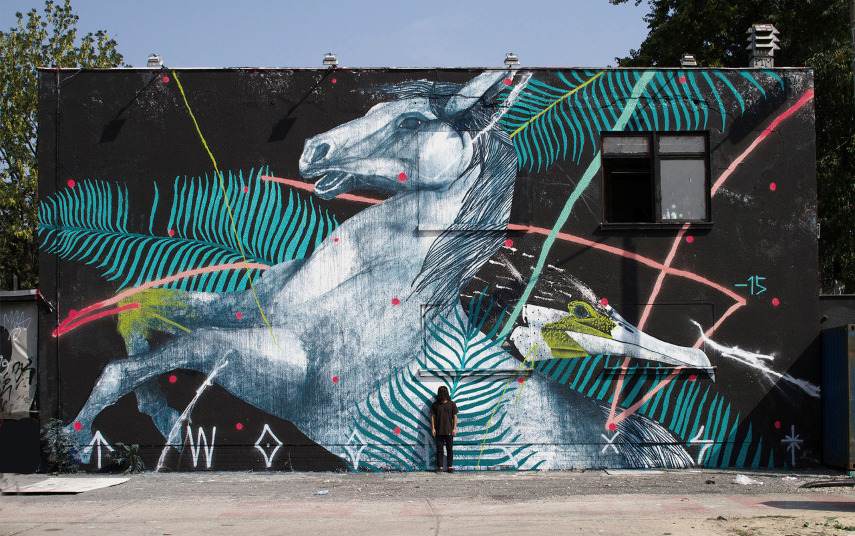 You Choose the Process, TWOONE Does the Delivery
Nowadays, TWOONE continues to work in the fields of installation making and street art, but has also expanded his efforts to the medium of painting, believing that mastering that skill would definitely help him improve his overall technique and expression. It is also said that he will test himself in the future with the use of methods like sculpture and performances, as well as sound art - this will undoubtedly turn TWOONE into an excellently rounded artist with an unmatched ability and limitless potential. Keep another thing in mind too - Hiroyasu is still very young and can easily fall into the aspiring artist category. Combining that fact with his overall versatility and announcements of broadening his field of work in the future, TWOONE will definitely be the artist to look out for in the coming decades.
The artist is represented by BACKWOODS GALLERY and URBAN SPREE GALERIE Berlin.
TWOONE lives in Berlin and works all over the world.
Featured image: TWOONE - photo by Christiania Krueger
All images courtesy of TWOONE