Hailing from Jacksonville, Florida, Tyler Shields is a Los Angeles-based photographer, film director, and writer best known for his provocative and sometimes controversial images of Hollywood celebrities such as Heather Morris, Mischa Barton, Lindsay Lohan, Emma Roberts, Zachary Quinto, Nina Dobrev and Demi Lovato. Often described as "Celebrity shock photographer", Shields creates images that often involve violence and splattered blood. He pushes his subjects to their limits when shooting to achieve real-time live action without manipulation and though some feel the art of Tyler Shields is put out to the world purely for shock value and to provoke, the photographer insists that many of the images he creates come from simple everyday situations that trigger thoughts.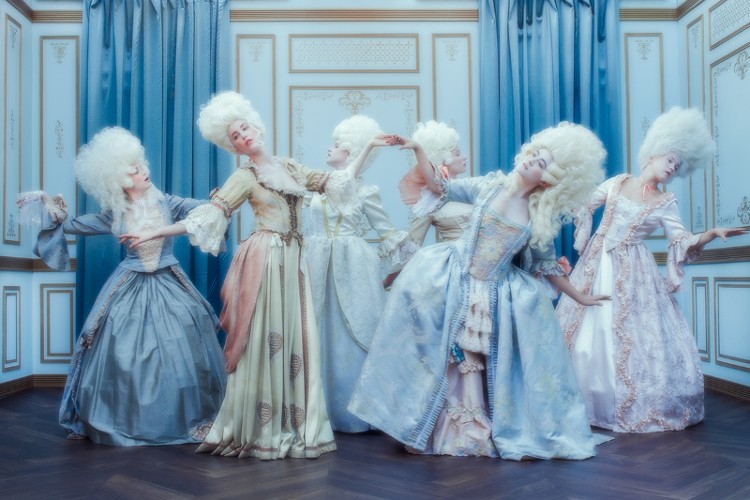 Early Career
Born in 1982, Tyler Shields began his career as a professional inline skater, competing in the 1999 and 2000 X Games, a sports event, controlled and arranged by American sports broadcaster ESPN, which focuses on extreme sports. In 2003, Shields toured with Tony Hawk, one of the most famous skateboarder of all time. However, this athlete wanted to do more so at the age of 18, he moved to LA. Shields got his start as a photographer by releasing his images and videos on MySpace in 2003. "I took a picture of a closet that became really famous on the internet back in the days when MySpace first started. A girlfriend cheated on me, so I took all her shit and I threw it out." An advertising agency saw this picture, bought it off him and even commissioned him to shoot an ad campaign. Soon afterward, Shields began doing gallery shows rapidly establishing himself as one of the future icons of his generation. His unique style blends the indie urban contemporary with mainstream sex appeal.
Shields got his start as a photographer by releasing his images and videos on MySpace in 2003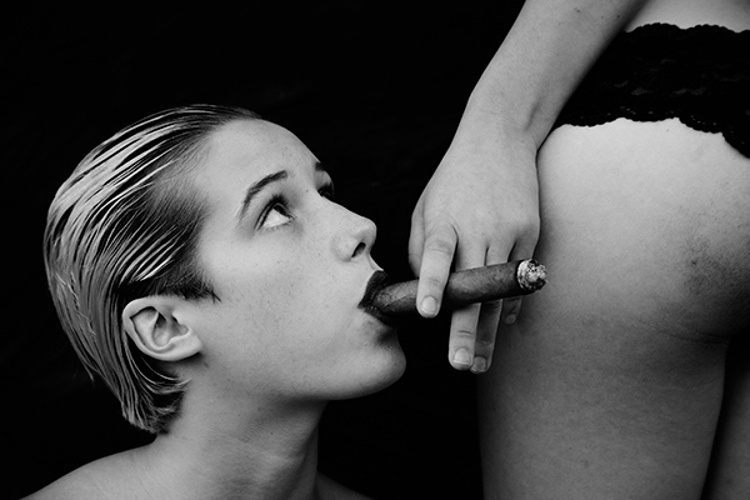 Controversy over Tyler Shields' Photography
The controversial images by Tyler Shields frequently draw criticism from animal rights activists and women's groups. In 2011, he was criticized for a photoshoot with Glee star Heather Morris with a bruised eye as making light of abusive treatment of women. This resulted in a massive 25,000 emails reaching his inbox about the images and he was forced to remind people that he is an artist and not a fashion photographer, which he followed by auctioning the photos and donating the money to domestic abuse awareness. Also in 2011, Shields' photographs of former The O.C. star Mischa Barton with slabs of meat were condemned by feminist groups claiming it objectified women and the photographer even received death threats over the images, which he claims objectifies the meat rather than the woman. After posting the photos to Shields's website showing Barton gnawing on raw beef, as well as laying a slab of it across her face, PETA also took notice, and issued a written statement chastising both the actress and the photographer.
His work frequently draw criticism from animal rights and women's groups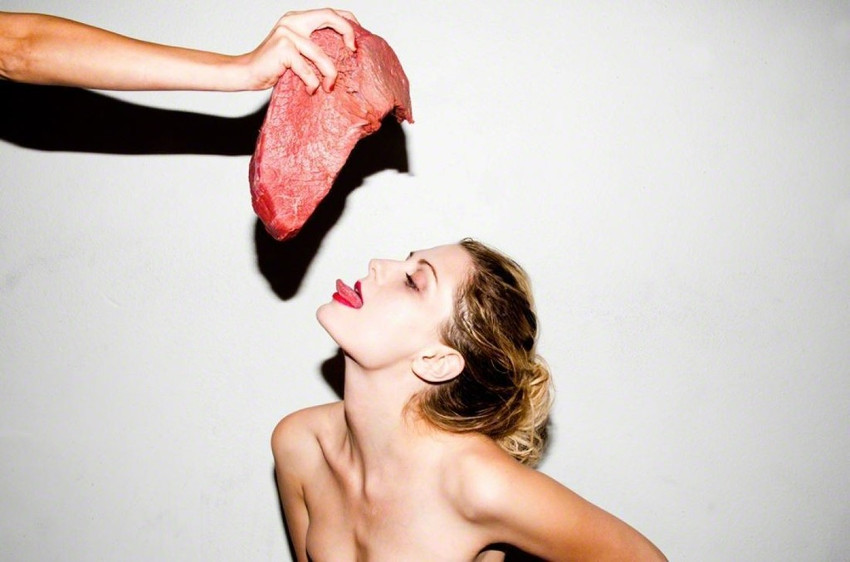 Life Is Not a Fairytale
For show entitled Life Is Not a Fairytale in 2011 he collected blood from 20 celebrities, including Glee actress Jenna Ushkowitz, former Darcy's Wild Life TV star Shannon Collis, producer and entrepreneur Brent Bolthouse and carrot-topped film financier Ryan Kavanaugh, to make a canvas painted with the blood. The event, which combined photography, art show, video screening and various performances, included a shot of a princess' legs in sequin shoes and a magic wand both stained with blood; Emma Roberts eating a large chunk of bloody meat; Lindsay Lohan solo shots as well as her posing with The Vampire Diaries star Michael Trevino in a neck-biting situation. Regarding Lohan, this was not the first time that the artist collaborated with the sometimes troubled singer, actress and model. In 2010, she tweeted Tyler requesting to shoot, he tended to the request. In the resulting images, Lohan is both seductive vampire and gun-brandishing femme fatale. In one of the photographs, she is depicted against a blood-spattered backdrop, holding a knife to her own throat; in another one, she sits astride a man already covered in blood, with knife raised as if to deliver the fatal blow.
One of the artist's favorite models is Lindsay Lohan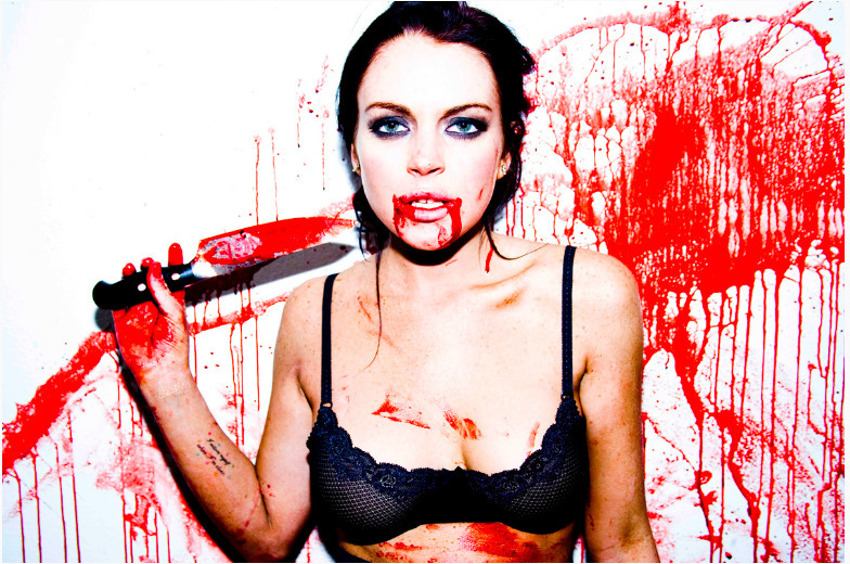 Critique of Brand Culture: Indulgence, Silver Shadow and Hermès Birkin Bag
His series of photographs Indulgence shows how high-end brands have taken over our lives through its ubiquity and utility. It presents luxury goods with a satirical edge. The photoshoot was taken in downtown LA, featuring actress Ana Mulvoy Ten and a hungry friend of the reptilian variety. The photos of the actress snacking on Prada popcorn or drinking from a Louis Vuitton champagne bottle – a truly eye-catching statement on brand mania. The Silver Shadow series depicts a young couple dousing the car with gas before setting it ablaze for an inevitable explosion. The video was shot on RED Dragon cameras that can shoot 100-150fps slow-motion videos at 5K and 6K resolutions, alongside a number of other DSLRs and medium format cameras. The Silver Shadow pieces were on display in October 2014 at the Imitate Modern gallery in London. This was not the first time Shields has destroyed expensive objects in the name of art. In 2012, Shields released a photograph of his girlfriend Francesca Eastwood burning, sawing, and biting a $100,000 Hermès Birkin Bag for a photoshoot.
"Indulgence" presents luxury goods with a satirical edge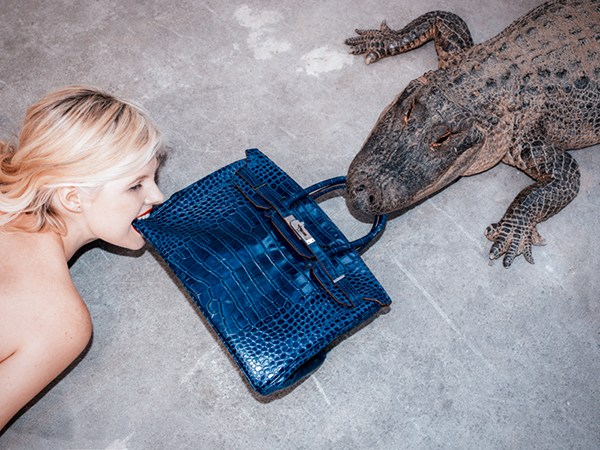 Shields' Girlfriend Jumped off a Building
Tyler Shields uses no special effects or stunt doubles as he documents people engaged in such extreme activities as leaping off buildings, getting bitten, tied up, punched, dragged, and coming perilously close to being burned. Although it was originally planned as a series of self-portraits, his series of photographs entitled Suspense features actress Emma Roberts and Shields' longtime girlfriend Francesca Eastwood voluntarily jumping off buildings and bridges – they are frozen at the height of the action, suspended in midair and about to either crash to the ground or take flight into the sky.
He uses no special effects or stunt doubles as he documents people engaged in extreme activities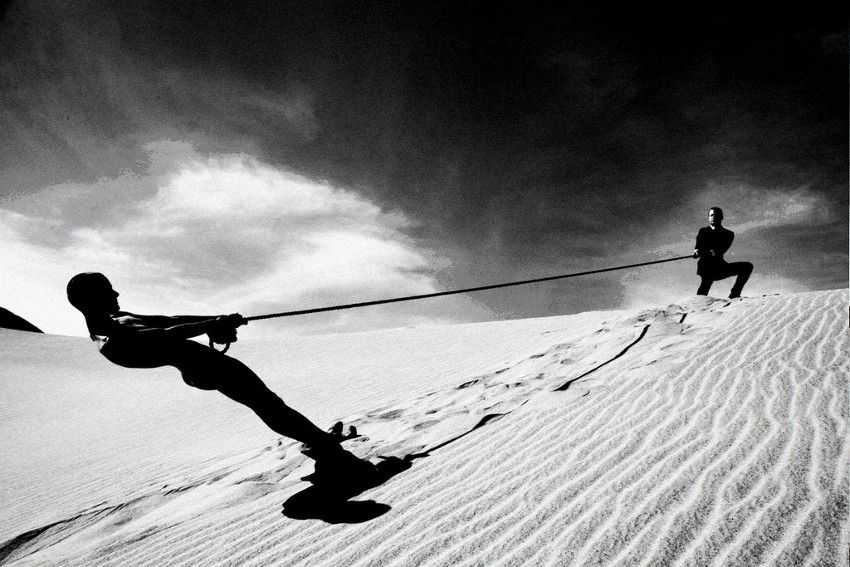 Historical Fiction
Historical Fiction is one of Tyler Shields' latest series of works photographed in locations across the United States over a period of twelve months through early 2015. The large-scale photographs depicts Shields' interpretations of iconic moments and individual reactions to 1960s American political and pop culture history including the first men on the moon, the disbanding of The Beatles, the Golden Age of air travel, racial violence, and the deaths of James Dean, John F. Kennedy, Dr. Martin Luther King, Jr., and Marilyn Monroe. The photos were on view at Andrew Weiss Gallery in May 2015.
"Historical Fiction" depicts Shields' interpretations of iconic moments of the 1960s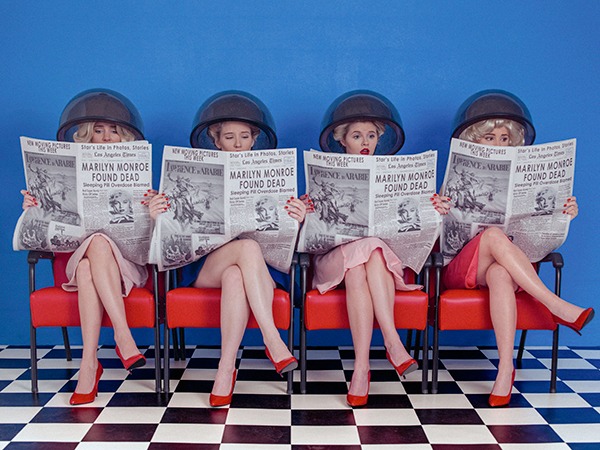 Books, Exhibitions and Campaigns
In November 2013, Tyler Shields released his debut photographic book, The Dirty Side of Glamour, which contained the erotic photographs and art of Tyler Shields based on his work with the young Hollywood elite, aimed at capturing the fame, youth, excess and trappings of celebrity. His second book Provocateur, released in December 2016, brings together in a single lavish volume an array of provocative imagery, from the photos of luxury objects set on fire to the feeding of alligators with Birkin bags. Featuring over 500 photographs, the book exposes Shields' bravery as an artist who is not afraid to push the boundaries of contemporary photography. To date, Shields has had over twenty solo exhibitions worldwide including Imitate Modern, London, England; Miller Gallery, Cincinnati, OH; Samuel Lynne Gallery, Dallas, TX; Guy Hepner Gallery, LA, CA; and Andrew Weiss Gallery, Santa Monica, CA. In addition to his Fine Art photographs, he has shot campaigns for brands like Nike, Adidas, Playboy, Harley Davidson, and Gergé Swiss watches, among others.
He is not afraid to push the boundaries of contemporary photography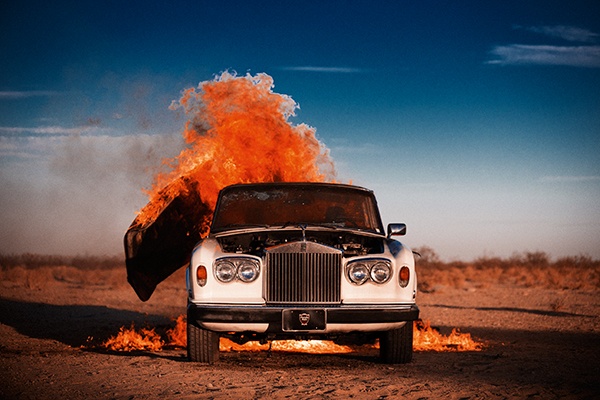 Final Girl – Starring Abigail Breslin and Wes Bentley
Amongst his photography career, Shields is also a highly talented film director. In 2014, he completed filming his feature length Final Girl starring Oscar Nominated Abigail Breslin and Hunger Games' Wes Bentley. Final Girl is an American action thriller film, written by Adam Prince, based on the story by Stephen Scarlata, Alejandro Seri, and Johnny Silver. The same year Shields' script The Wild Ones was listed in the Black List, being ranked at #6; and published the first in his completed series of 6 novels Smartest Man.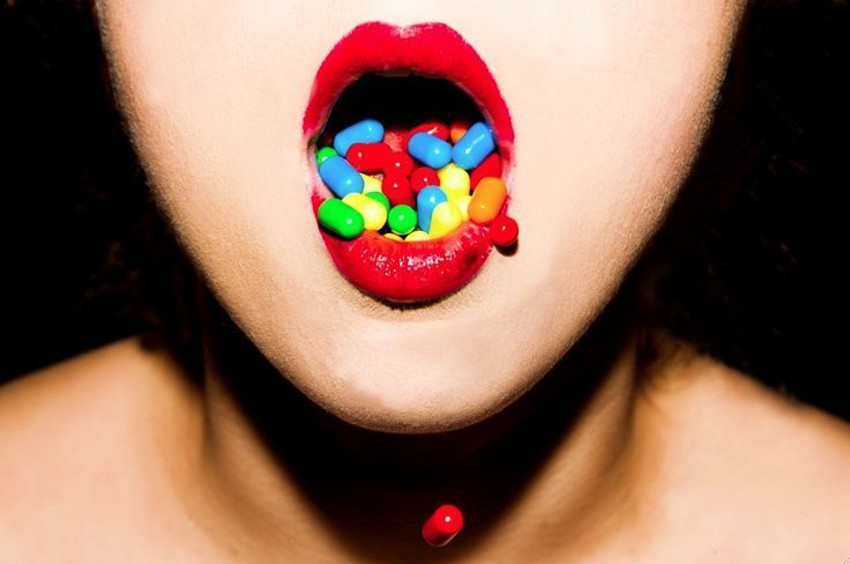 Tyler Shields Net Worth
In 2016, Tyler Shields's net worth was estimated to be $1 million dollars which puts him at the very top level among other professional photographers. Although he was known as a talented inline skater who competed in the X Games, Tyler Shields career as a photographer is considered as the one that has brought most of financial success to him. However, photography isn't only increased the size of Tyler Shields net worth but made him one of the internationally most famous photographers. Described by the Daily Mail as "Hollywood's Favorite Photographer", the iconic artist made a name for himself with his potent, alluring and often controversial photos.
The artist is represented by Imitate Modern.
Tyler Shields lives and works in LA, CA.
Featured image: Tyler Shields - portrait
All images copyright of the artist, courtesy Imitate Modern