Udo Nöger is a German contemporary artist born in Enger in 1961. He is well known for mixed-media monochromatic gray paintings that give the impression of emitting light.
Art by Udo Nöger
Udo Nöger attended Fachhochschule, Bielefeld University, and has studied in Paderborn, Berlin and Spain. Thanks to winning Nixdorf Grant, he spent some time in the early 90's in New York, NY and Denver, CO. The artist uses three canvases while he paints, experimenting with light and allowing his work to became an optical illusion of three dimensions. There is no artificial light involved, as Nöger's work is sensitive, reserved and is refusing quick perception, requesting time to be fully understood.
Art by Udo Nöger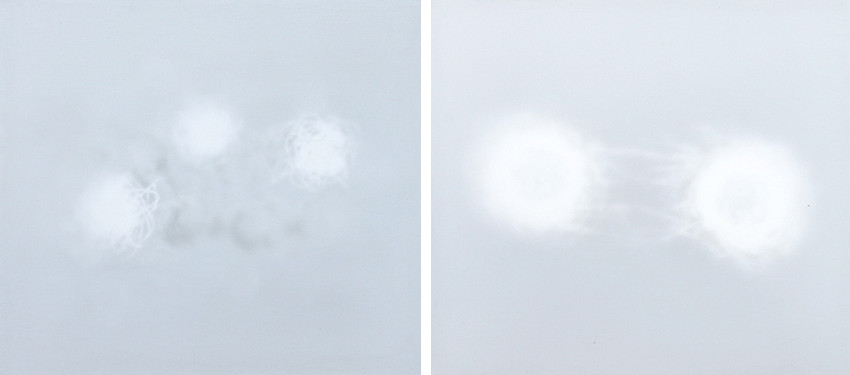 An interest in manifestations of light has led Nöger to a unique style of painting, different even from other artists whose work is also based on light. Gradual changes over time have removed colors and forms from his paintings. The picture is seen as a unity defined through charged polarities.
Udo Nöger's artwork are a part of several public collections, e.g. Art Institute of Chicago, Chicago, IL; Metropolitan Museum of Art, New York, NY; Hypo Bank, New York, NY; Nixdorf Museum, Paderborn, Germany, and are also included in private collections of Bruce Springsteen, Elton John, Halle Berry and many others.
Art by Udo Nöger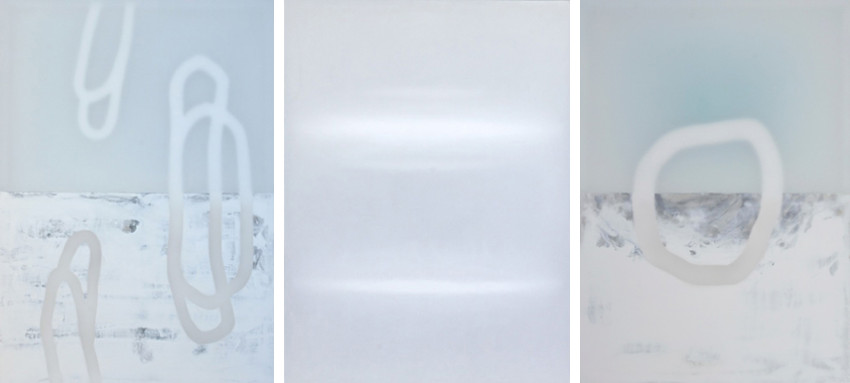 He is represented by Dolby Chadwick Gallery in San Francisco, USA.
Udo Nöger splits his time between Miami, Florida, and Germany.
All images courtesy of the artist.