Ugo Rondinone is a Swiss installation artist best known for his spray paintings and video environments that bear a strong sense of melancholy and alienation. The artist is based in New York and his themes usually try to find a middle ground between fantasy and reality, dancing on a razor's edge of euphoria and depression. This phenomenal artist has been active for years now, never failing to bring us fresh and original pieces that continue to amaze us to this day. Besides installations, Ugo is also quite active in creating sculpture pieces.
[caption id="attachment_254543" align="aligncenter" width="855"]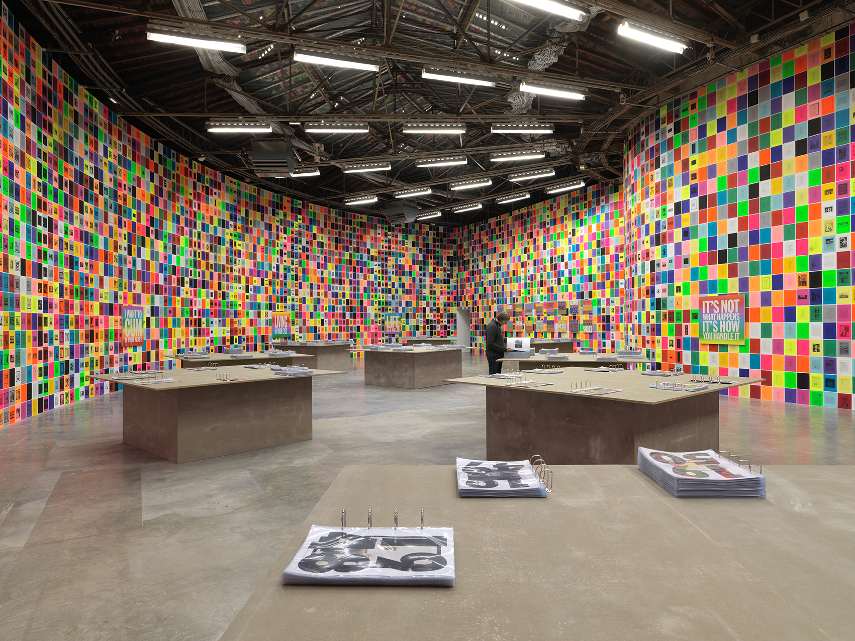 Ugo Rondinone - I Love John Giorno[/caption]
Early Life, Education And A Career Launch
Ugo Rondinone was born during the year of 1964, in Brunnen, a town in Switzerland. He was born to Italian parents and started showing signs of artistic tendencies from early on. In 1983, Ugo moved to Zurich in order to become the assistant to Hermann Nitsch, an Austrian artist who works in experimental and multimedia modes. This was Ugo's first contact with professional art. Rondinone acquired his education by studying at the Hochschule für Angewandte Kunst in Vienna, where he graduated in 1990. His official career started in the 1990s, in a time he created a series of circular paintings that were simply titled using numbers and many critics thought they resembled Kenneth Noland's target works. Soon he became the subject of international attention as his work started to expand and evolve. Technically speaking, Rondinone worked with different media, such as photography, video, sculpture, and drawing - and he also regularly used more or less familiar quotations from literature and popular culture, appropriately placing them where he saw fit. Ever since his early days as a professional artist, Rondinone has shown what type of pieces he likes creating - the ones that tempt the viewer into a meditative state, much alike the way aforementioned target-shaped paintings lure the audience into their brightly colored, concentric rings.
Besides installation pieces, Rondinone puts much effort into creating sculptures of different types
[caption id="attachment_254544" align="aligncenter" width="855"]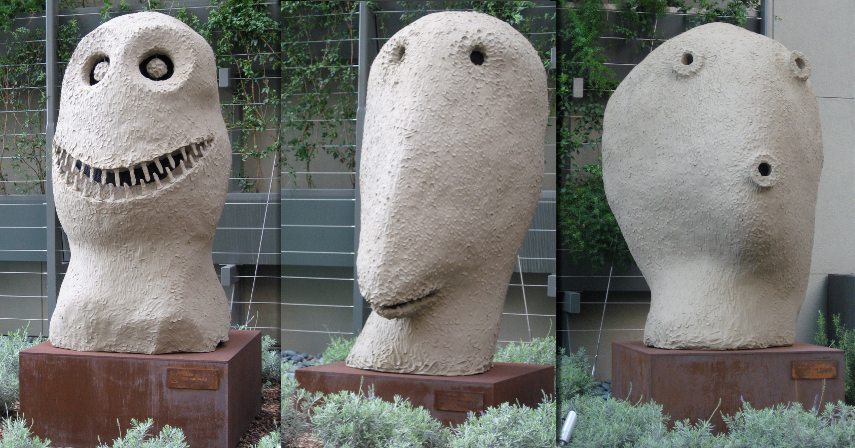 Ugo Rondinone - Moonrise Sculptures[/caption]
Analyzing His Work
To get a clearer picture of how Ugo works, let us give you an example - for his series titled I Don't Live Here Anymore (1995), the artist digitally altered images of fashion models in erotic poses so that his facial features replaced those of the female subjects. Such humor is ever present in Ugo's portfolio. During his career, Rondinone focused much attention on signage as well, exampled by such pieces as the rainbow-colored Hell, Yes!, a now-iconic sculpture that stood on the facade of the New Museum in New York. Another similar piece is the famous Our Magic Hour, or the Dog Days Are Over, a sign that was presented at Zurich's Museum für Gegenwartskunst in 1996 and mystically proclaimed an end to a period of turmoil. Ugo has also dabbled in some more morbid artistic waters, like the time he created the installation Roundelay in 2003, a melancholic piece in which the focal point was the six video projection of a man and woman walking through the streets of Paris. The key to this piece was the music score authored by the composer Philip Glass which evoked a strong sense of alienation. Today, Ugo seems a bit more interested in sculpture then installations, creating some pretty extraordinary pieces of the medium. In 2013, he presented a piece titled Human Nature, a group of monumental stone figures in Rockefeller Center that resembled primitive robotic creatures created from the rocks of Stonehenge. However, the artist did not quit the installation craft, with his most recent piece titled Seven Magic Mountains (2016) and displayed alongside Interstate 15 just south of Las Vegas. Rondinone has held or was a part of numerous exhibitions organized at countless museums around the world. The most prestigious locations where he has displayed his work are the Centre Georges Pompidou in Paris, the Museum of Contemporary Art in Sydney and the Museo de Arte Contemporáneo de Castilla in Leon. It should also be noted that Ugo has represented Switzerland at the 52nd Venice Biennale during the year of 2002.
Many of Ugo Rondinone's projects focus on signage pieces that were later placed in public spaces
[caption id="attachment_254545" align="aligncenter" width="855"]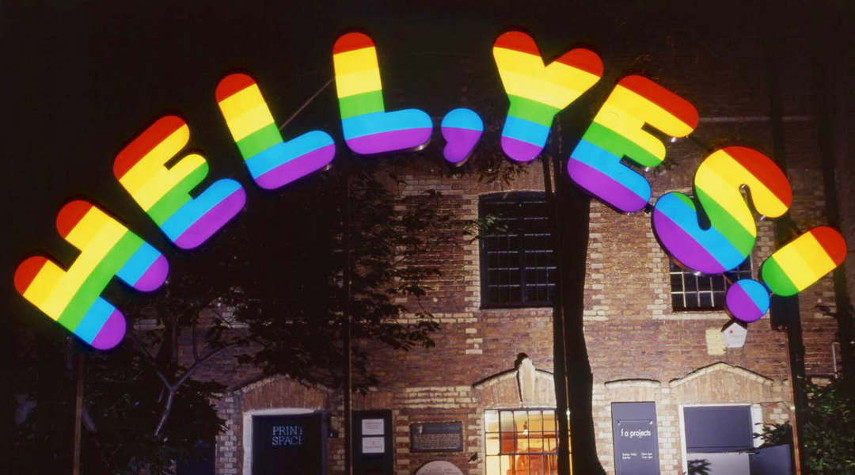 Ugo Rondinone - Hell Yes[/caption]
Artistic Flexibility
As you could have seen for yourself, Ugo's art has been constantly evolving and changing over the years. Such versatility and variety show us that the work of Rondinone has been undeniably chained to the development of his own personality and the different phases of life the artist went through at the time he created his pieces. Ultimately, it should be noted that Ugo simply is not capable of failing - no matter which goal he set for his art, he always managed to fulfill it. He made us laugh, he made us cry, he made us reflect, he made us believe. Not many artists are able of achieving such results.
The artist is represented by Robert Fontaine Gallery in Miami and Weng Contemporary in Zug.
Ugo Rondinone lives and works in New York, United States.
Featured Image: Ugo Rondinone - Photo of the artist, 2013 - Photo Credits The New York Times
All Images Photo Credits Ugo Rondinone