Urs Lüthi is a Swiss eclectic and innovative Conceptual artist. During his long career, he has experimented with various styles and techniques – including photography, sculpture, performance, silk-screen, video and painting. He is famous for placing his body and his alter ego in the center of artworks, trying to grasp his own self and question the reality.
Lüthi attended the School of Applied Arts in Zurich and upon finishing studies, started working as a graphic designer.
He has been a university professor since 1994 in Kassel, Germany.
The canton of Zurich awarded Lüthi the prize of honor for his work in 1996, and in 2009 the city of Kassel gave him the Arnold-Bode-Preis.
The Iceland Series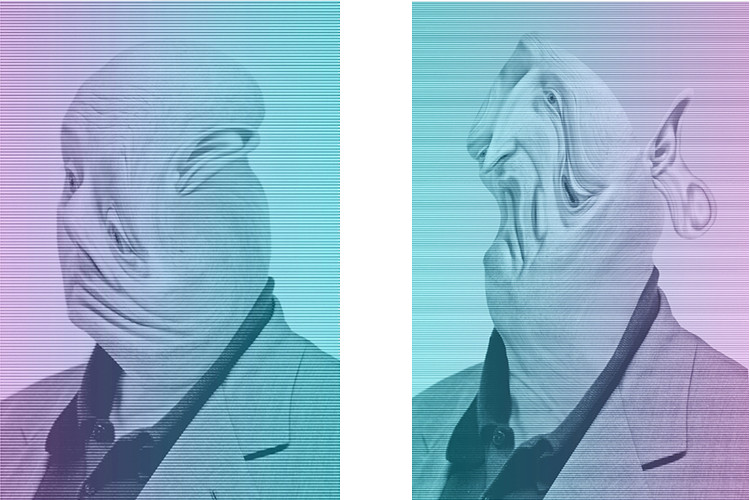 Self-Portraits
Lüthi is using his own body and acting skills to question the reality and include the viewers in his explorations. By playing his false twin, he is inviting us to learn more about the periods he has lived through, his relationships, or global phenomena, such as the power of brands and advertising. His provoking work uses irony and self-irony to make his self the artwork, treating a life as an aesthetic experience.
Self-Portraits by Lüthi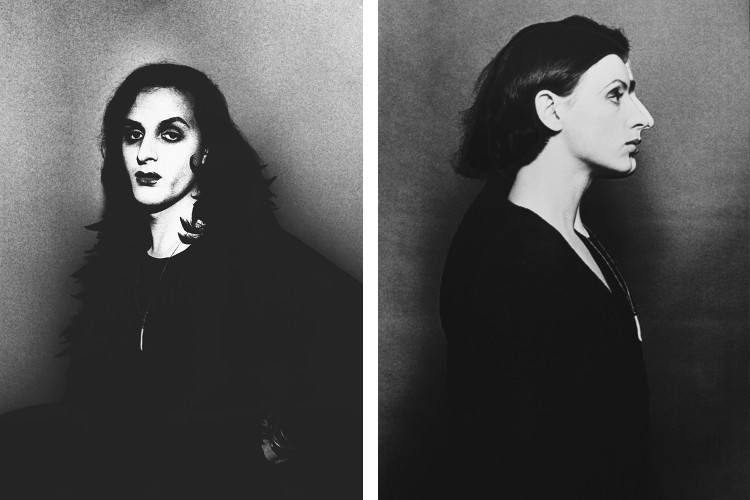 Exhibition at Kunstmuseum Luzern
Lüthi has exhibited his works in European cities many times, in important galleries such as Galerie Tanit in Munich, Studio Morra, Naples and Studio Marconi, in Milan, starting in 1966, when the first series of his works was exhibited in Berne.
In 1969, he displayed his own clothes, cards, keys and photos on the exhibition at Kunstmuseum Luzern, the same year when his androgynous self-portraits could be seen at the Toni Gerber gallery in Berne.
In 2001, he participated in Venice Biennale by exhibiting himself - lying in the middle of the room in the Swiss pavilion.
Lüthi's work can be found in museums, such as the Kunsthalle in Hamburg, at the Kunstmuseum in Bern, and at the Centre Pompidou in France's capital.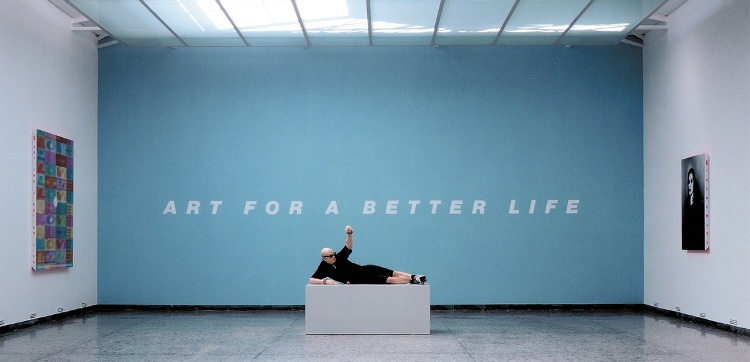 Personal Life
The artist has been married to the actress Ulrike Willenbacher since 1986, with whom he has a daughter Maria. Ulrike is his third wife.
Lüthi lives and works in Munich, Germany.
Featured image: Urs Luthi - Selfportrait, 1976
Image copyright © the artist