Uwe Langmann is a German photographer who makes clear and monochromatic photography. He clears the space from excessive objects, allowing the main subject to breathe and show itself in all its symbolic and literary glory. Langmann makes abstract photography without any photo manipulation. He captures his objects alone and alienated. Through exposing their solitude in nature he emphasizes the poetic value they carry. The effect is almost meditative. In the peace and serenity of a landscape, the artist finds visual inspiration for poetry, which he writes, both in words and in images. One of his photographic collections, named Haiku was followed by poetry, and in his publications, he always finds an appropriate word of inspiration.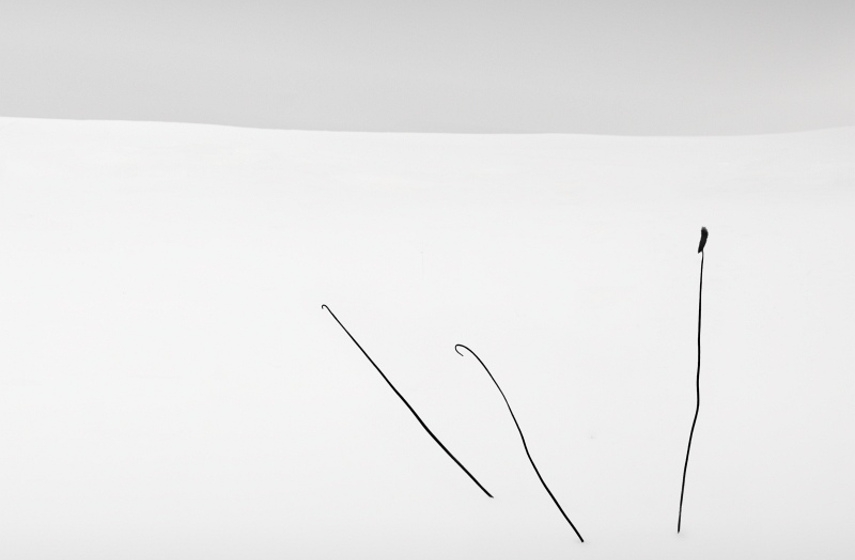 Storybook Photographs
Langmann started pursuing a professional career in photography after series of misfortune and fortunate events. After high school, he decided to make his first long feature movie and during the preparation time he took a series of landscape photographs as a material for the movie. He did not manage to raise enough resources to fund the making of the movie. Langmann was left with the series of wonderful photographs, and at the end of 2009, his career as a photographer began. Langmann's intention is to make distinctive documentary images, ones that can follow a unique narrative flow. He names his work visual poetry and tends to portray his objects in black and white, so he could stress out the beauty of essential form.
Langmann's photographs move the audience into a more balanced place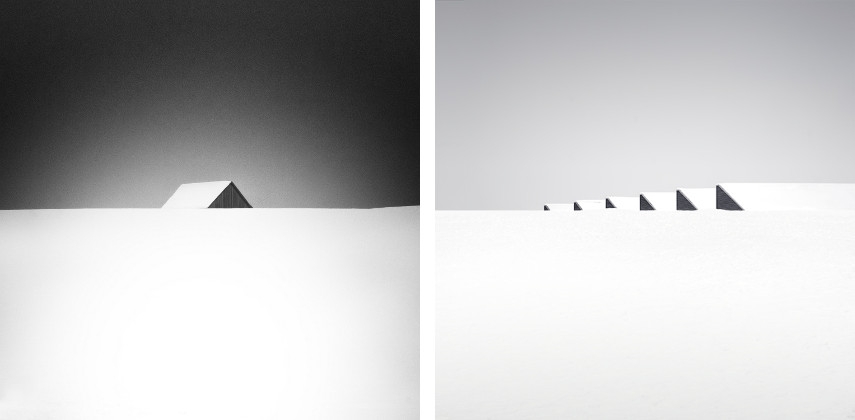 The Serene Nature of Minimalistic Landscapes
All the images speak to a viewer independently, and in a storybook, they align perfectly into a solid and concrete account. They are meant to be interpreted as a question, not as an answer. When the viewer sees a black and white landscape, or a single figurine in the sea of water, it should remind him to start asking the right questions, and stop searching for wrong answers. The tranquility of Langmann's serene images gives the authentic experience of mindfulness, where time stops for a while and everything comes into perfect harmony. The horizontal line that separates the ground from the sky imitates the imaginary line that separates the two polarities - good and bad, real and the imagined.
Langmann's intention is to make distinctive documentary images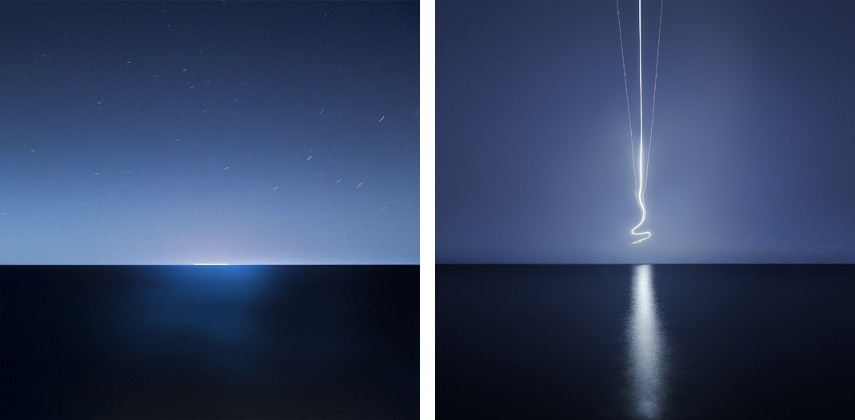 Balancing Beauty of Visual Poetry
This creative artist made several story composed series of photographs and exhibited his work in Europe and the US. He won many awards, few of them were gold awards for the photographer of the year in 2013, at the Black & White Zebra and OneEyeland Awards. Clouds, sky, water, and trees are captured in long exposure, denuded and splendid. Positioned in a symmetrical manner, placed delicately on the horizon, they transport the viewer into the land more placid. Their alienating property does not imply isolation. It just moves the audience into a more balanced place, where the form of the beauty can be sufficient and where images write poetry.
The artist is represented by artRoom Gallery.
Uwe Langmann lives and works in Germany.
All images used for illustrative purpose only © Uwe Langmann