Particularly interested in the subject, its concreteness, existence in form, the origin and eventual transformation, Valerio Nicolai's approach strives to abstract it from its traditional purpose. He pays the most attention on gesture, the compound of materials, their chemical and physical effect. Taking an introspective discourse, his method alienates the sense of belonging and the essential meaning of a gesture. The material he uses already contain its own story and his artworks emerge as the result of an exchange of questions and answers between the artist and his creation. Nicolai's main focus is on touch, gesture and movement and the work of art itself.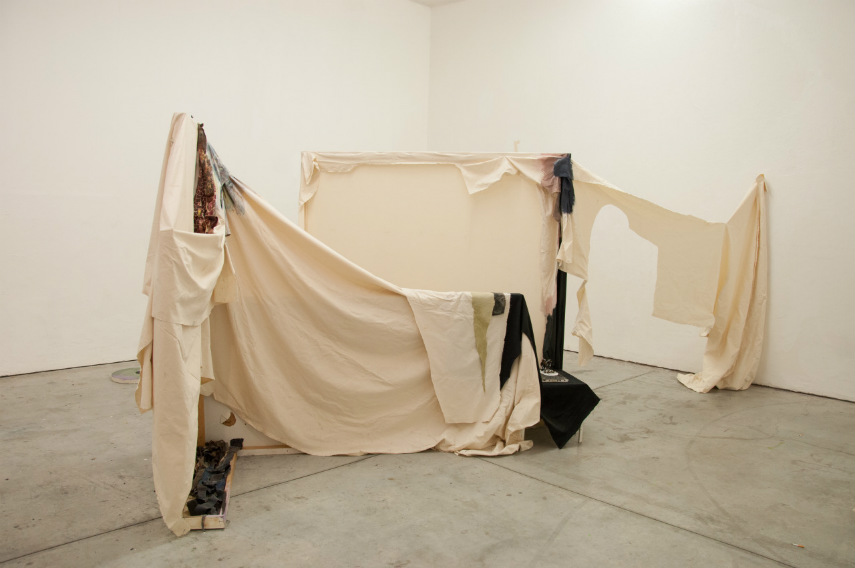 Education and Experience
Nicolai is born in Gorizia, Italy. In 2012, he received his Postgraduate Diploma in Painting at the Academy of Fine Arts, Venice and the next year he was awarded a Study Grant at the Bevilacqua La Masa Foundation. His work has been exhibited at numerous galleries and institutions, including Treti galaxie, Turin, Italy, Clima gallery, Milan. Nicolai tempts the limits of pictorial composition, extending it beyond known limits through his installations that constantly question their structure. For the exhibition Permanent Transformation of a Magician in Ant, his painted canvases completely covered the floor with the aim of creating shapes which could be attractive to the birds.
He creates shapes which could be attractive to the birds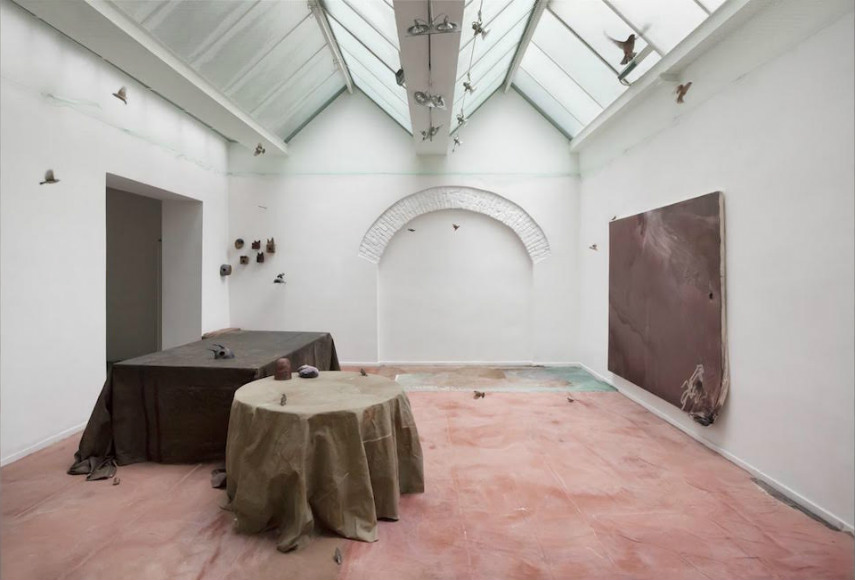 Magician Performance and the Birds Fly
Inspired by the shape of nests and bird houses, his paintings and sculptures make an integral part of the pictorial composition. The main and unexpected protagonists of the artwork are the birds that are free to fly around, resting on the canvases and sculptures. The central piece that gives the title to the exhibition is put under the light spot where magician transforms himself into an ant. Through his mental journeys, the fantastic stories are born, provoking the viewer to question is the reality turned into fantasy or imagination transported into the real world.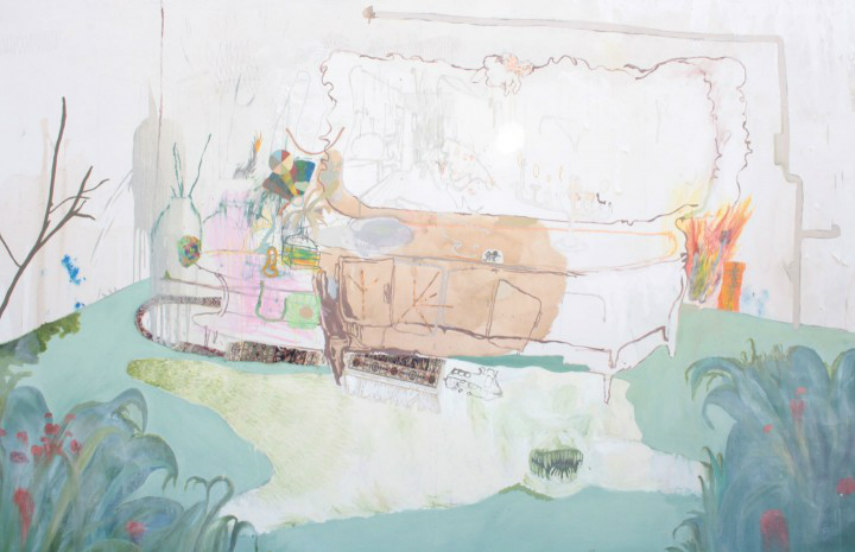 In a Constant Search for a New Logics
Trying to find the clues, Nicolai strives to create the new realms that refer to the search for other logics. His art complements like a puzzle of images that uncover the secrets hidden within the work. In a constant search and great desire to never find the end, he highlights mental passages, conjunctions and continuous references between multiple thoughts and memories, but also between objects and time. Nicolai feel the obligation to enable the visibility of the dialogues that exist inside him and that are mirrored in his works.
Valerio Nicolai lives and works in Venice
Featured image: Valerio Nicolai, photo credits pizzadigitale.it
All images used for illustrative purpose only