One of the most important names of Vietnamese contemporary art, Van Dinh Quan creates paintings whose sophisticated surrealistic style glorify the female beauty. Highly influenced by his Buddhist beliefs, emotions, and homeland, his work speaks the universal language, representing the embodiment of power, hope, and inspiration through the elegant forms of female body. Experimenting with the innovative approaches, he relies on a traditional art of lacquer painting, creating a distinctive dynamic version of the style.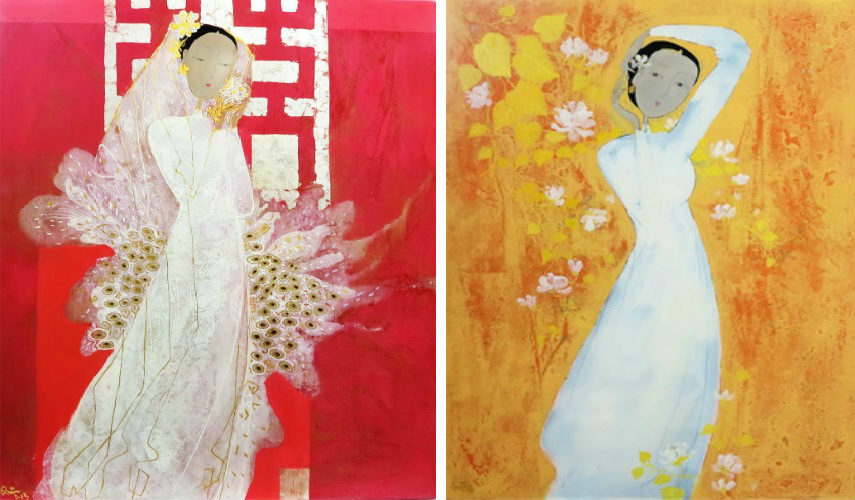 Traditional Influences and Innovative Approach
Quan was born in 1964 in Hai Phong and graduated from the Hanoi Fine Arts University in 1990. He was credited as one of the Vietnam's most recognized artists, considering his extensive success. His work has been exhibited locally and internationally, in numerous solo and group shows throughout Vietnam, Japan, China, France, Singapore, Norway, Philippines, the United States, UK, Thailand, and Taiwan, and also makes a part of many private collections worldwide. He is recognized for his adoption of lacquer art that he combines with other artistic mediums as sculpture, constantly searching for innovative and more complex techniques. "A mother is the Sky; a mother is the Earth... I honor women from the love, despair, and doubt that they impart in me." These are the words he uses to describe the relation with his favorite subject. His work reflects respect for Vietnamese history and deep spirituality that permeate every brushstroke of this paintings. Using the medium of his art to convey his journey toward enlightenment, the artist conjoined the emotions with passionate religious beliefs through the focus on the strong and refined female form.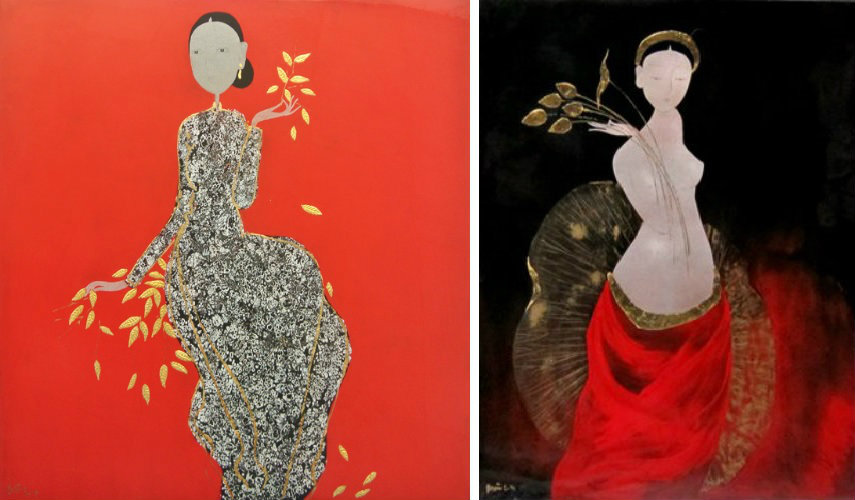 The Master of Lacquer Art
Helping a great Vietnamese contribution to the global contemporary art scene, the almost forgotten technique of lacquer painting was revived by painters as Dinh Quan, who adopted and advanced the approach in the terms of texture, movement, and substance. He is the pioneer among his peers who has created truly dynamic lacquer paintings, making the actions of the subject matter, in this case, the female body as the essence of his expression, to move towards abstraction.
Featured image: Van Dinh Quan - Golden Reverie (detail), photo courtesy of Addicted Gallery