Vanessa Wong is a contemporary artist currently living in Hong Kong. She is well known for exploring the relationships between human desire and the consumable goods. Entity series is her latest work, and it carries a strong message concerning the modern style of life.
Art by Vanessa Wong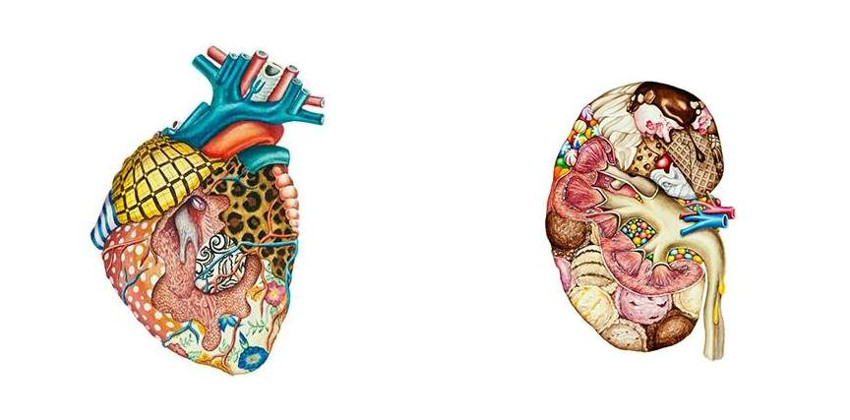 She earned her BA in Painting from RMIT in 2012, and had also earned a Diploma in Commercial Design from the Chingying Institute of Visual Art in 2004, majoring the Graphic Design. In 2000 Wong was the First Runner Up in Hong Kong Youth Painting Competition. She works mostly in watercolor and oil paintings. Her work is ongoing process which integrates the elements of popular culture and the all-powerful human desires in the contemporary world.
Art by Vanessa Wong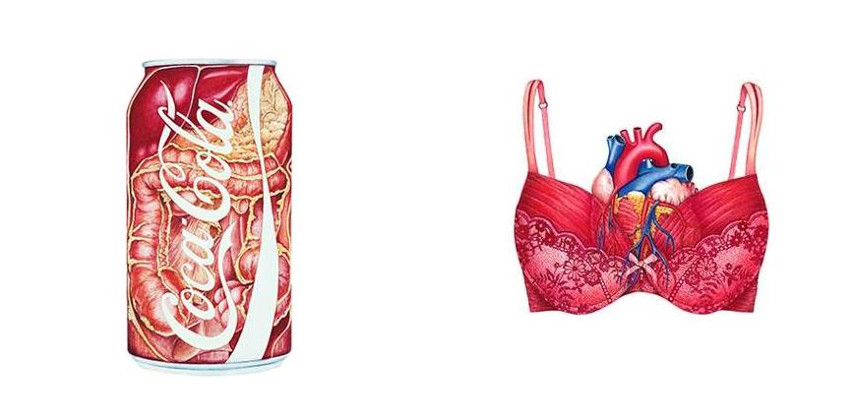 Artworks in the Entity series are very detailed, with human organs being juxtaposed with objects of interest for the artist, like fast food, fashionable items, adds, even perfumes and mechanical parts. Her pieces have a certain level of seduction and oddness, which makes them appealing to the viewers.
Wong's artworks are currently exhibited in group show Back to the Future, organized by the Cat Street Gallery in Hong Kong. The exhibition will be on display until 20th February 2016.
Art by Vanessa Wong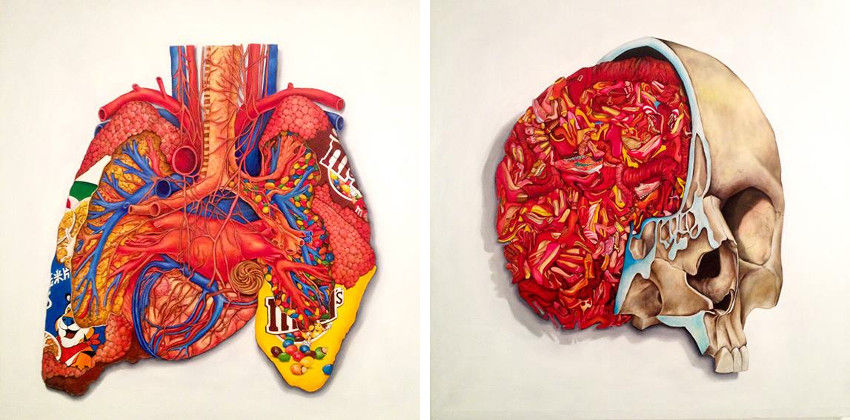 She is represented by The Cat Street Gallery in Hong Kong.
Vanessa Wong lives and works in Hong Kong.
Featured image: Vanessa Wong - Memories of Home, 2016 (detail)
All images ©Vanessa Wong.