Victor Solomon is a filmmaker and artist that uses humor, narrative and render to explore themes of luxury, new money culture and proletarian drift. He was born in 1981 in Boston, MA.
You Know I Gotta Show Out
Literally Balling - Luxury Basketball
Stained glass. Historically reserved for the religious, for the opulent, for royalty, here stained glass is juxtaposed to arresting effect. Literally Balling connotes a host of disparate narratives: a religious devotion to sport; the athlete as modern-day king of court; the proletarian drift of basketball from project pick-up games to newfound cultural heights; even a cautionary comment on the fragility of luxury.
Luxury Works made of Glass, Mirror, Lead, 24K Gold-Plated High Polish Steel, Wood and Swarovski Crystal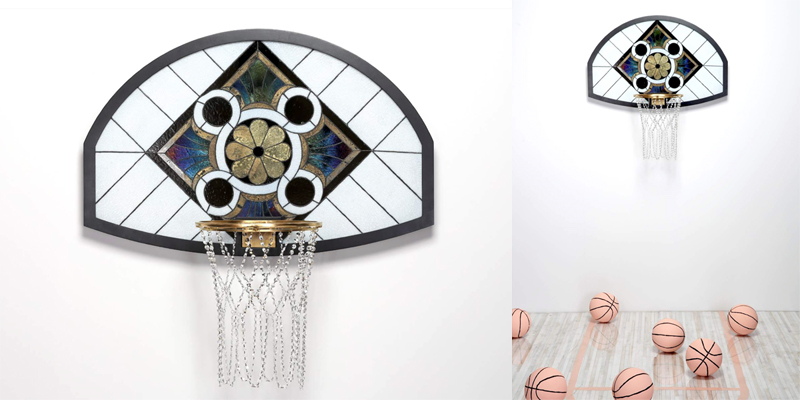 Apprenticed for a year under veteran glass masters, artist Victor Solomon renders these works with an athlete's discipline – meticulously cutting, soldering and assembling the backboards with historical accuracy to the traditional Tiffany Style. The result is elegant and playful, an evocative symbol of sport, diligently adorned with the luxurious materials it has grown to deserve.
Elegant Tiffany Style Basketball Backboards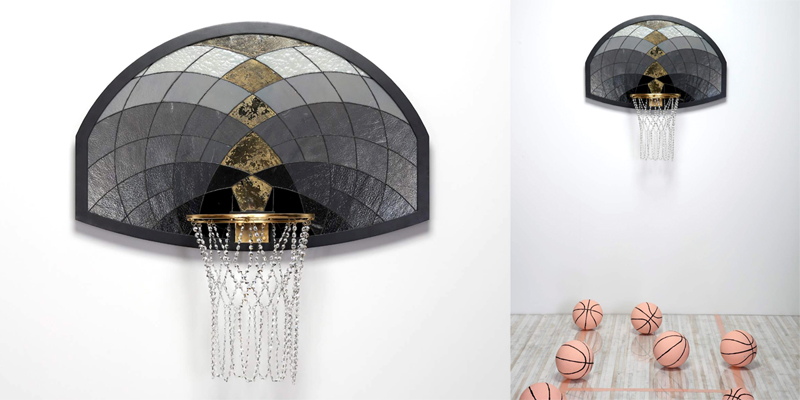 This is Literally Balling.
Victor Solomon has participated in leading contemporary and modern art fairs like "Texas Contemporary" in Houston, Texas and "Silicon Valley Art Fair" in San Francisco.
Victor Solomon lives and works in San Francisco, CA.
All images courtesy of the artist.