Victoria Fuller is an exceptional multi-disciplinary artist who works in a variety of media, including painting, sculpture and installation art. She authors large-scale public art pieces, interior wall and free standing sculptures, intriguing installations and two-dimensional works, all in a variety of materials and processes that evolved over time as the artist got further down her personal development. Initially, Fuller's work during the 1980s shows a tendency towards pop cartoon-like imagery on shaped canvas - as the time went by, she started incorporating appropriated objects and her more recent work show experiments with the usage of industrially fabricated materials and geometric forms while combining common everyday objects.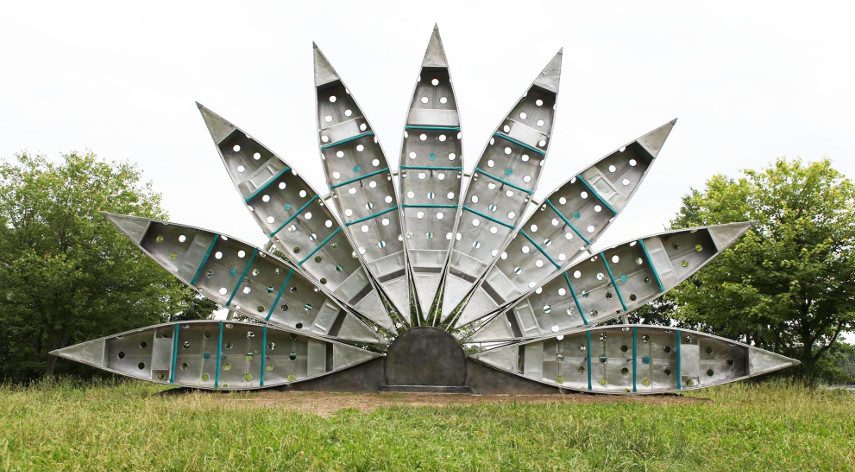 How Victoria Fuller Entered the World of Art
Victoria Fuller was born in Allentown and grew up in Willow Brook Farms, in Catasauqua, Pennsylvania. She had an interesting first contact with art, explained by Victoria with the following statement: The pediatrician that my mom took me to as a child had an art studio attached to her office. She used to take me in there to look at her art and she gave me one of her watercolors. I still treasure it. Fuller attended classes at the University of Denver and then relocated to Aspen where she received a BA degree through the UWW program at Regis University. In 1977, Fuller met and married the fellow artist Jack Bowers - however, the two divorced in 1980. In 1984, Victoria moved to New York City and had a show of her work at Westbroadway Gallery, also being a part of a few subsequent shows at M-13 and White Columns.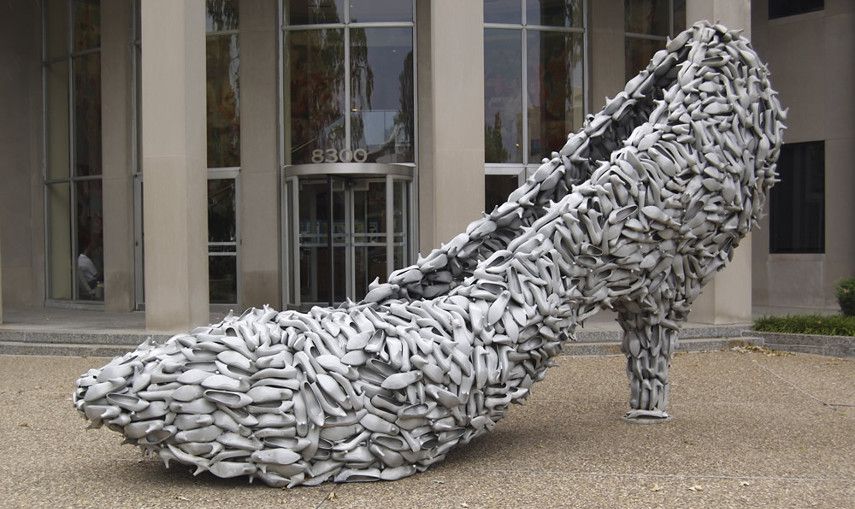 The Analysis of Her Diverse Work
Victoria initially started out as a painter and her style, influenced by Surrealism and Pop Art, soon turned towards more three-dimensional kinds of artwork. Fuller finds inspiration from a wide range of natural and man-made forms and is often concerned with finding the correlations between the two, addressing issues of social concepts, popular culture and perception along the way. This is more precisely explained by the author herself: One theme that I tackle is the issue of human impact on the environment and natural habitats while pointing to the beauty of form and naturally occurring forms. I have observed that objects that man makes are reflections of designs occurring in nature. In my appropriated object work, I take man-made objects and assemble them in configurations that resemble natural forms. Besides nature, Fuller is also influenced by the work of the legendary Marcel Duchamp, Claes Oldenburg and Constantin Brancusi - the last of these three is credited as an inspiration due to his idea of the base for a sculpture also being an artwork itself.
Through an exceptionally wide range of mediums and techniques, Victoria Fuller reminds us that we must respect nature and protect it from wrongdoings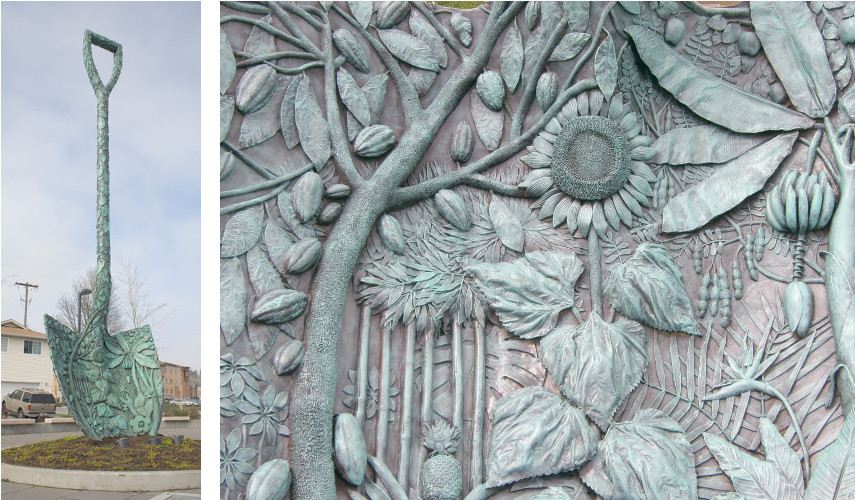 It Starts With Nature, It Ends With Nature
Regardless of what medium or technique Fuller presents us with, all of her work is underlined by a single idea, as explained by the artist herself: I create work that simultaneously represents systems of man and systems of nature. I am trying to impart the message that all forms of life are precious, beautiful and miraculous. We must revere nature and protect it, not destroy it. Interestingly, nature seems to be present on both fronts of this author's work as Victoria is inspired by nature to create her pieces and all of these works pay homage to their initial inspiration upon completion.
Victoria Fuller lives and works in Chicago, Illinois, the United States.
Featured Image: Victoria Fuller - Photo of the artist in front of her work - Image courtesy of Victoria Fuller and Photo credit to James Prinz Photography
All images courtesy of Victoria Fuller.