Considered to be one of the most significant Latvian-American artists to date, Vija Celmins is a visual artist best known for her photo-realistic paintings and drawings of natural environments. Due to her long-held fascination with phenomena such as the ocean, spider webs, star fields, clouded sky and rocks, Vija dedicated both her life and career to depicting such wonders in an unconventional way. This New York City-based painter became renowned in artistic circles mostly due to her ability to create drawings with such fine detail that they seem to be the actual old-school photographies themselves instead just being elaborate copies. In that regard, no one is able to come even close and rival the talented hand Celmins displayed over the years.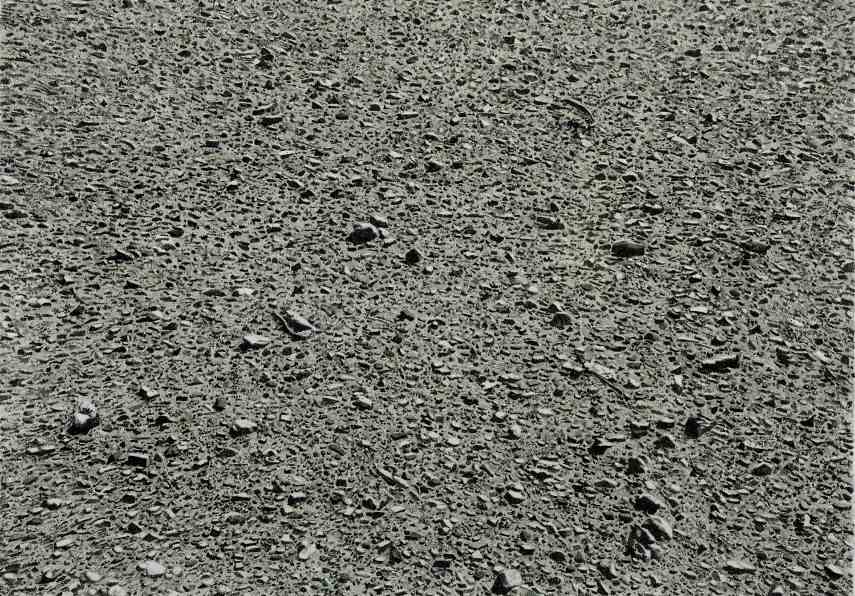 A Long Path to the American Dream
Vija Celmins was born on the 25th of October in the year of 1938, in the city of Riga, Latvia's capital. During the years that eventually proved to be an introduction to the bloodiest conflict in human history, Celmins fled to Germany in her parents' hands. Not aware of the extreme radicality nazi government was about to install, the young girl and her family were forced to survive the refugee-despising regime. They lived in a United Nations refugee camp in Esslingen am Neckar, Baden-Württemberg, staying there until the end of World War II. During the year of 1948, the Church World Service relocated the family to the United States, at first in New York City, then in Indianapolis. Through this rather unfortunate turn of events, ten-year-old Celmins found herself in a foreign country without knowing more than a few words of English[1]. Forced to face such isolation early on in her life, Vija turned to drawing as a mean of escape from reality. Pushed by her professors down the road of painting, she eventually started attending classes at the prestigious John Herron School of Art in Indianapolis where she blossomed as aa painter. It was during her college days that Celmins started to explore the works of the Italian monotone still-life painter Giorgio Morandi - this pushed her down the road of controlled abstraction. After she earned her BFA in 1962, Vija moved to Venice, Los Angeles, where she lived for the next twenty years, spending most of her time painting or sculpting.
The Development of Her Art
Operating in California during the 1960s, Vija Celmins' early work was starting to shape itself into a fantastic photorealistic painting practice. At first, she recreated commonplace objects such as TVs, lamps, pencils and erasers, but eventually started painting monochrome reproductions of photographs. Vija mostly focused on war themes in this period of her career, depicting images of conflict such as depictions of handguns and warplanes. During the late 1960s through the 1970s, Celmins completely abandoned traditional painting in order to dedicate herself to graphite pencil, creating highly detailed photorealistic drawings based on photographs of natural elements. Vija started presenting scenes of the moon's surface, sky, ocean, the insides of shells and closeups of rocks[2]. The incentive guide which Giorgio Morandi provided her was more than obvious as he is widely considered to be the uncrowned king of the pale gray still life. Suddenly, a visit to the New York museum was highlighted by Vija's desert surface works. As the 1970s were passing by, Celmins also started sculpting a lot more than in earlier periods of her life. She produced numerous series of bronze cast and acrylic painted stones. By 1981, she abandoned the pencil completely and returned to painting, as well as producing a large number of prints.
Although her life was marked by numerous medium switches and various field of work, the definite highlight of Vija Celmins' work are the photorealistic drawings of natural environments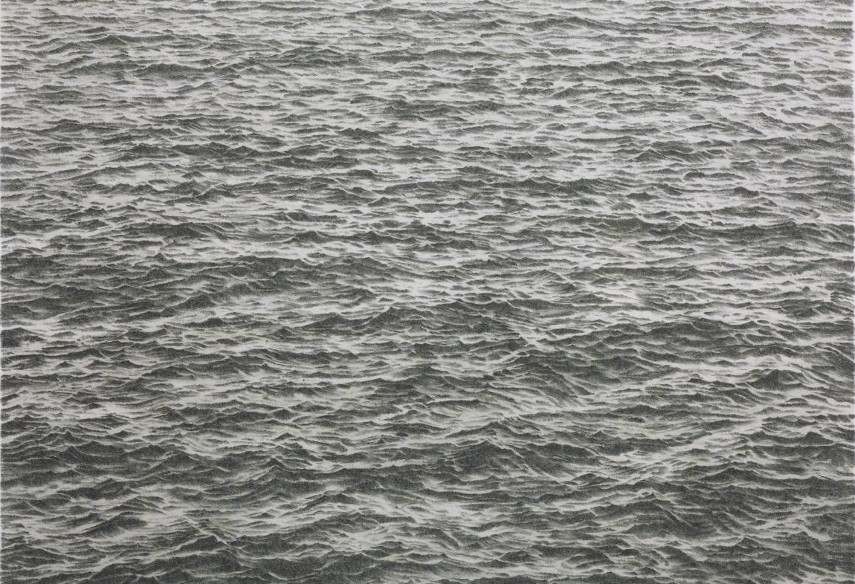 Vija Celmins' Career as a Whole
Now that she was active for over sixty years, observing Celmins' career as a whole is a new awe-inspiring challenge. She was active in so many fields and mediums, produced countless pieces of art and was a crucial member of artistic circles for decades - for those reasons, analyzing Vija's career is an almost insurmountable feat. Interestingly, the only consistent aspect of her work was the medium in which she was never active - photography. Never before her was a person who spent so much time exploring and investigating photos without actually utilizing them as Celmins did during her life. And in all probability, there never will be again.
This artist is represented by Kunzt.gallery.
Vija Celmins lives in New York City, United States.
References:
Sirmans, F., White, M., Vija Celmins: Television and Disaster, 1964–1966, Houston: The Menil Collection, June 1, 2010
Anonymous, Vija Celmins: Earliest Influences, Early Works, Interview, Art21, Sep. 16, 2003
Featured image: Vija Celmins - Untitled, 1999 (detail). 30 × 21 3/4 in. 76.2 × 55.2 cm. Photo courtesy Kavi Gupta Gallery
Other images via tate.org.uk
All images used for illustrative purposes only