Playful and vivid forms of unusual sculptures distinguish Vitali Safronov among today artists. Using the unconventional materials and objects, as sea or nut shells and tree twigs, he creates interesting abstract pieces that sometimes resembles living creatures from the other planet. A wide range of his interests led to the creation of figural sculptures in bronze whose elongated forms seem fragile and graceful. Captured in the motion, his works represent successfully resolved the moment when they reach the peak of accumulated energy.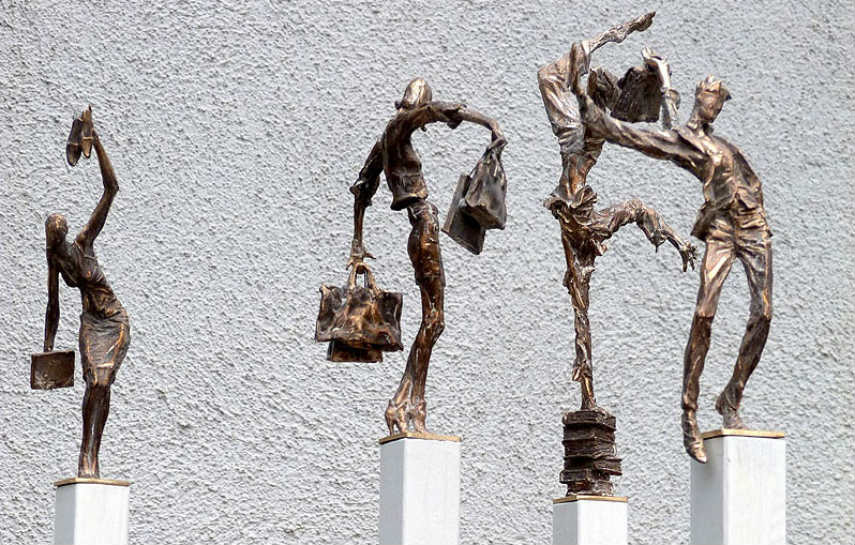 Education and Career
Safronov was born in 1966, in Omsk in Russia, where he studied art and design. He always knew that he would be an artist. He continued his education at the State Academy of Fine Arts in Stuttgart under the Karl-Henning Seemann and Giuseppe Spagnulo. His work has been exhibited in numerous solo and group shows since the first one at the City Hall Saarbrucken in 1999. Besides his work of freelance artist, Safronov also teaches drawing at the Volkshochschule Ludwigsburg and plastic sculpture at Schwahntahler School in Munich. He is currently based in Germany.
Safronov studied art and design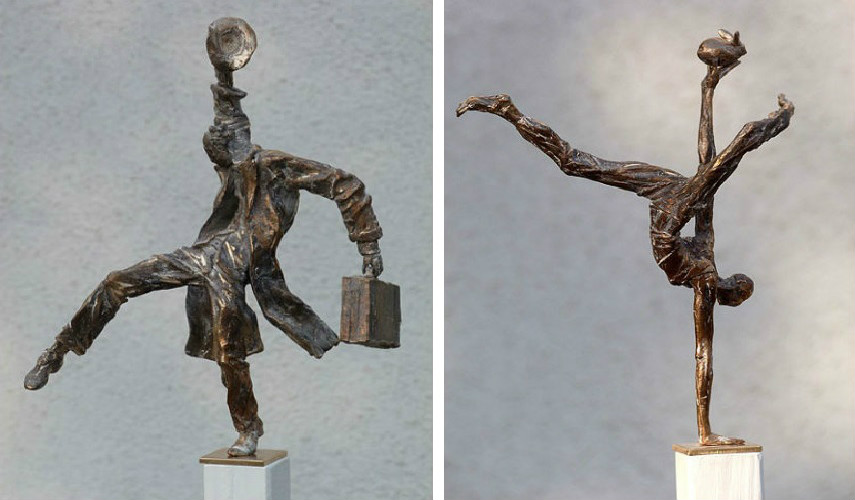 Sculpture in Fictional Motion
Very soon, Safronov found his way of expression and refined his own style from the early beginnings. His sculptures are delicate, profound and fragile. They sometimes seem almost abstract even when it is clear what they represent. With their elongated extremities, it is natural that have the names as Bird or Angel. They extend in boundaries of, for them allotted space and dominate in the motion. Safronov thoughtfully chooses the moment of their representation, focusing on the time just before the next movement.
The artist is represented by Galerie Hegemann, Munich.
Vitali Safronov lives and works in Stuttgart.
Fetured image: Vitali Safronov - Eiszeit Naturfurst, 2011
All images courtesy of Galerie Hegemann