When people fail to understand something, they tend to brand it as abstract, like in the case of Walead Beshty. He objects to those attempts, focusing instead on material inscription of the structural conditions and possibilities of his chosen medium – photography. Aside from active artistic career, he has also spent a lot of time writing, covering the variety of media, including cinema, sculpture, photography, and painting, and analyzing the work of many of his contemporaries. Large-scale photograms are his most famous works, but his sculptural endeavors don't go unnoticed.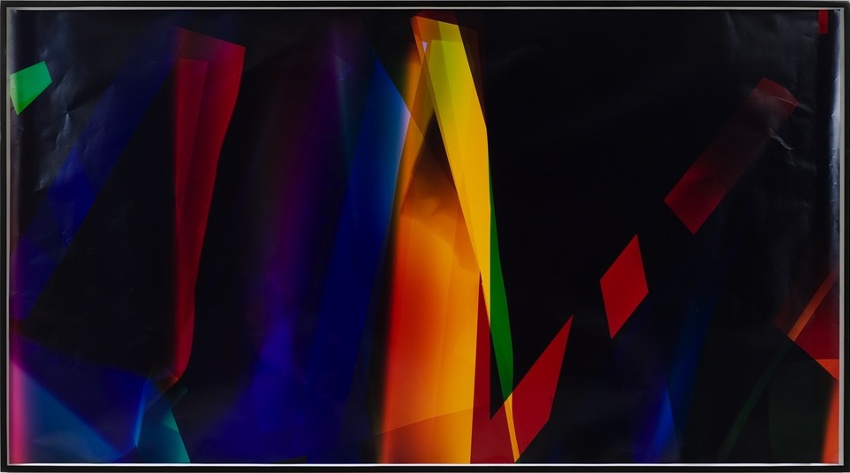 Biography
Born in London, of Libyan father is and American mother, the Beshty grew up in Pennsylvania. He studied at the Bard College, Annandale-on-Hudson, NY, where he earned his BA in 1999, and at Yale University School of Art, New Haven, CT, where he obtained his MFA in 2002.[1] He is an Associate Professor in the Graduate Art Department at Art Center College of Design, Pasadena, and has taught at numerous schools including University of California, Los Angeles; the California Institute of the Arts; School of the Art Institute of Chicago; University of California, Irvine; and the MFA Program at Bard College. He discovered the darkroom in high school and became fascinated with how photographs are made.[2] Beshty has long maintained an active writing career alongside his work in the visual arts. Writing on a variety of media, including essays on cinema, painting, sculpture and photography, and texts on artists such as Jay DeFeo, Sharon Lockhart, Kelley Walker, Luisa Lambri, Annette Kelm and Michael Asher, among others, he has been widely published in both books and magazines.[3] Most famous for photography, the artist also creates sculptures and works in a manner of post-conceptualism. Interested in "…creating a mode of production that is neither a cynical re-celebration of the dismantling of photographic meaning, nor an anodyne and amnesic revelry in photographic spectacle", Beshty exploits photography's formal qualities and historical contradictions to activate and politicize the seemingly neutral elements of image making.[4]
He became fascinated with photography in high school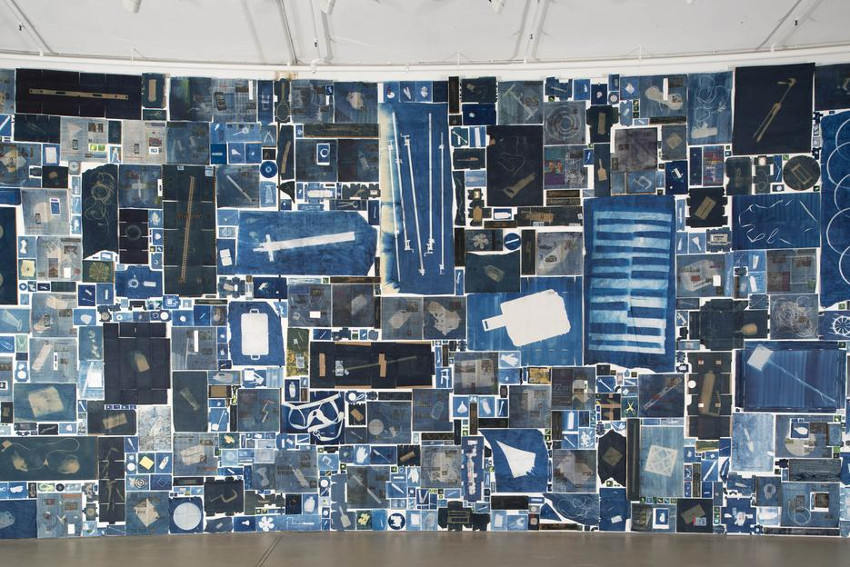 Notable Works
Island Flora (2005), is a series of color photographs of planted highway median spaces, commonly known as traffic islands.[5] He created them shortly after moving to Los Angeles because he found something compelling in these areas of lush vegetation that are visible by anyone who drives past them, but at the same time, completely inaccessible and isolated. Beshty's Travel Pictures (2006/08) is a series of photographs that were damaged by X-rays when they were put trough airport security. These works had their beginnings in 2001 when the artist took the photographs in the abandoned Iraqi diplomatic office to the former DDR in Berlin. After the 9/11 and the subsequent Iraqi war, the photographer chose not to show these images, but since they were damaged, he did show the resulting prints that were distorted and pinky-purple, with a green glare on the images which shifted their subject focus to that of visible markers of invisible borders – a reference both to the limbo of airport security and to the limbo status of the embassy.
FedEx pieces are various glass sculptures constructed with dimensions to fit perfectly inside FedEx postal boxes. What is interesting about these works is that they operate under sets of rules, both by FedEx and Beshty. For every new exhibition, these pieces are sent (off course by FedEx) to their destination and displayed on top of their packing boxes. Any type of travel damage that may occur in the sculptures, like chips and cracks in the glass, become a part of the show and serve as visible markers of their otherwise invisible journeys. In September 2014, Beshty had an exhibition at the London's Barbican Centre, where he showed an installation of over 12,000 blue cyanotype photograms titled A Partial Disassembling of an Invention Without a Future: Helter-Skelter and Random Notes in Which the Pulleys and Cogwheels Are Lying Around at Random All Over the Workbench. These prints were made on materials such as newspaper pages, sugar sachets, business cards, flattened-out cardboard boxes, as well as the objects exposed on them, such as paintbrushes, a hammer, scissors, s spoon, a G-clamp – all of which being the tools, debris or remnants from the artist practice.
The use of simple tools, debris or remnants from Beshty's practice leads to the creation of masterpieces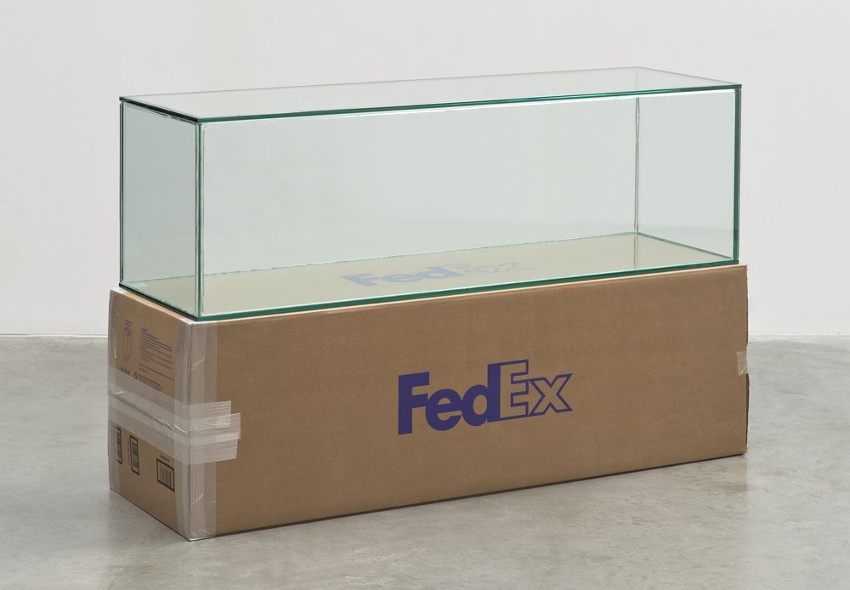 A Perfect Example of Contemporary Art
Beshty began working with the materiality of the photograph because it seemed to like a way out of what he felt were suffocating conventions.[6] It has allowed him to rethink his approach but to also rethink the whole history of photography, to work within what he perceived as a gap in that history, a possibility that seemed open, while at the same time solving some immediate problems that he was confronting with regard to images. Leaning on Duchamp's understanding that the viewer completes the piece, Beshty doesn't stop when he achieves that relationship – he pushes further, questioning how the convention is used, making it present in the room, considering how it could be manipulated or modified, observing the social agreement that constitutes the art object as dynamic, rather than static.
Walead Beshty lives and works in Los Angeles.
References:
Anonymous. Walead Beshty, Wikipedia [September 5, 2016]
Belcove J. L. Inside Artist Walead Beshty's Work, DUJOUR [September 5, 2016]
Baker G., Bovier L. Walead Beshty 33 Texts: 93,614 Words: 581,035 Characters: Selected Writings (2003-2015) By Walead Beshty, JRP | Ringier, Zurich, 2016
Anonymous. Walead Beashty, Pomeranz Collection [September 5, 2016]
Sumpter H. Walead Beshty, Art Review [September 5, 2016]
Nickas B. Walead Beshty in Conversation with Bob Nickas, Petzel Gallery [September 5, 2016]
Featured image: Walead Beshty in front of The Rose, image via whitney.org