Walter Fydryck is an American artist whose paintings and drawings investigate the media of mass communication and popular visual techniques used in the Twentieth Century American culture and art. His style had an interesting evolution – in the sixties, he began experimenting with the controlled chaos and his pieces were mostly abstract, while nowadays he's concentrating on the human form and his works are predominantly figurative. Fydryck creates both small and large-scale works and he often combines painting and drawing, creating pieces of a unique appeal, which became his trademark style.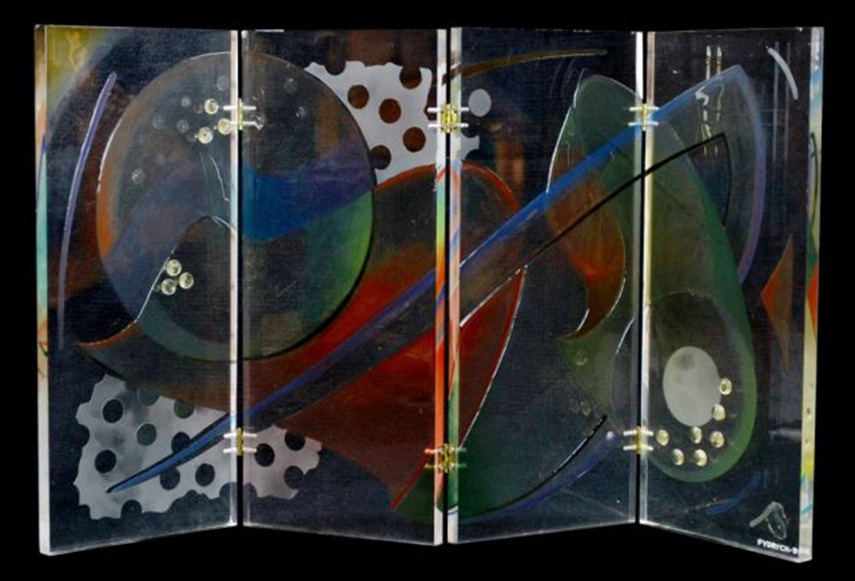 Fusion of Painting and Drawing
Fydryck was born in the early 40s in Chicago and he has earned his Associates Degree from the American Academy of Fine Art. He has also attended The School of the Art Institute of Chicago. Fydryck's style and artistic gestures are strongly connected to the mass culture and the psychology of our society. As an artist, I am engaged in exploring the collective psyche of the subject. The focal point of my portraits is their gaze, as in the Egyptian Ka, which establishes a link between our human soul, and our cosmic environment, Fydryck claims. He creates an interesting visual effect by using simple lines and watery gauche – his paintings might seem naive and serene, compared with the reality of human psychology, which is often puzzlingly complex. However, this complexity is suggested by Fydryck's use of multiple shadows and reflections – he is combining painting and drawing techniques, creating an enigmatic acrylic fusion. After many years of chemical experimentation with pigments, the artist has created his own process which results in the multi-layered imagery of rich texture yet delicate colors.
Fydryck is combining painting and drawing techniques, creating an enigmatic acrylic fusion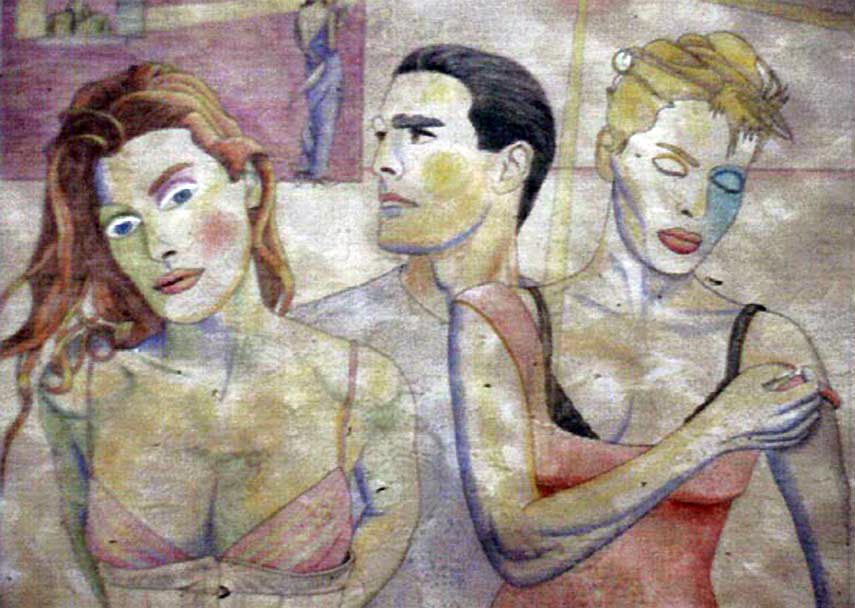 New Series – War Birds
Fydryck has been an active artist ever since the early 90s. Nowadays, after his series of abstract pieces back from the 60s followed by the portraits of famous artists in the 90s, Fydryck has found an entirely fresh inspiration and approach – his new series War Birds concentrates solely on the imagery of birds and women. He is combining women with birds in bizarre situations, which set up an unexpected tension. Birds of prey are represented as military icons and women as Femmes Fatales. In reality, there is no connection between birds and women and this combination creates a rather strange atmosphere, which is enhanced by specific graphic gestures. In this series, the artist uses grease pencil as well as color pencils and soft pastel, which are rubbed into a wash. This creates a complex transparency effect.
Fydryck's new series War Birds concentrates solely on the imagery of birds and women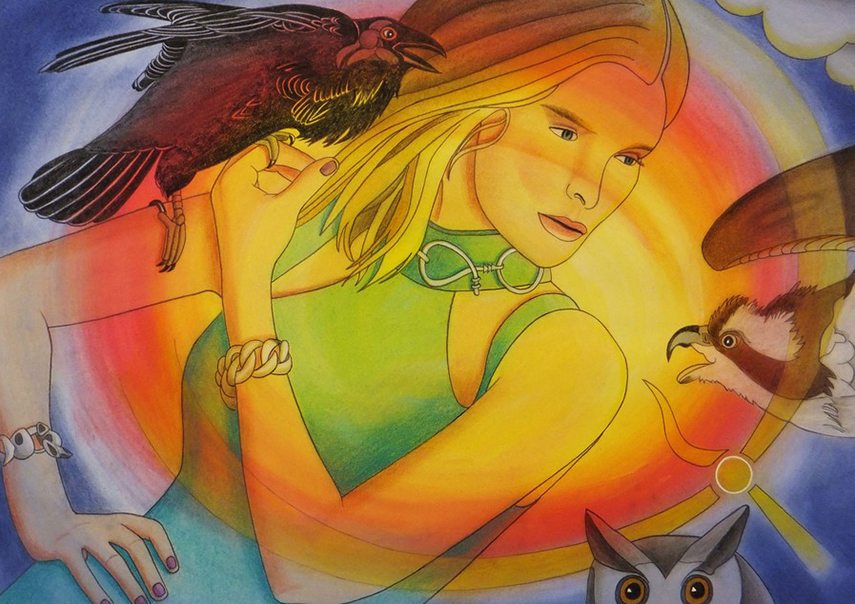 From Abstract to Pop Art
Fydryck's versatile work popular in the art circles of Chicago ever since the 60s has been exhibited in many galleries and it is the part of several public and private collections. Through Anatomically Correct non-profit organization, his work has been shown at Strawdog and Steppenwolf theaters in Chicago. He also collaborates with his fellow artist from Chicago, Ben Tinsley, with whom he's having a two-person exhibition called Jungle Boogie at Matthew Rachman Gallery, opening on May 21, 2016.  Fydryck remains a very prolific artist even nowadays, after exploring various styles, from abstract to pop art.
Walter Fydryck lives and works in Chicago, Illinois.
Featured image: Walter Fydryck - Extroverted Pair (detail), 2013 - image via artascent.com
All images used for illustrative purpose only.