Wan Ho is a Chinese – Norwegian graffiti artist known under this artistic name for his studio based work of pen and ink, acrylic on canvas and screen-prints along with objects and installations.
Wan Ho was born in Hong Kong and raised in Stavanger, Norway. Very early upon coming to Norway, Wan Ho embraced graffiti culture, starting to create it himself.
Wan Ho's Prints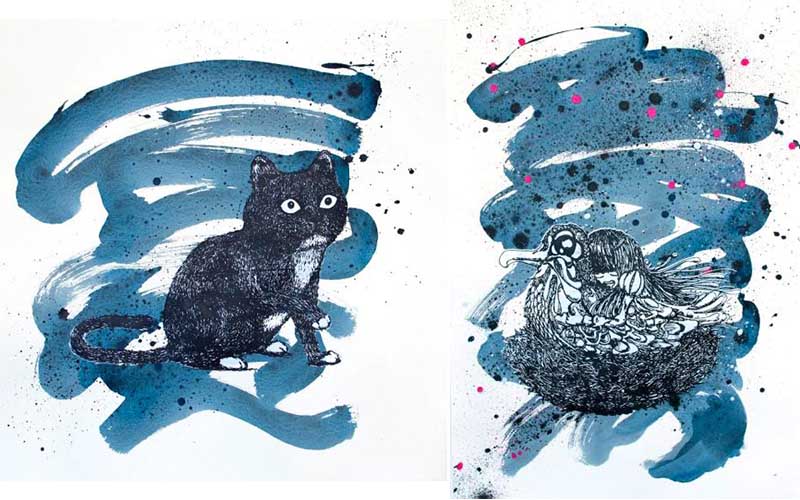 He has been influenced by graffiti, Manga, politics, reality, fantasy… Using symbolism, this artist translate his own experiences – drawing influences from his Chinese heritage as well as his western upbringing. This combination makes one interesting contradiction in Ho's work, creating a tension that he feels obligated to explore further more – setting off on a journey to discover his inner and outer self.
Something is against you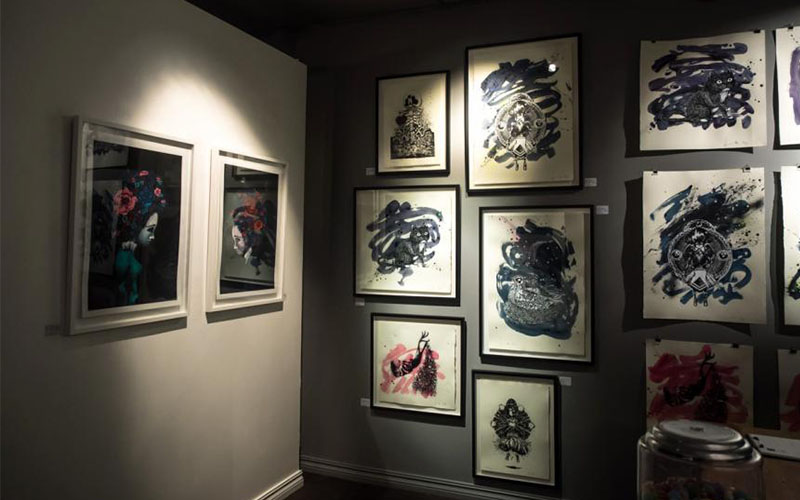 In 2014, Wan had his debut exhibition, titled Something is against you, at the Reed projects Gallery which represents him. Ho presented his canvases, screen-prints, and a stunning sound installation.
Wan Ho lives in Stavanger, Norway.
Featured image: Wan Ho from his debut exhibition at Reed project, 2014
All images copyright © the artist