Wangechi Mutu is a multimedia Kenyan artist, one of the most praised and significant diasporic African artists on the contemporary scene. In the mixed media of animated movies, installations, painting, and collage she is incorporating African imagery and addressing themes such as feminism, colonialism, violence, ecology, technology, consumption and metamorphosis. The notion of the female body – the racial, gender and cultural tropes imposed on it – is the theme she is obsessive about, featuring as the measuring device for detecting the health of the society. Even though Wangechi Mutu's art renders the same themes, it is not stagnant at all, rather, it's eroticism is seductive, provocative and unsettling with a mysterious and grotesque flare about it.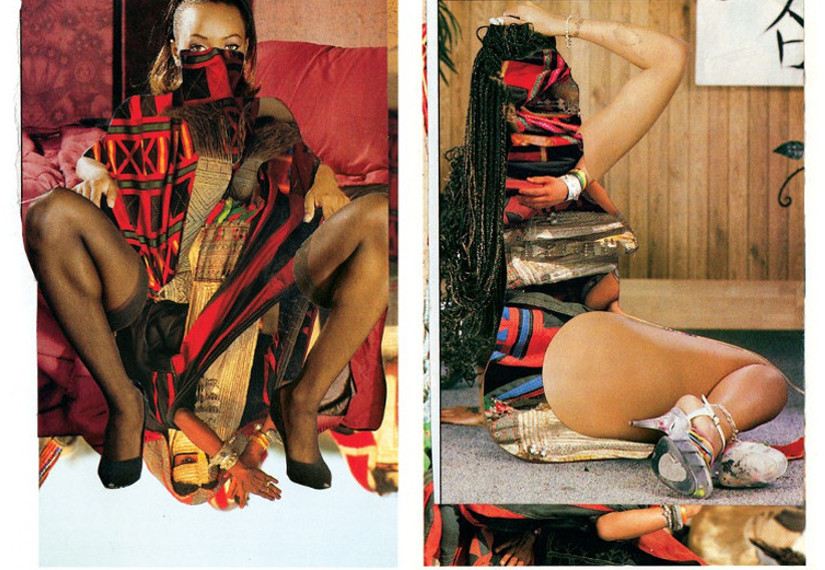 Hybridity and In-betweenness of African Females in Wangechi Mutu's Art
Wangechi Mutu is born in 1972 in Nairobi, Kenya and based in Brooklyn, New York. After education in Wales in the 90s, she decided to leave her homeland and come to live and work in New York, in order to develop her artistic career. She enrolled in the Fine Arts and Anthropology at The New School for Social Research and Parsons School of Art and Design, after which she graduated from the Cooper Union for the Advancement of the Arts and Science in 1996, and in 2000 attained a master's degree from Yale University. Her work belongs to the Afrofuturism movement in its imagining alternative histories of African people. She is exploring the in-betweens of her position of being a female African in America, the hybridity of her culture and the culture in which she lives and works and the issues of invisibility of women like her. Wangechi Mutu's art is thus thickly connected with activism and she refers to it functioning as a kind of spell – Art allows you to imbue the truth with a sort of magic... so it can infiltrate the psyches of more people, including those who don't believe the same things as you.
Bodies of woman in motion the world depends on according to Wangechi Mutu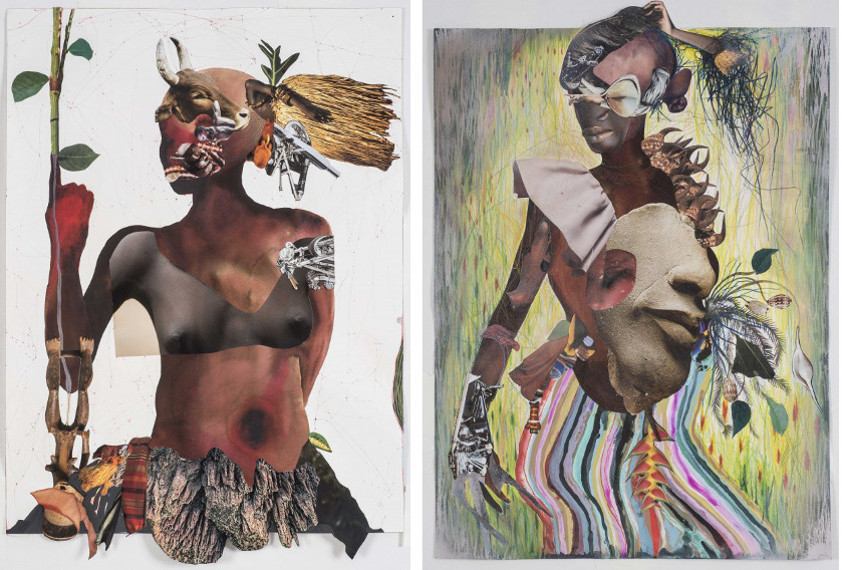 Wangechi Mutu's Collage Art
She became widely known for her complex, multilayered collage work of mixed media like paper and painting - she started making from ethnographic photography, magazine pornography, 19th-century medical illustrations, many other magazine materials that are present in everyday lives. In the process, she is cutting, opening up, and selecting body parts – a destructive and surgical process she uses for destroying the set of hierarchies she doesn't believe in. In these fragmented images where one doesn't know where something starts and where it begins, where the notions of origins and originals are deconstructed, the theme of violence is metaphorically being reproduced – the spectators are exposed to the traces of violence on amputated human bodies. Wangechi Mutu sees her art as her own translations of images of bodies of women in motion on which the world depends. She is inspired by great women figures such as Tina Turner, Nina Simone, Josephine Baker and the stereotypes that she harvests for her own purposes. Her collages can be compared to the works of Hannah Hoch's or Romare Bearden's.
Art allows you to imbue the truth with a sort of magic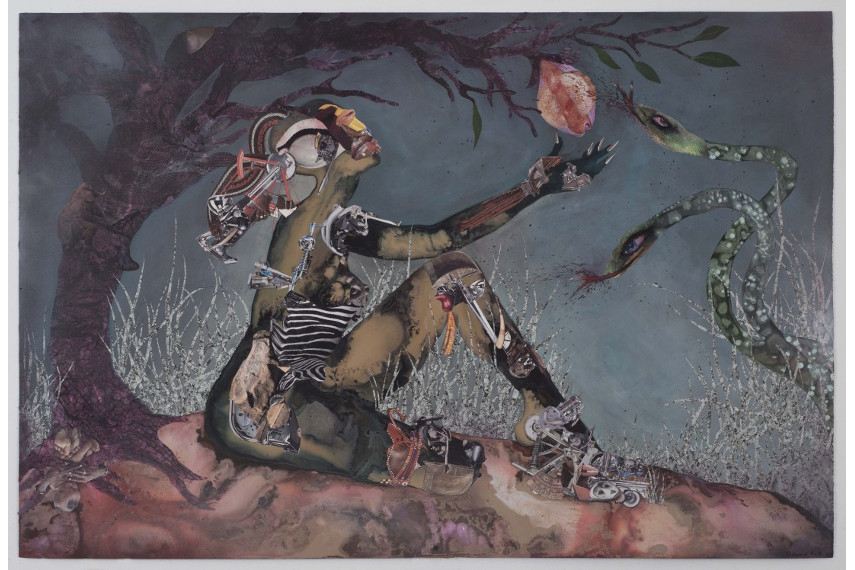 Wangechi Mutu's Major Exhibitions
Wangechi Mutu is prolific in other mediums she uses. Critics are praising her haunting and impressive installations, such as She's got the whole world in her, made for Venice Biennale 2015, her pieces for the exhibition at the Victoria Miro Gallery 2014 in London named Nguva na Nyoka (or Sirens and Serpents), her short animated movie with Santigold in 2013 entitled The End of Eating Everything showed at Duke University and the Museum of Contemporary Art, or the exhibition A fantastic journey at The Brooklyn Museum in 2013. In 2017, the Gladstone Gallery opened her new exhibition named Ndoro na Miti which stands for trees and mud, the main used materials for her new art. Fluctuating from folklore, medicine, botanical, animal, pornography and fashion images, Wangeshi Mutu creates a highly sophisticated yet very approachable and vivid art that communicate easily with everyone. Arguing that art shouldn't be restricted to the elite of educated spectators and the ones capable of possessing it Mutu transcends the economic, cultural, racial and gender limits, creating daring and sublime pieces rendering strong woman that are maneuvering the world beautifully.
Wangechi Mutu lives and works in Brooklyn, New York.
Featured image: Wangechi Mutu - Portrait of the artist - Image courtesy of the nasher.duke.edu