Waswad, also known as Wasswa Donald Augustine, is a Ugandan contemporary and multidisciplinary artist who was trained at Kyambogo University. Waswad created in the past his own world called "Elephania". "Elephania" sketches a storyline in which his entire work merges in one. And just like "Elephania" consists of various images, Waswad's whole work shows a multidimensional mosaic of different artistic approaches. He is a founder of Art Punch Studio, a collective art space.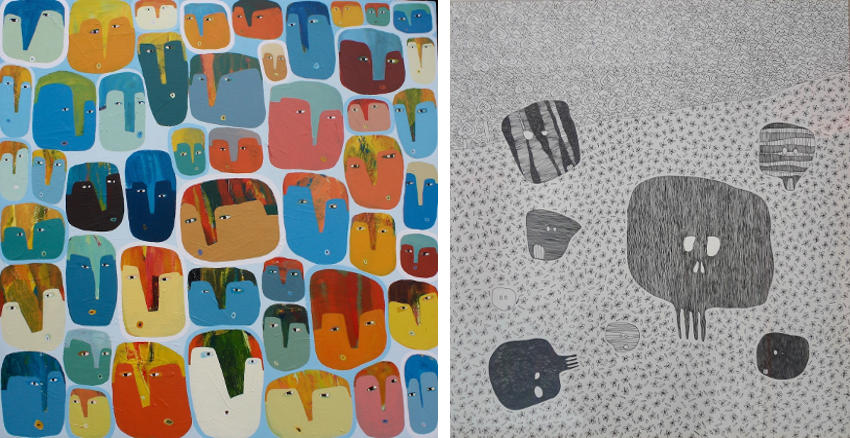 Style
His style keeps changing from human figures, architectural, cars, portraits drawings to the recent dreamscapes. They are largely inspired by design, nature, music and fantasy giving birth to a new language he speaks. Waswad also experiments with various materials to express himself through blending semi-abstract and realism styles, where he looks for the hidden beauty that lies in the incorporation of materials when creating sculptures and installations.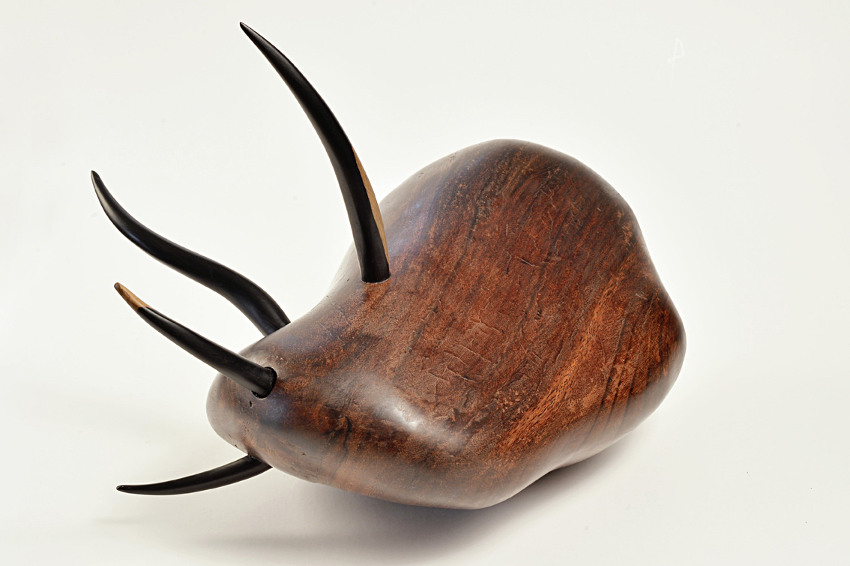 The Most Weird Animal
Waswad works with organic materials particularly hard wood from trees that have been damaged and other waste materials which he turns into sculptures in a long process of carving and shaping. In his latest work T.M.W.A., meaning The Most Weird Animals, in which he merges Ebony and Mugavu wood, he explores, observes and interprets the habitation of humans in undesirable environments where both fear and desire for change arise.
The artist is represented by LKB/G Gallery.
Waswad lives and works in Kampala, Uganda.
Featured image: Waswad - Transhumanism series I, 2017
All images courtesy LKB/G Gallery