Danny Figueroa aka WESR was born in 1980 in Chiclayo, Peru and grew up in the capital Lima where he has been active as a graffiti artist since 1996 under the pseudonym WESR. Based in Berlin since 2008, his oeuvre ranges from murals, painting and illustration to tattoo art, and is marked by abstract figures with mask-like faces which recall the early 20th century futurism.
The Mixture of Styles
WESR's growing up in the northern Peru was strongly affected by the cultural clash, in which the ethnic traditions of his country were being confronted with the upcoming Americanization. This experience made him learn how to deal with an overdose of the combination of different styles. This influence is also reflected in WESR's art, in which he brings together the aesthetics of traditional and contemporary Japanese graphic illustrations with elements of Peruvian indigenous art. Therefore, his art is a perfect compromise between tradition and modernity.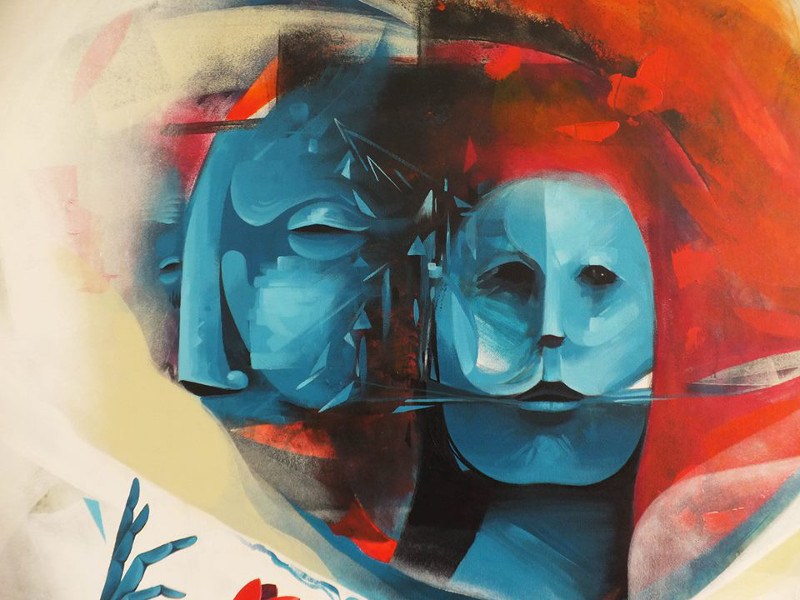 What Lies Behind the Mask
Figueroa often reproduces masked figures revealing their innermost part beneath the masks, which allows the viewer a variety of interpretations. Semi-abstract, these ghostly faces look like they are caught in the middle of transformation into demons, appearing through the stark surface of wall or canvas. The texture of narrow lines defines the structure of his works. Scar-like, these lines open an access to the histories behind the unique personality of every singular character. The works of WESR include a mixture of variegated experiences of our own reality and of the collective consciousness. The complexity of the psyche is dissolved in surreal moments granting us access to a deep and subtle world.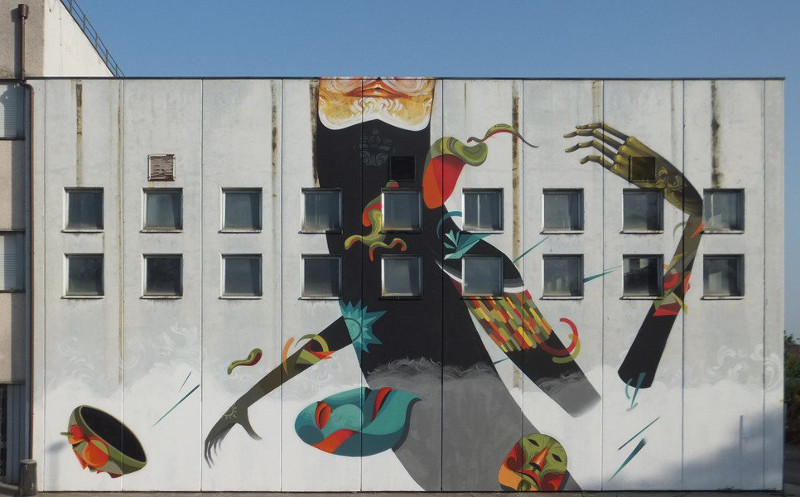 Danny Figueroa's Tattoo Art
Apart from his street art work and paintings, Danny Figuero aka WESR is also a respected tattoo artist. Just like his works in other mediums, his tattoos are inspired by Japanese manga and Peru's pre-inca cultures. The style of his tattoo art is characterized by dynamic compositions, fine details and elegant lines, executed using just black ink. Danny is currently a part of the Ocho Cuervos – a Berlin-based collective of artists specialized in both tattoo and illustration.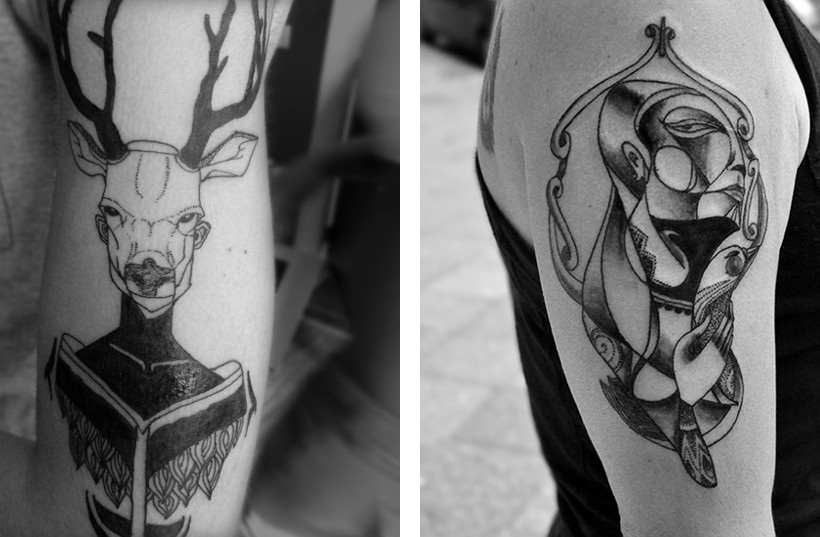 WESR at the Street Art Festivals
Danny Figueroa has appeared in various festivals and projects around the world, and his art has been featured in group and solo exhibitions in different venues in Berlin, Dusseldorf, and Hamburg, among others. Some of WESR's noted pieces are his Ghost Face mural, done for the Focus Festival, held in the city of Görlitz, Germany, and his mural painted on an abandoned middle school in Chieri, Italy during the Sketchmate Festival.
WESR currently lives and works in Berlin.