Wilhelm Wagenfeld was an important German manufacturing designer of the 20th century, as well as one of the key figures that ever came out of the legendary Bauhaus school. All his life, Wagenfeld was committed to improving the quality of consumer products, designing home goods that looked sleek and modern but were made out of industrial materials by cheap manufacturing processes. The man aimed his designs at mass production, wishing to create objects that were both gorgeous and affordable to every class of citizenship. Shortly put, Wagenfeld is one of the most important and influential of all German industrial designers.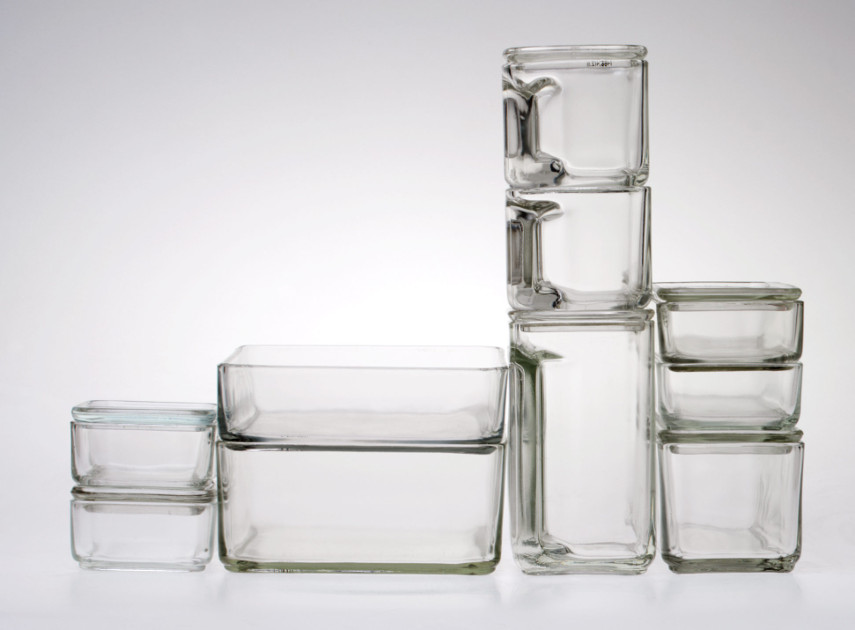 Wagenfeld And Bauhaus
Wilhelm Wagenfeld was born on the 15th of April, 1900, in the town of Bremen, Germany. He spent his early years by being an apprentice in the silverware factory Koch & Bergfeld in his native city. This assisting will prove to have a massive impact on the level of skill Wilhelm will be able to achieve during his later life. Ever since he was a young man, Wagenfeld desired to somehow bring on the revolution of the German industry, to somehow find a perfect balance between affordable and prestigious. These were the guidelines that led young Wilhelm to the programs of the Bauhaus school. This legendary university emphasized designs based on essential geometric forms, use of industrial materials and honesty of function - all concepts perfect for Wagenfeld who fitted right in. The time during which Wagenfeld was learning in Bauhaus school was spent under the guidance of László Moholy-Nagy. While he was shining in all Bauhaus classes, Wilhelm really specialized in glass and soon began developing functional, affordable and elegantly minimal glassware that will soon start to be widely duplicated. Soon after he wrapped up the extremely modern program Bauhaus was known for, Wagenfeld became an assistant at the Bauhochschule Weimar during the year of 1925. He remained connected with the Bauhaus school all up until the facility was closed down by the Nazis. After that, Wagenfeld started to design glass and metal works for the Jenaer Glaswerk Schott & Gen. in Weißwasser, Rosenthal - this job provided Wilhelm with a valuable experience that served him well in the years to come. Some of his designs from the Jenaer Glaswerk Schott & Gen. are actually still in use today!
Wagenfeld desired to find a balance between affordable and prestigious, to make the same things accessible to both rich and poor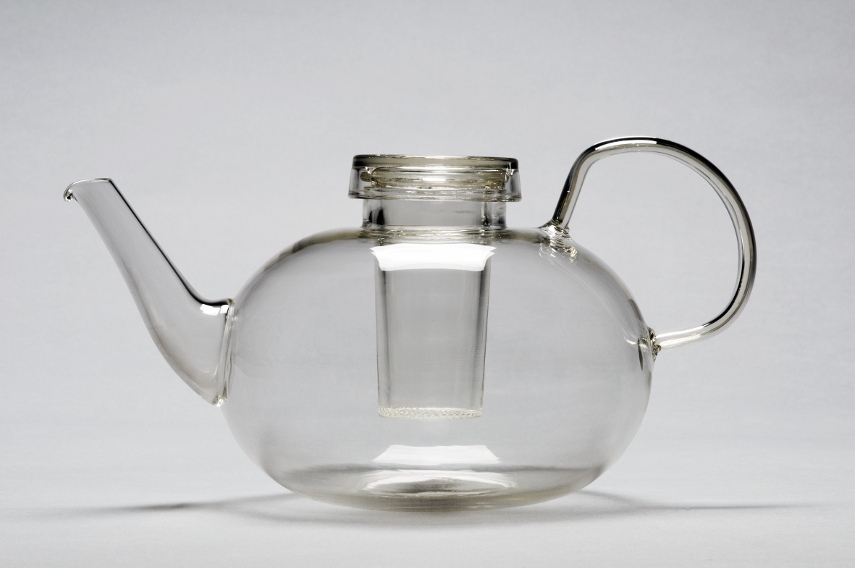 The Goals That Fueled His Work
Wilhelm Wagenfeld had a strong belief that really served as a guiding star and helped him fit right in with the ideas and influences of Bauhaus. The designer believed that all the everyday household objects must be cheap enough for the working class and good enough for the rich circles. One of the best examples of applying such a theory are Wilhelm's table lamps, known simply as Wagenfeld Lampe. These lanterns were designed by Wageenfeld and Karl J. Jucker. They were practical, modern looking and affordable due to the cheap materials - all in all, they were a real revolutionary moment that served as a metaphor for a truce between industry and art. What's even more impressive, the lamps were designed at the time Wilhelm was still just a student at Bauhaus! Talk about building an early reputation. They are now also known as Bauhaus Lamps and are instantly recognizable by hemispherical shade supported by a transparent shaft on a circular base. Another one of Wagenfeld's iconic designs came to be during the year of 1938 - his famously stripped-down tea service. This functional and beautiful piece was so revolutionary at the time that it made such a strong impact to a point it is still manufactured in the 21st century. The same year served as the time that Wilhelm designed the stackable glass service named Kubus. Wagenfeld spent his mature years by teaching at numerous institutions and universities, as well as being an artistic director for metal and glass at the Württembergische Metallwarenfabrik in Stuttgart. During his later life, Wilhelm accepted various freelance commissions for designing numberless works, but none of them were as revolutionary as his lamps.
Bauhaus Lamps (also known as Wagenfeld Lampe) are without a doubt the masterpieces of Wilhelm's career and a real cornerstone of the 20th century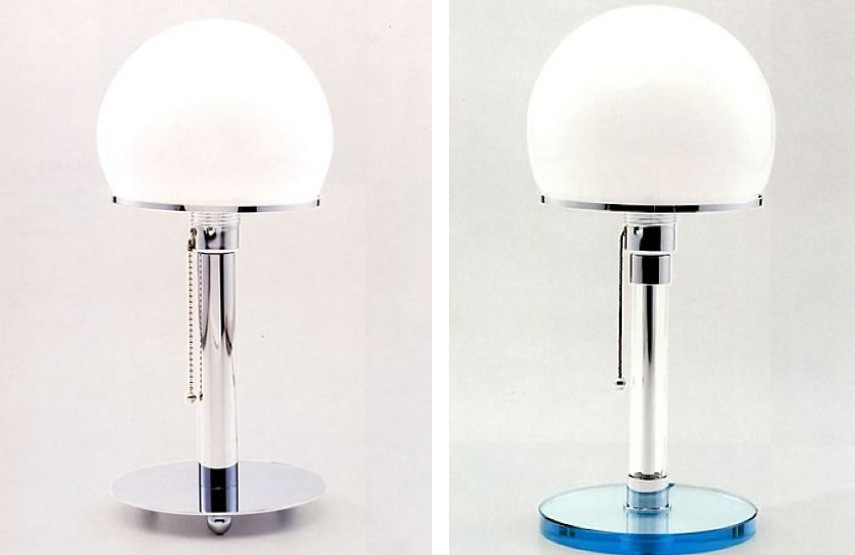 What Wilhelm Wagenfeld Left Behind
It's interesting that Wagenfeld's designs were not really treated as art pieces all up until the moment Charles Crodel pushed his pieces into exhibitions and museums, emphasizing the importance Wilhelm's works had on the balance between industry and art. The debate if his work is really art or not remains to this day, but we suggest that such discussions are irrelevant as the man had an enormous impact on the way modern designers think. Wagenfeld's legacy is preserved by the iconic Wagenfeld House, a museum dedicated to the work of the Bremen-born Bauhaus designer. This facility even has a Design Center which sponsors symposia and provides a forum for young designers, making sure the heritage behind the name of Wilhelm Wagenfeld is to never be forgotten.
Featured Image: Wilhelm Wagenfeld - An illustration of the artist in front of the Bauhaus school - Photo Via Delius
All images used for illustrative purposes only