Willem van Genk was a Dutch outsider artist, widely considered as one of the most important 20th century artists in the Art Brut pantheon. The artist lived alone in the house and over the years its space got filled with collages on the wall, paintings and drawings, his collection of black coats, installations and thousands of books.
Born in 1927 in Voorburg, Netherlands, van Genk suffered isolation and rejection throughout his childhood, which caused in developing physical and emotional illness such as autism and schizophrenia. After his mother died when he was only 5 years old, Willem was dependent on his abusive father and later placed in an orphanage.
The Art of Willem van Genk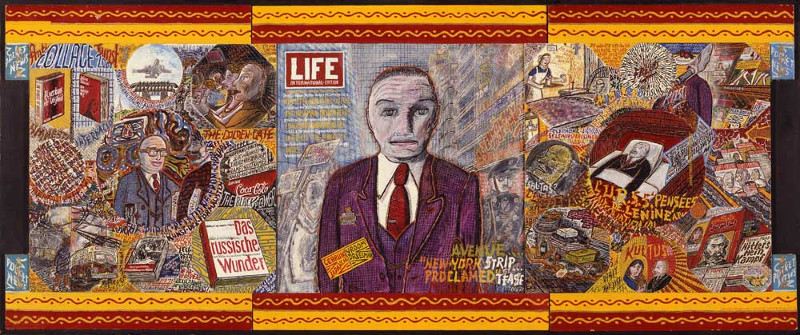 Although not limited to one genre, his body of work is nevertheless unified by his method of creation - Willem created art as a way of ordering chaos, of protecting himself from harm and to overcome his fears. Reluctant to sell his artwork, Van Genk did not make his drawings, paintings, constructions, structures and collections in order to become famous by public exhibiting. For him, making these works meant to create his own world.
Untitled (Brooklyn Bridge)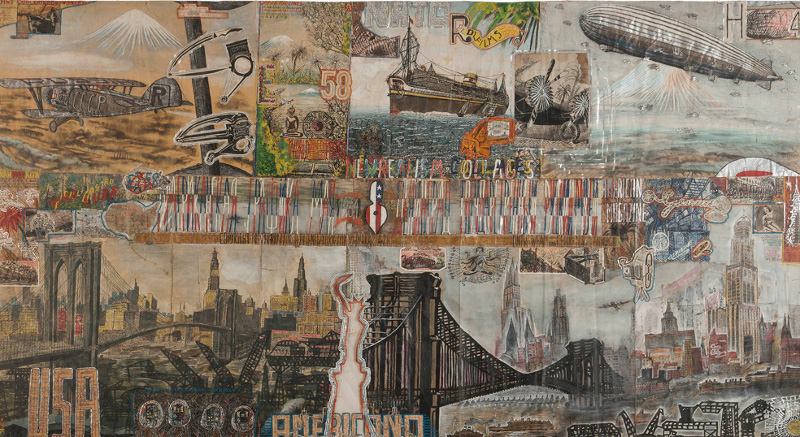 The paintings that van Genk created involved complex cut-out and collage processes. His compositions are uncommonly taut, stretched between logic and madness. This can be seen in his Untitled (Brooklyn Bridge), painted in 1960. The mixed media work, stretching nearly six feet in width, exemplifies how the works seem to obey an order while simultaneously refusing it. The composition is arranged in three strips – the lowest contains a detailed rendering of the Brooklyn Bridge. The scene teems with ships and oil rigs, commerce, and movement.
Map of Rome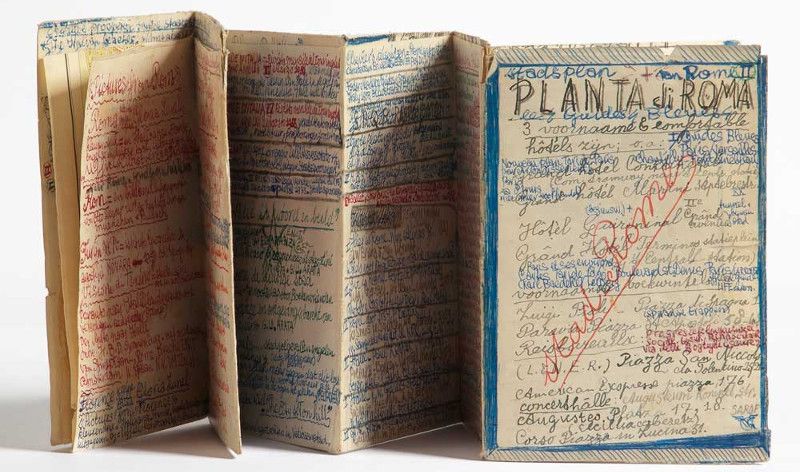 Van Genk has travelled Europe – he visited Paris, Rome, Madrid, Copenhagen and Prague, and these travels served as a direct inspiration of his art. Although he never visited Moscow, London and Tokyo, Willem got familiar with these cities by studying travel guides and maps, and was later able to depict scenes of these urban settings.
In 1988, Willem Van Genk stopped painting and started making models of toy-like trolleys constructed from a variety of recycled waste materials. As he was fascinated by transportation for all of his life, the artist made nearly 70 miniature trolleybuses that were the constituent part of a bigger installation of the Arnheim Bus Station, which gradually filled the living room of van Genk's apartment.
Van Genk's Cardboard Trolleys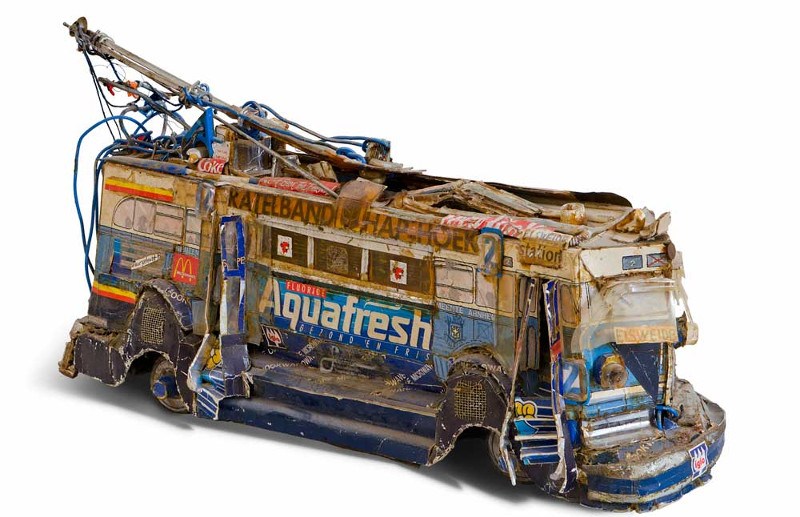 Since the 1990s, van Genk has become internationally known, and nowadays his paintings and drawings can be found in the collections of many outsider and folk art museums. The most important exhibition of his oeuvre was held in 2014 in Folk Art Museum in New York. The exhibition, titled Mind Traffic, included many of the artist's urban panoramas, collages, drawings, as well as personal notes, trolleybuses and raincoats.
His works are now partly represented by Stephen Romano Gallery, based in New York.
Willem van Genk died in 2005 in Den Haag.
All images copyright © the artist