William Balthazar Rose is an English painter who lives in Sansepolcro, Tuscany and Bath, England. He works in a number of genres of which he is best known for his 'Cooks'. William was born in Cambridge, England in the early 1960s. His family moved to Texas and then Mexico before his father became a founding member of the University of California, Santa Cruz. He began to draw and paint at a young age spending a year in Italy at the age of ten where he discovered the Italian masters and became interested in all forms of art and architecture.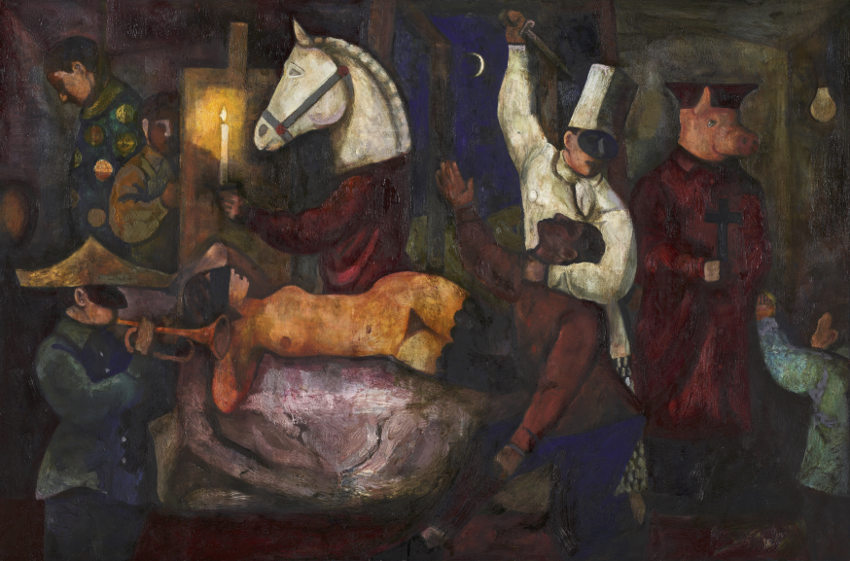 Education and Lectures
His years as a student were marked with a range of exposures and experiments, initiating visionary preoccupations and liberating a passionate ability in painting. After receiving degrees from the College of Environmental Design, Cal Berkeley, and the University of California at Santa Cruz, he moved to the East Coast and gained a Masters from Princeton University. Kes Zapkus, Eduardo Carrillo, Don Weygandt, Jack Zajac were amongst his teachers. He worked briefly as an architect before turning to painting. He has lectured at Princeton University, the University of California, Berkeley, and at Baskin Arts on the University of California, Santa Cruz campus where he taught the Outdoor Painters Project a painting program initiated by the bay area painter Terry St John.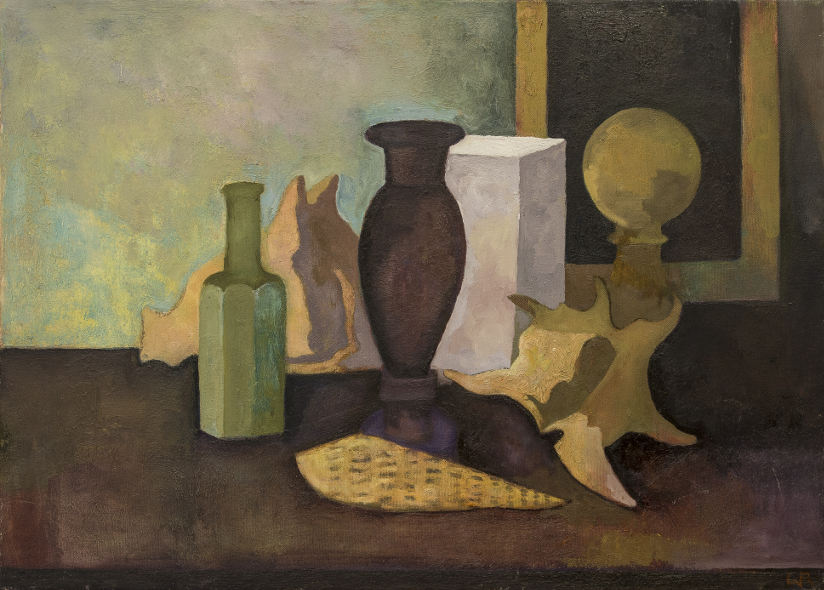 Cooks Series
Rose has taken many years to evolve a personal style and vision, traveling frequently to inform himself of the great arts and cultures of the past. Initially, he based himself in San Francisco. He became friends and colleagues with Terry St John, Denis Hare, Christopher Brown, Anthony Dubovsky and other exponents of the Bay Area figurative tradition. The painter Wayne Thiebaud took an interest in his work and purchased work through the Campbell-Thiebaud Gallery. During this period he began painting the series that he calls 'Cooks'. The first examples were painted on small wooden panels and usually included a larger figure sitting to one side. Often inspired by medieval painting there is a comic quality to these painting which despite their origins in religious iconography speak of humanity's eternal role as actors on the stage of life, sometimes play acting with great humor and other times acting out the gravest of tragedies.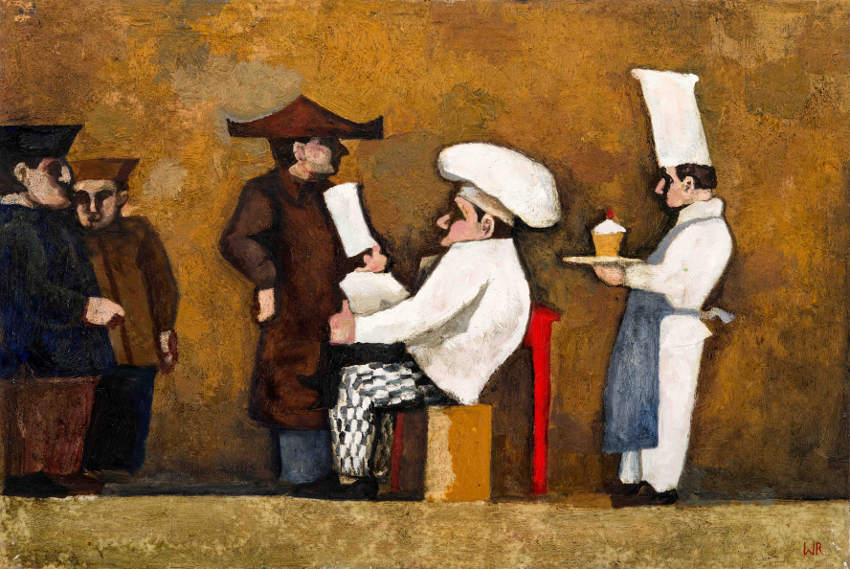 William Balthazar Rose Art
Feeling a need to continue working in the tradition he discovered as a child, he moved to Sansepolcro, Tuscany, the birthplace of Piero della Francesca in 2003. This began a period of immense production and development, both in terms of painting and the birth of a personal vision. Aspects of symbolism, lyricism and the primitive began to appear and with these the discovery of the metaphysical. Landscape and still life became central themes, though it was the human condition that stirred the most interest, causing the Derrida Scholar Sean Gaston to pronounce:

"It is in this gap and the strange, almost impossible, conversation between Piero della Francesca and Franz Kafka that the work of William Rose resonates."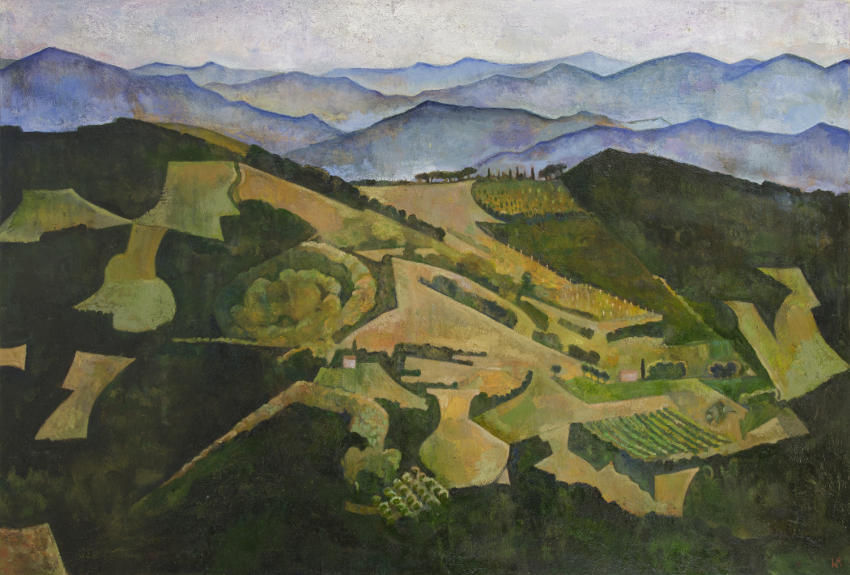 Exhibitions
Rose has exhibited widely in the United States, England and Continental Europe and he has exhibited alongside such artists as Howard Hodgkin, Wolf Kahn, Luca Pignatelli, Adriano Alunni and Massimo Campigli. His work has been deeply influenced by Cezanne, Balthus, Corot, Giorgio Morandi and Goya in painting, and Pasolini and Peter Greenaway in film.
Featured image: William Balthazar Rose - portrait
All images courtesy of the artist