William King Jungala was an Aboriginal artist from northern Australia who spent his life searching for a deeper understanding of existence. His art was powerful, meaningful and full of joy. In his spirituality he found, not only answer and even better questions, he found peace and content. Living was a challenge for him, both unpredictable and in accordance with a higher plan. He painted in vibrant colors and dynamic style. Jungala's abstractions are a contemporary representation of the traditional Aboriginal folklore and beliefs. He celebrated life through his paintings and used urban abstract style to expose what was valuable to him.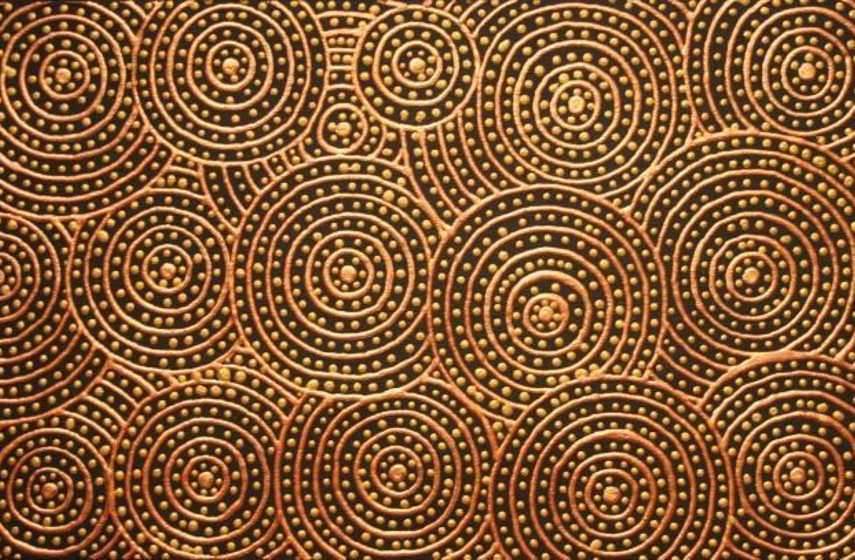 Dreamtimes of Earth
The artist started painting at an early age. He used to go on walking tours with his grandfather, who told him stories about their people and all their legends and myths. This became a personal tradition to them, and Jungala used memories from these trips as an inspiration for his Dreamtime paintings. Dreamtime is the moment of higher contemplation in Australian Aboriginal culture, a moment where human consciousness transcends the empirical experience and where true knowledge comes to mind. His most famous works are from the Earth series where he combined Dreamtime stories with the elevated perspective of the ground, soil and the river that crosses it.
The artist painted in circular motion because he believed nothing had the beginning or end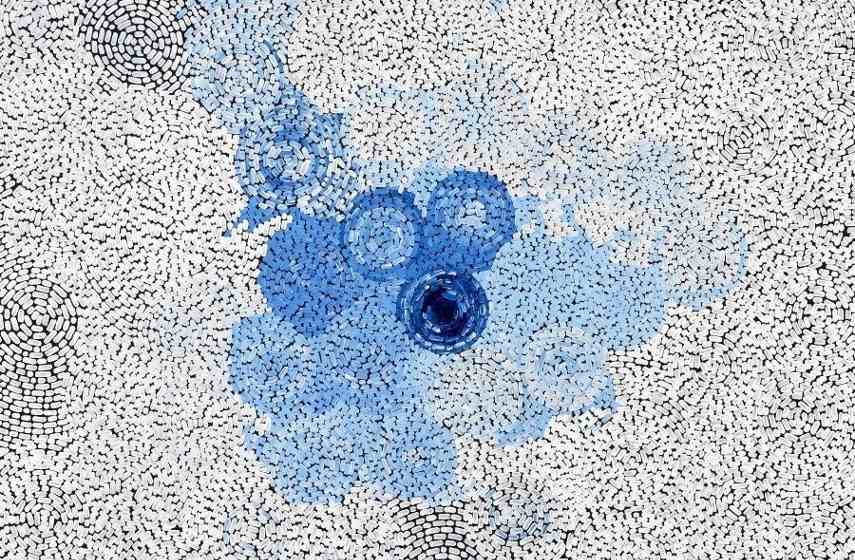 Motifs from the desert
William King Jungala had an amazing talent to portray so much in such a simple movement. His method was a mixture of contemporary and urban style, and traditional Aboriginal painting. When he was 27 years old he had his first international exhibition at The Gallery of Greater Victoria, in Canada. Throughout his career, he exhibited his work all over Australia and abroad. His close connection with nature helped him to get a broader perspective on life and its mysteries. He used motifs from the desert around him, snakes, sand, and campfires that were traditional for nomadic people who would never leave a place as long as it still offered them shelter and food.
Jungala was inspired by desert and texture of soil in it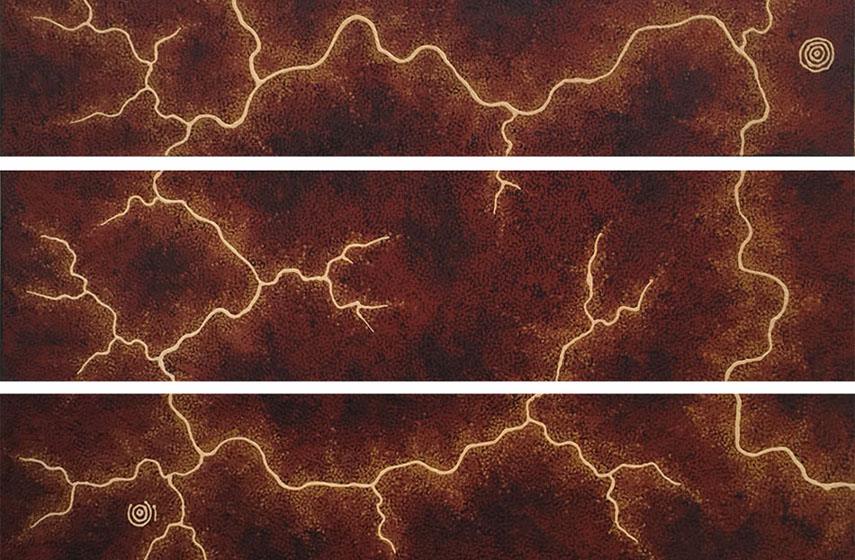 Expressing the Teachings and Faith
In the same manner, William King Jungala never abandoned his art, because it offered him shelter and survival skills. Through art, he was able to express the teachings of his people and faith that lead him to such a productive creations. He often included symbolic representations of four elements, fire, air, earth, and the wind. His gestural and detailed paintings were an ode to balanced living in accordance to natural forces. Like he learned from his grandfather about life and living, his daughters learned from him about painting and creativity. His works have been part of many collections worldwide, so his message travels over the globe and spreads joy, harmony, and balance.
All images used for illustrative purpose only © William King Jungala
Featured image: William King Jungala - Life Cycles