William Klose is a British painter and illustrator. His works are highly personalized and reflective of his immediate surroundings.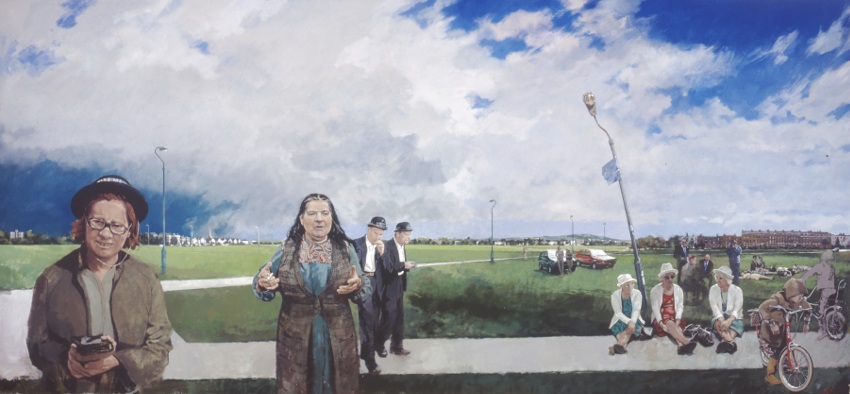 William Klose was born London in 1977. He studied Art Foundation at Edinburgh School of Art followed by a BA at Camberwell College of Arts.
London life, domestic life, Bangkok cityscapes, interior spaces, foreign landscapes, cross-cultural bewilderment and political upheavals are just some of the subject matters depicted in his work within the last decade.
William works predominantly from life. The importance of color and light are the fundamental tenets of his paintings. Artists who have inspired him throughout include, Balthus, Degas, Diebenkorn, Euan Uglow, Jeffrey Morgan, Kitaj, Lopez Garcia, Michael Borremans, and Titian.
22 Karakada (The Construct of Chance)
These series of paintings was a way of coming to terms with moving to a new city and a foreign culture. Although Will was familiar with Bangkok, adopting it as his home proved challenging. This body of work was executed in a once totemic environment, therefore having some degree of importance to him personally. It also serves to pay homage to the Bangkok that was - Chinatown and the first settlers - situated on the demarcation point between the old city and the new.
One scene can have several different interpretations. Working directly from life over a period time meant that Will could observe the changes within the subject matters as the years progressed, thus mirroring his own understanding of his surroundings. The angle of the light, the heat of the sun, the time of day, serves to create subtle nuances within the same picture plane.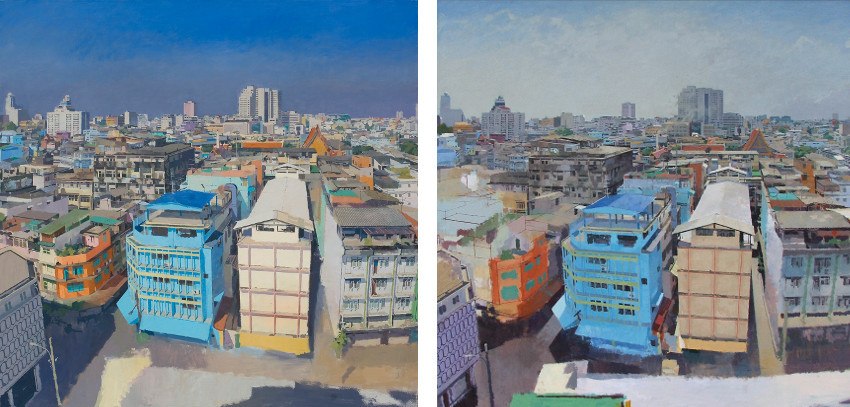 Witthayu
Witthayu is a title of William Klose's second solo exhibition held in H Gallery Bangkok. British-born Klose is a Bangkok émigré and his works are deceptively quiet views of spaces and places from his adopted city. Essentially enlivened by a sense of intense deliberation, he explores the momentary effects of light and shadow on the seemingly casual poses of his sitter or the happenstance arrangements of objects. A graduate of London's famous Camberwell College of Arts, Klose invigorates traditions notable to that school: naturalism, neo-romanticism and abstraction as advanced by teachers and alumni such as William Coldstream, Keith Vaughan, John Minton and Euan Uglow.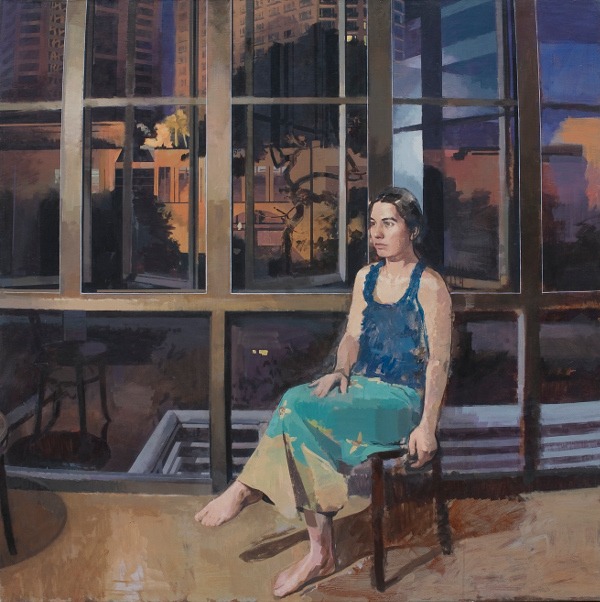 The title of this exhibition, Witthayu, refers to the district in Bangkok where Klose and his family live. The paintings depict interior views, often occupied by this wife who sits or poses before windows and doorways; thresholds that function as the predominant motifs of this series. Figuration sometimes melds into abstraction as Klose's interest in light erases edges or definition with the play of tones. Time is captured so acutely that one becomes aware of imminent change, and this symbolically mirrors Klose's concern with interior and exterior, domestic and urban, the individual and the environment and, ultimately, familiarity and alienation; a subtly provocative response for someone continuing to negotiate foreign terrain.
From the exhibition's press release by art critic Brian Curtin
Disquiet
Disquiet, Will Klose's third solo exhibition with the H Gallery, represents a new series of the British artist's most conceptually sophisticated paintings to date. Klose settled with his family in Bangkok in recent years and his previous works explored the strange anonymity of the city's infrastructure and benign sense of alienation and quiet dramas of domestic life in a foreign place. This new series is a stylistic departure while continuing to study his relationship to personal history. Disquiet are a set of deceptively realist narratives unfolding on suburban London streets, of the type where Klose grew up, and suggest an examination of the very idea of memory, its metaphors and the segueing of personal experience with collective understanding.
Men in protective uniforms closely examine the details of a footpath; an incongruous group gathers in a cordoned area, curiously conferring in view of bland semi-detached homes; a figure falls dramatically; intimate exchanges between couples can be discerned; and subtle and extreme disturbances occur, birds swoop and black smoke billows into a clear afternoon sky.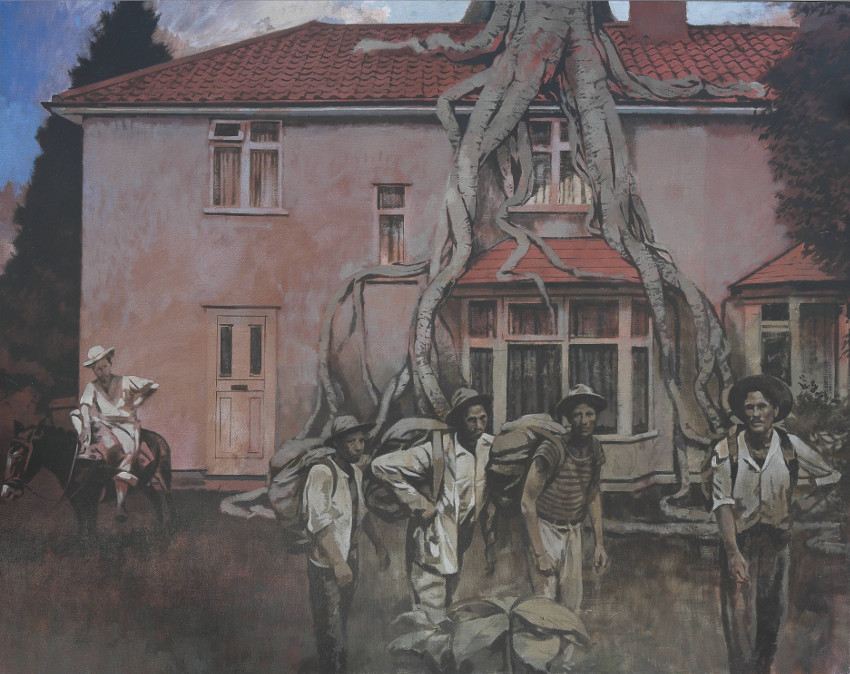 Disquiet are compelling and enigmatic but ultimately refuse explanation. The facades of British suburbia as a trope for mystery, private dramas and fear is a recurring theme in British literary and popular cultures. As a symbol of contentment and the satiations of material privilege they can come to signify the opposite: fragile signs of dullness and stultifying conformities. In this respect Klose's works also have a distant corollary in Eric Fischl's painterly explorations of the anxieties of childhood affluence in white America. And both artists share a cinematic understanding of how cultural imagery – from lowbrow TV to avant-gardes –reflects the meanings of personal experience back to us. But, unlike Fischl, Klose eschews a visceral or expressive sense of autobiography for the cool and considered. His methods of appropriating and assembling disparate images from drawings, pictures from his personal archive and Internet searches reveals a self-consciousness about how images mediate experience, always shifting just beyond the grasp of definitive understanding.
From the exhibition's press release by art critic Brian Curtin
The artist has exhibited in London and Bangkok, where he has had three solo exhibitions with H Gallery.
William Klose currently lives and works in Chiangmai, Thailand.