Every once in a while comes a true visionary. An individual capable of changing the old ways and establishing the new ones. Wolfgang Tillmans is one of the world's most influential contemporary photographers. His work addresses his own life, the world around him, his political and social concerns, but also the entire history of the medium he'd chosen to express himself through. He earned his popularity and recognition with images portraits of the youth culture, and since the late '90s, his attention towards the abstraction has grown significantly. These images, produced directly in a darkroom and often without a camera, have marked the second part of his immensely successful career. Always centered on one the hardest questions of them all – the question of identity, Tillmans is more than interested to discover Who he is?, but also Who we are?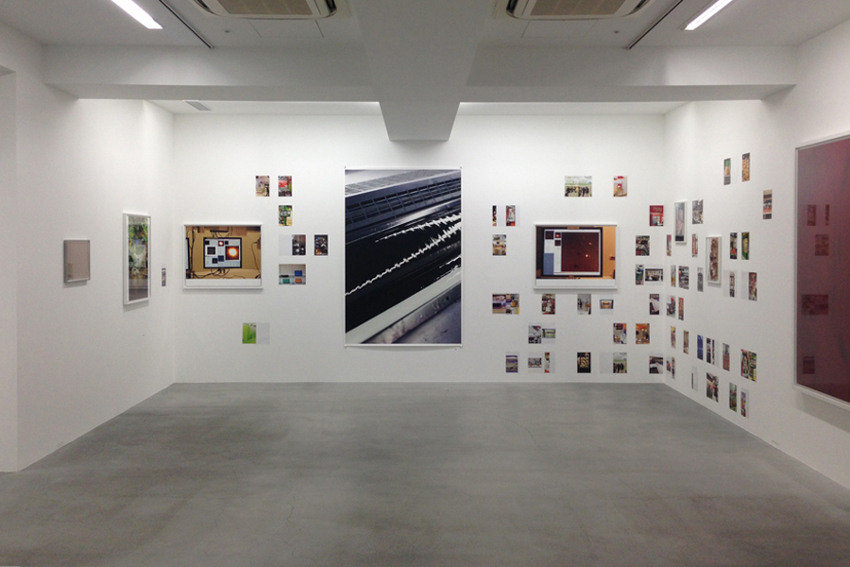 Life and Career
Born in Remscheid in the German area of Bergisches Land[1], Tillmans had a relatively early introduction to serious art. Growing up, all the art that seemed to have touched him was lens-generated. Gerhard Richter, Sigmar Polke, Robert Rauschenberg, and Andy Warhol were the first masters he saw in the Museum Ludwig in Cologne and in Düsseldorf when he was 14 years old. He was also inspired by Dada and Kurt Schwitters, a big passion of his at the time. The pieces that particularly touched him were made out of cut-up newspapers.[2] As an exchange student, he first visited the UK in 1983 and that's when he discovered the British youth culture and the local fashion and music magazines of the time. He lived in Hamburg from 1987-1990. There he started producing work – his first images were torn from newspaper and reproduced on a digital photocopier, enlarging them up to 400%. As a gay teenager growing up in the '80s, he identified with the music of that time in a profound way. Becoming a part of the club scene, he used a cheap camera that he'd bought to take club pictures which he would send to i-D, where they were published.
In 1990, Tillmans returned to Britain and began a two-year course at Bournemouth College of Art and Design before moving to London after studies. His talent was evident, his interest in storytelling beyond compare. His friend often served as his models. In 1992, Tillmans took a group of images that are arguably his best-known works - Lutz and Alex sitting in the trees, Lutz and Alex holding cock, Lutz and Alex holding each other. The two models, Lutz and Alex, were photographer's oldest friends who, like their names, were androgynous and sometimes difficult to tell apart. The artist showed these images to Maureen Paley, a London gallery owner, who decided to show them at Unfair, a fair for emerging young creative individuals. After the fair in Cologne in 1992, things were happening rather quickly for Tillmans. He received an almost worldwide gallery representation and made his first book, published in 1993. In 2000, he became a first winner of the Turner Prize working predominantly in photography. The first damaged and abstract pictures were exhibited in 1998 and other works from that time reflect the reaction of the photographic paper to light, as well as mechanical and chemical processes. From 2000 onwards, Tillmans has become increasingly interested in the chemical foundations of photographic material, as well as its haptic and spatial possibilities.
He was the first photographer to win the Turner Prize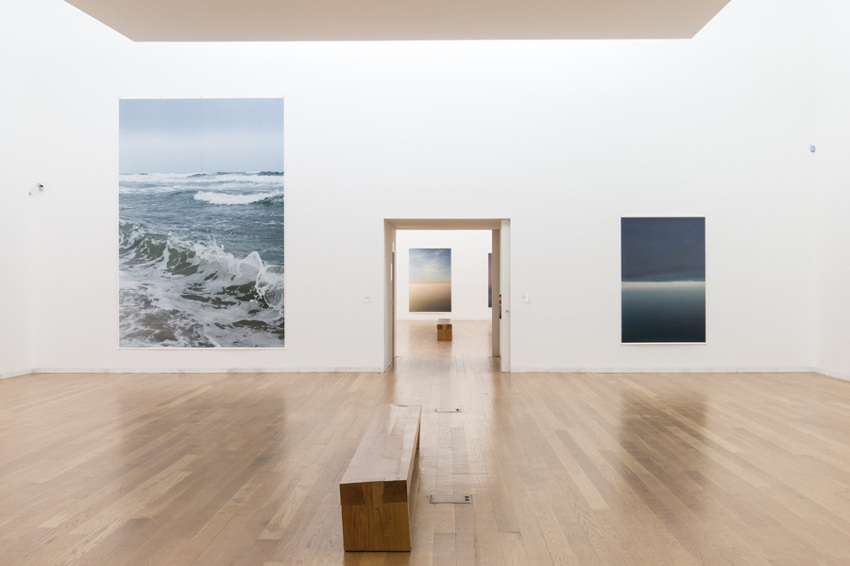 Wolfgang Tillmans at Serpentine Gallery
In 1995, the artist was invited to participate in an exhibition at Serpentine Gallery in London. The show, curated by Hans-Ulrich Obrist, promoted as a new way to make art accessible by removing the barriers between exhibition and mass consumption, it was criticized for turning art into a "jumble sale". Fifteen years later, Obrist, now co-director of exhibitions, has invited Tillmans to install a new solo show, taking over the entire gallery. This exhibition, conceived especially for the Serpentine Gallery, emphasizes the artist's ongoing fascination with color, his conceptual engagement with the technical processes of photography, and as always, his acute sensitivity to the contemporary world around him. Tillmans' abstractions, that have pushed the boundaries and definitions of the photographic form, are placed alongside his once again sharp focus on the figurative. Prior to the show, the photographer renewed the figurative focus by some of his color-saturated works and experiments with the process. As always, the exhibiting photographic practice has been challenged through the never-ending play with various methods, where Tillmans often pins or taps his work to gallery walls, creating constellations of pictures. By doing this, he's trying to approximate the way that he sees the world, not in a linear order but as a multitude of parallel experiences.[3]
In creating constellations of pictures, he's trying to approximate the way that he sees the world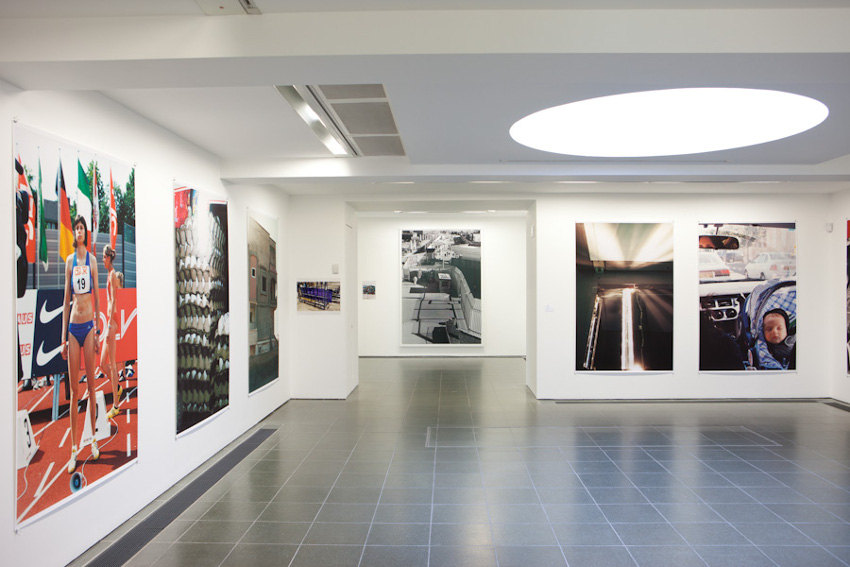 Exhibition at Walker Art Gallery
In 2010, the artist continued his series of successful exhibitions by showing his work at the Walker Art Gallery in Liverpool.[4] His work was installed along with some of the museum's greatest treasures, creating an unlikely bond (only on a first sight) and making the show quite impressive and unique. Even though Tillmans' subject matter for this show parallels traditional genres (emphasizing portraits, landscapes, interiors, still life, but also gestural abstraction and the monochrome), he made the viewers aware of the physical quality of the photographs. The chemical foundations of the photographic medium have been at the top of his interests since 2000, and these abstract works, created without a camera, are once again exhibited next to the figurative photographs. Pieces chosen for this show and the way they were hanged are all a precisely considered exercise, meant to connect the masterpieces already exhibited in the museum with the photographer's own work. Faltenwurf (Morgen) II 2009 represents a bridge between the figurative and pure abstraction. Par monochrome, part still life, almost a portrait, the photograph focuses on discarded clothes over the back and seat of a chair (continuing his clothes surface, colors and signs of wear 'fetishes'). At Walker, Tillmans has chosen to hang the work so as to emphasize its relationship to the depiction of sumptuous drapery in the adjacent paintings by Reynolds and his contemporaries, showing sensuality in what might appear rather formal 18th-century portraits. Beerenstilleben 2007 (a still-life), located so characteristically on a windowsill, features the vernacular debris of 21st-century life: plastic food containers alongside a solitary, leftover almond and the more symbolic burned down candle that might have appeared in the Dutch still lifes of the 17th century as a reminder of mortality. Tillmans' awareness for the fragility of human life is high, as is his desire to celebrate it. All the works have been carefully selected, and compliment the already existing artworks on display.
He possesses an awareness for the fragility of human life and desire to celebrate it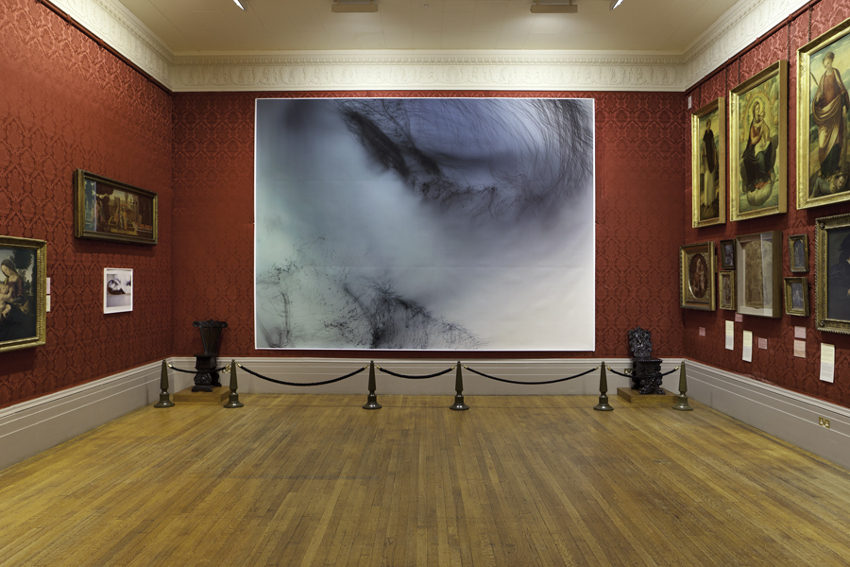 Studio
In his latest solo exhibition, Tillmans thematizes his own place of production.[5] Taking a form of an inventory, the exhibition is not a peek behind the scenes, but rather an attempt to create a cartographical representation of what this space and its constituents mean to the photographer. The word itself suggests a spectrum of destinations that come to mind when thinking about a studio – there's a darkroom, a place for manual production, a testing ground in which different practices are carried out (they are close to each other, and he can observe the effects closely and make comparisons), a viewing space, an archive. Without any elaborately staged backdrop or lighting equipment ever to be seen, the studio (filled with bookshelves, CDs and records, artworks, furniture, archive boxes) appears frequently as background in Tillmans' portraits, and he has been a keen observer of the place's role in his work. As an artist, he spends the vast majority of the time at his studio, and the place inevitably got to the point where it bears the signature of the artist's inclinations, his daily routine, and the people who surround him. Speaking of his studios, Tillmans has also hosted a number of events which led to the opening of an exhibition space called Between Bridges in 2006. Run by the artist himself, it was first located at the entrance and stairwell of his London studio on Cambridge Heath Road. Now it has been relocated to Keithstrasse in Berlin.
He hosted a number of events and exhibitions at his studio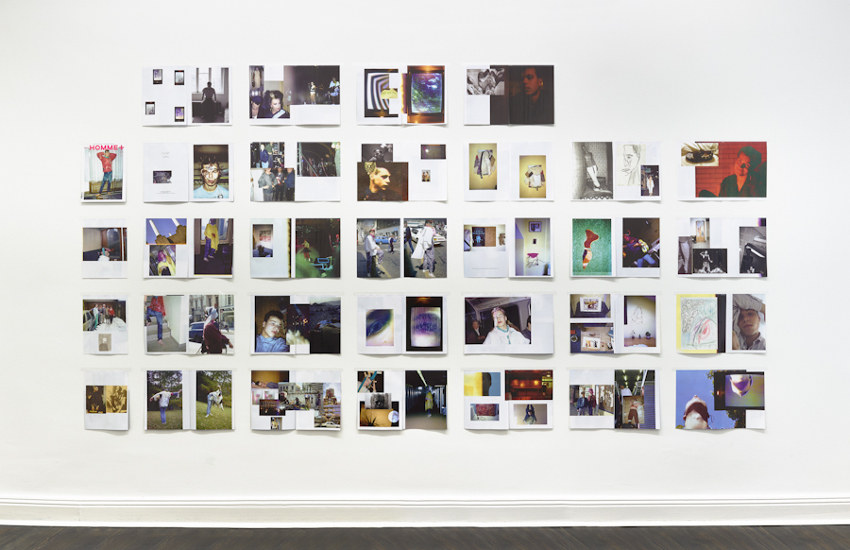 Confidence, Not Certainty
Photography is very unique. Due to its process, many ask questions like, "What does the photographer bring to the picture? What personal history, what politics, biases, or obsessions?" The artist admits it's a challenge he's always taken. He wants the pictures to be working in both directions. He accepts that they speak about him, and yet at the same time, he wants and expects them to function in terms of the viewer and their experience.[6] If the photography is the chosen medium, then some embarrassments are unavoidable. Tillmans states that his "ultimate, ultimate truth is that ultimately I don't know. People pretend that they do. My fundamental understanding is that I might always be wrong. I may be assured or confident, but I could always be wrong."[7] He simply doesn't fear failing, and it's without a doubt one his biggest strengths. However, it is important to emphasize that his success should not be mistaken for certainty – about anything. There is always an inherent sense of doubt and uncertainty about the identity present in the people the photographer feels touched by or who interest him. The question of identity is truly a powerful one, and Tillmans has spent his entire career trying to find an answer.
He is represented by David Zwirner.
Wolfgang Tillmans lives and works between London and Berlin.
Sources:
Anonymous. Wolfgang Tillmans, Wikipedia [August 29,2016]
Jobey L. Wolfgang Tillmans: the lightness of being, The Guardian [August 29,2016]
Anonymous. Wolfgang Tillmans, The Serpentine Gallery [August 29,2016]
Douglas C. Wolfgang Tillmans at the Walker, Arts Council Collection [August 29,2016]
Anonymous. Studio, Galerie Buchholz [August 29,2016]
Nickas B. Wolfgang Tillmans, Interview Magazine [August 29,2016]
Flynn P. Fantastic Man, The Gentleman's Style Journal [Spring and Summer 2010]
Featured image: Wolfgang Tillmans – portrait (detail) – photo credits Solve Sundsbo, image via interviewmagazine.com
All images courtesy of the artist