Wols originally Alfred Otto Wolfgang Schulze was a German multi-disciplinary artist, who created most of his art in France. At the beginning, he worked with photography, but during and after the Second World War, he turned to painting and drawing. Although his works were associated with Art Informel, Tachisme, and other movements, he developed his own unique pictorial language. The gestural technique applied to his watercolors show the emotion and drama that goes alongside the human existence. His artistic path went through a transition from figurative to highly personal abstract style, including putting stains on canvas, rubbing, and scratching the paint by hands. The author was lyrical in a classical sense, giving the priority to subjectivity ahead of objectivity. The use of bold colors reflected anger, passion, fear, and isolation.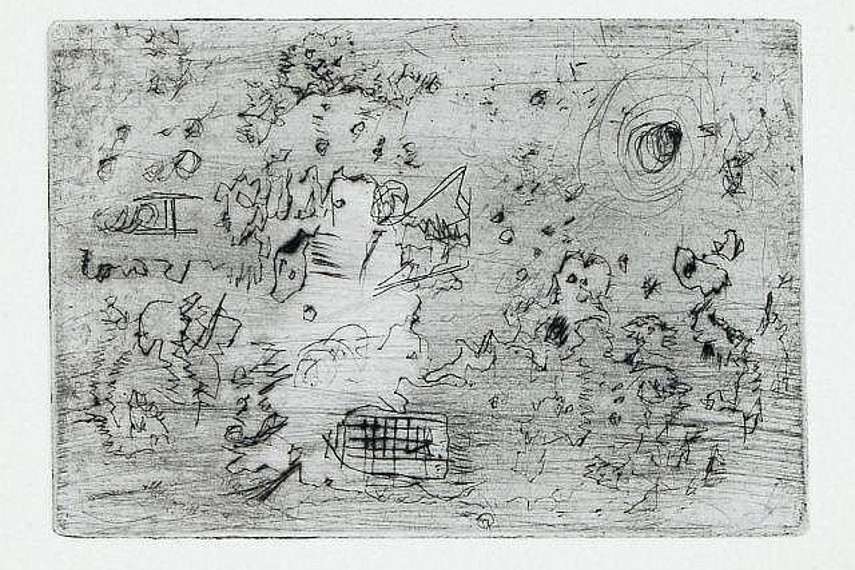 Wols' Life and Education
The artist was born in 1913 in Berlin, Germany, but he moved with his family in 1919 to Dresden. In 1924 Schulze was given a still camera, this moment, alongside the death of his father in 1929 were crucial for his future life. In 1932 he listened to László Moholy-Nagy's advice and moved to Paris, where he became friends with Max Ernst and Jacques Prévert. Circumstantially in the 1930's the painter received a telegram in which his name was mistakenly replaced with Wols. At this point, he decided to use this artistic name that would help him become a stateless person. The photographer didn't have any formal training, though he enrolled in the Bauhaus Design school, he quitted it after a few weeks. He wasn't a primitive painter, but a carefully self-thought artist, who was at some point influenced by the African art. During the WWII as a German, Alfred was interned for one year at a camp in Aix en Provence. In this period he tried to go to the USA, unsuccessfully, so once the war was over he returned to Paris, where he lived with his wife Gréty.
The painter received a telegram in which his name was mistakenly replaced with Wols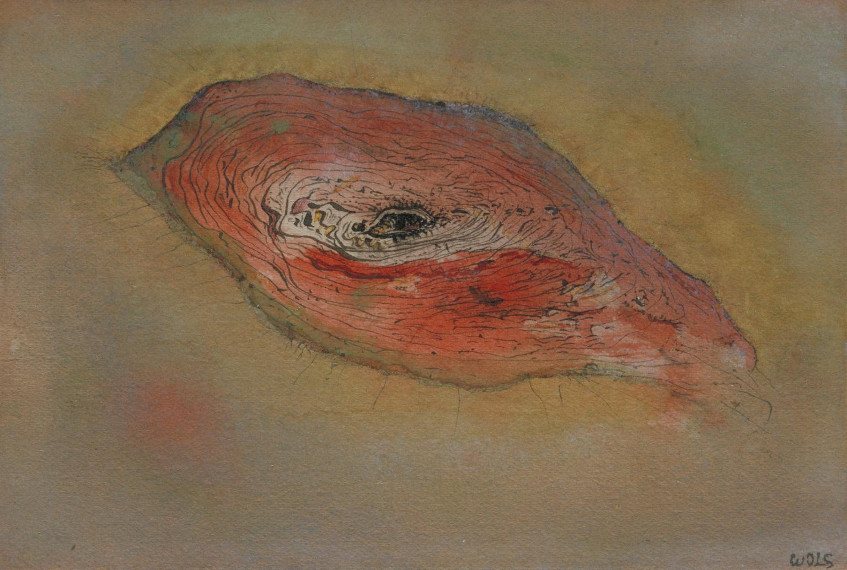 Photography and Paintings
He wasn't a professional artist, in a way that he was interested in the business side of art, but rather focused on its nature. Alfred believed that the truth is hidden in the small and microscopic world, not in large like politics, governments, and money. As a pioneer of Lyrical Abstraction, he made images through the use of layers and bold brushwork, rejecting geometry, and building a connection with the natural world. He was fascinated with nature. Interestingly, he was described as a rebel, who didn't like to name and date his pieces. Most of the titles were given by other people, as the artist himself didn't care to put labels to his artworks with a title. His works remind of Arshile Gorky, Paul Klee, Jean Dubuffet and the Abstract Expressionists, yet they all represent something completely new. His approach is best described by the dichotomy - familiar and strange, controlled and loosen. Schulze's paintings are extensive and detailed, calling the viewer to study the image deeper. In 1938 he visited a Surrealism exhibition, including works of Jean-Paul Sartre and Simone de Beauvoir, where he got familiar with a technique of using a fragment of reality in order to understand the meaning of existence.
His approach is best described by the dichotomy - familiar and strange, controlled and loosen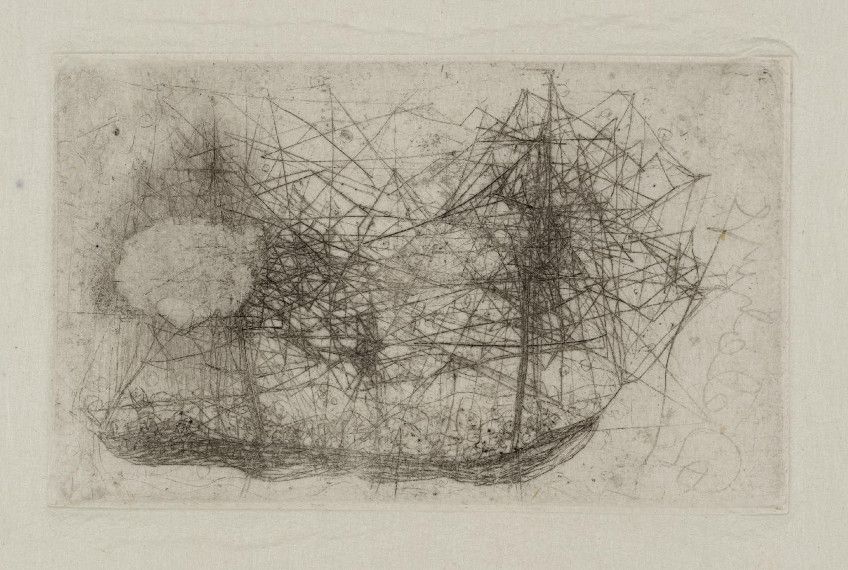 Diverse Mediums and Exhibitions
Albeit he was a photographer, during the 1940's Wols focused on painting, drawing, and etching. His artwork Le Musician and The Circus were made in watercolors, while in 1946 he discovered painting in oils, which helped him become more fluid and textured. Alfred was inspired by the work of the German New Objectivity artists, Otto Dix and George Grosz. He also published a book called Aphorisms in 1944. In 1945 he had his first exhibition of watercolors at the Galerie René Drouin. It was after his death, due to food poisoning in 1951, that he became influential, and his works were displayed at several Kassel Documenta exhibitions in the 1950's and 1960's.
Featured image: Wols - Portrait - Photo via theartstack.com