Word To Mother is a British urban author who combines many creative influences and translates them into uniquely stylized pieces of art. An illustrator and tattooist with a history of graffiti, this London-based artist draws his inspiration from a background in illustration practices that lends itself very well when WTM creates multi-layered paintings that feature an interchanging cast of signature characters. Upon initially experiencing and being a part of the mural culture of San Francisco, Word to Mother became fascinated with street art and continues to contribute to the continuous evolution of urban expression, often creating works that convey both strength and intricacy.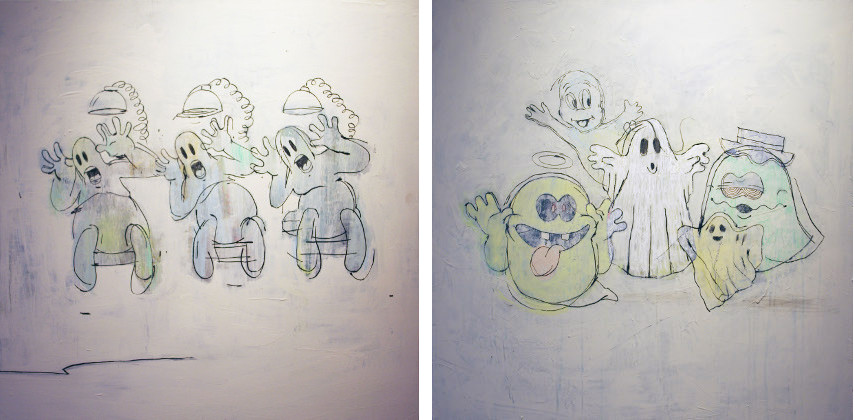 WTM's Introduction to the Art Scene
Word To Mother was born and raised in an English seaside town. After attending art school for illustration and discovering the wonders of the graffiti world, he entered the art world with a bang, introducing the intriguing creative pseudonym of Word to Mother that truly made him stick out from countless street colleagues. Soon after that, WTM became widely known for incorporating hand drawn personal sentiments, emotions and feelings in his street works, executed in the form of loose scripts, spurred by his experiences as a tattoo artist and influenced by years of painting graffiti. For the majority of his relatively short career, this artist drew inspiration from the time of his adolescence which holds precious memories, juxtaposed with an adulthood which has made him the talented artist he is today.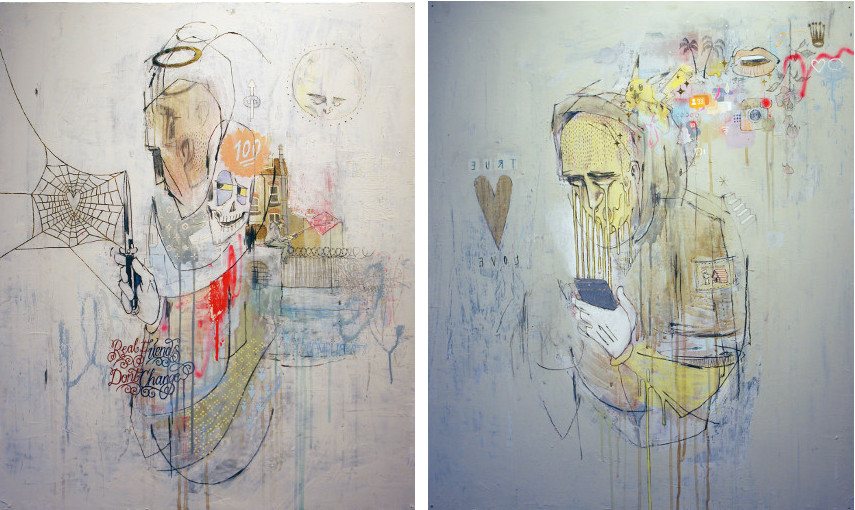 Analyzing His Work
Through his use of various media, Word To Mother uses his unique perspective to capture the subtleties of the environment and human emotion through a refined, inconspicuous palette and his unmistakable line work that is instantly recognizable. A beautiful juxtaposition of fragile and emotive elements shown through subtle textures and washes of color are strong and it results in a note of confidence fused with his signature patterns. Human forms exist amongst ethereal landscapes made by Word to Mother's hands, often constructed with the use of patterns and typography, creating an emotive, nostalgic depth achieved through textured layers of spontaneous mark making. Furthermore, his works on wood panels are refreshingly subtle interpretations of society today. Word To Mother has exhibited in both the UK and the US and has been featured in various publications.
Through the use of a fine palette and his unmistakable line work, Word to Mother captures the subtleties of the human emotion and questions the agenda of media that is subjected to us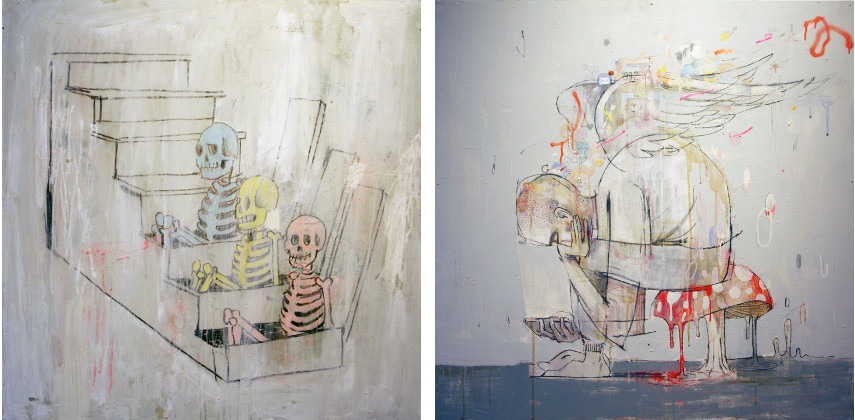 The Value of Word to Mother
The art of Word To Mother is one of those that is hard to describe with words. His work is often melancholic yet fun and playful with a strong optimistic feel to it. Ultimately, WTM's art invites the viewer to look past the exterior or what is immediately apparent and question what is behind the scene - Word To Mother asks the viewer to question the agenda of media that is subjected to us, involuntarily sculpting our values and opinions.
This artist is represented by Vertical Gallery.
Word to Mother lives and works in London, England, the United Kingdom.
Featured image: Word to Mother - Photo of the artist - Image via arrestedmotion.com
All images courtesy of Vertical Gallery.