Wynn Bullock was an American photographer, whose critically-acclaimed color abstractions and black-and-white images are regarded as masterpieces of the 20th century photography. Bullock's uncommon and innovative approach to photography emerged from his life-long interests in physics, general semantics, philosophy, psychology, and eastern religion.
From Musical Career to Master Photographer
Wynn Bullock was born in 1902 in Chicago. When he was a kid, his family moved to South Pasadena, California, where Wynn grew up and spent his teenage years. As a boy, Bullock was interested mainly in music, singing and sports. When he graduated from high school, Wynn decided to follow his career in music, moved to New York City and became a member of Irving Berlin's Music Box Revue. As a chorus member, he sometimes sang the primary tenor role, and got a chance to expand and improve his career in Europe, where he had several concerts in France, Germany and Italy.
During the 1920s, Bullock was living in Paris, where he studied voice. At that period, he discovered and became fascinated with the work of the Impressionists and post-Impressionists – art styles that later had a great influence on his photographic career. At this same time, Wynn Bullock also developed an interest in photography, after his initial contact with this form of expression through the work of photographers such as Man Ray and László Moholy-Nagy. Inspired by them, Bullock bought his first camera and slowly started his lifelong photographic journey.
Around 1930s, when the Great Depression struck the United States, Bullock decided to stop his European travels and move back to the US. During this period, Wynn became more and more captivated and enchanted by the newly-found form of expression – photography, and stopped singing professionally. In search of a job, he completed some pre-law courses, and enrolled in law school at the University of Southern California. His vast creativity needed to be expressed, and Wynn was aware that law could never become his life profession. Consequently, he was completely dissatisfied with the law school, and left USC after just few weeks. Soon, he became a student of photography at the Art Center School. During his studies, Wynn became deeply involved in experimenting with the alternative photographic processes such as solarization and bas relief.
"As long as I can remember, I have been filled with a deep desire to find a means of creatively interacting with the world, of understanding more of what is within and around me. It was not until I was 40, however, that I decided photography was my best way. When I photograph, what I'm really doing is seeking answers to things" – Wynn Bullock
Bullock and Edward Weston
In 1948, Bullock met Edward Weston, another master photographer. The friendship that emerged between the two of them strongly influenced on Bullock's approach and understanding of photography as a way of expression. Wynn was impressed by the power, simplicity and beauty of Weston's prints, and soon started developing his own vision and approach. Studying the work of people such as Einstein, Korzybski, Whitehead, Bertrand Russell, Lao Tzu and Klee, Bullock established deep, direct connections with nature and light that had a metaphysical and intellectual background.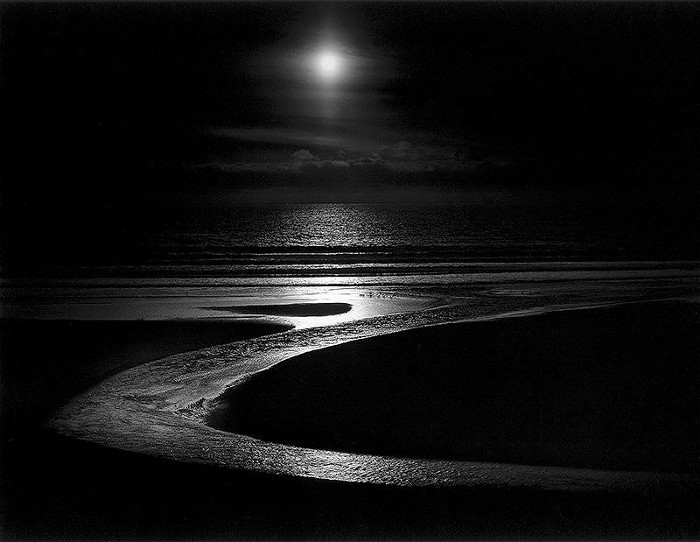 The Family of Men Exhibition
Wynn Bullock made his break into the photography scene in the mid-1950s when the two of his photographs were included in The Family of Man exhibition, which was later proven to be one of the most important events in his career. The Family of Man group show opened in 1955 at the Museum of Modern Art – MoMA in New York, and later toured to 38 countries as a traveling exhibition.
Wynn's artistry and creativity came into the public spotlight thanks to the exhibition's curator Edward Steichen, who chose two of the photographer's works for the show - Child in Forest, shot in 1951, and Let There Be Light, in 1954. As an important recognition, Bullock's Let There Be Light was voted the most popular of the show, and the other, Child in Forest, became one of the exhibition's most outstanding and memorable artworks.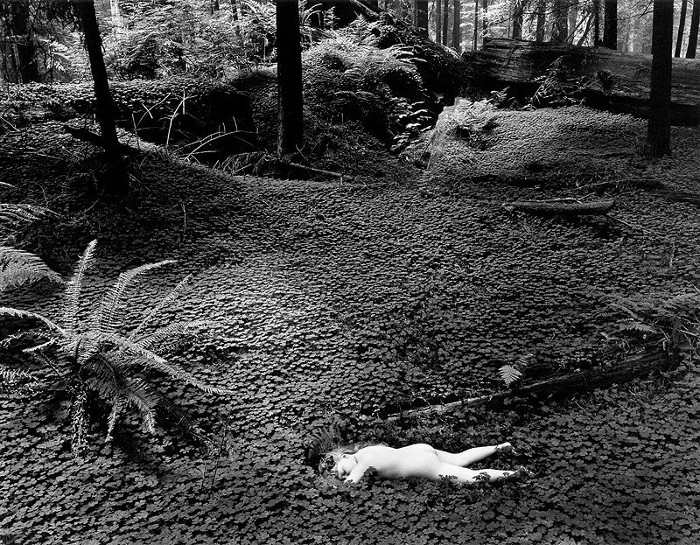 Exploring the Light: Color Light Abstractions
In the period between 1959 and 1965, Wynn Bullock departed from black-and-white imagery and started experimenting with color photography, producing an incredible series of abstract color images on 35mm Kodachrome slides.
Bullock was always fascinated by the notion of light – he considered light as the fundamental substance of all things, and a great force at the heart of all being. Wynn used his color light abstractions as a spiritual and metaphysical exploration of the abstract qualities of light. The process and technique of making, which the photographer developed himself, consisted of shooting light-responsive objects through multiple layers of clear glass, in addition to the creative and playful use of depth of field. He achieved to produce various amazing effects by moving the objects, changing the lighting and depth of field.
"As sounds in a musical composition can be used not to express physical objects but ideas, emotions, harmonies, rhythmic orders and most any expression of the human mind and spirit, so light can be used visually to express the mind and spirit" – Wynn Bullock
These smart, forward-thinking color abstractions were proven to be ahead of their time, in terms of suitable material and technology to reproduce stable, sustainable prints. Because of that, they remained unknown for almost 50 years, until recent re-discovery with the help of new digital technology and techniques. A new life has been given to these abstractions in 2008, when the family estate started making high-resolution scans of his original 35mm Kodachrome slides.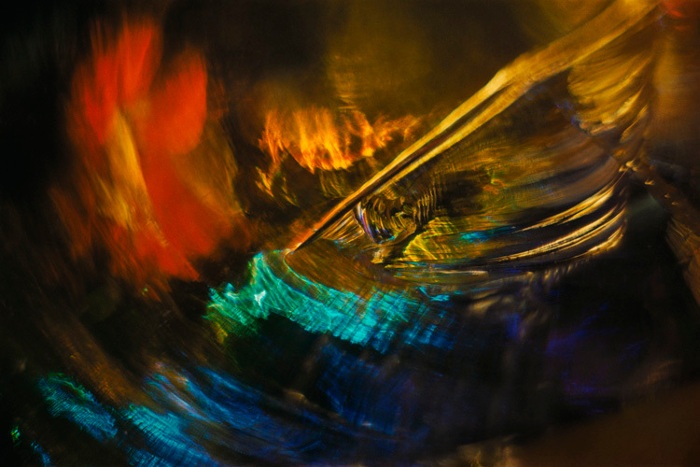 Photographing the Nude
Wynn Bullock also left a mark in the area of nude photography – his symbolic, enigmatic and mysterious nudes are placed in the environment in ways that evoked metaphorical significance, transcending the individual identity of the model. These nudes mirror Bullock's relationship with the world, expressing his perception of space, nature and human place within it.
"By using the nude, I stopped thinking in terms of objects. I was seeing things, instead, as dynamic events, unique in their own beings yet also related and existing together within a universal context of energy and change."
His most powerful and best-known nude images are collected in photobook titled Wynn Bullock: Photographing the Nude, first published in 1984. Besides 48 nude images that are covering Wynn's entire photographic career from the 1940s to the 1970s, this photobook contains the introduction by Barbara Bullock-Wilson, his daughter, and different material and commentaries from taped interviews, lecture notes, letters, notebook entries, and articles.
Considered as a master photographer, Wynn Bullock's work is included in more than 90 major museum collections internationally. Together with fellow artists such as Ansel Adams, Harry Callahan, Aaron Siskind and Frederick Sommer, he became part of the founding group of photographers whose archives established the Center for Creative Photography at the University of Arizona in 1975.
Wynn Bullock died on November 16, 1975, aged 73.