Xav a is self taught Spanish graffiti and tattoo artist. Little is known about this talented artist. Xav was born in Gijón (Asturias) and as far as he remembers he was passionate about painting and drawing. So, from an early age Xav became active in the world of graffiti – the year was 2005, when he gets a spray for the first time, as 14 years old boy. Xav does not have any formal art education so that makes his artworks even more worth admiring! The secret lies in his genuine passion and everyday hard work. His art is characterized by a realistic style – Xav is even trying to imitate certain photographic effects. At his 24, this artist already has several prizes in graffiti competitions in different parts of Spain.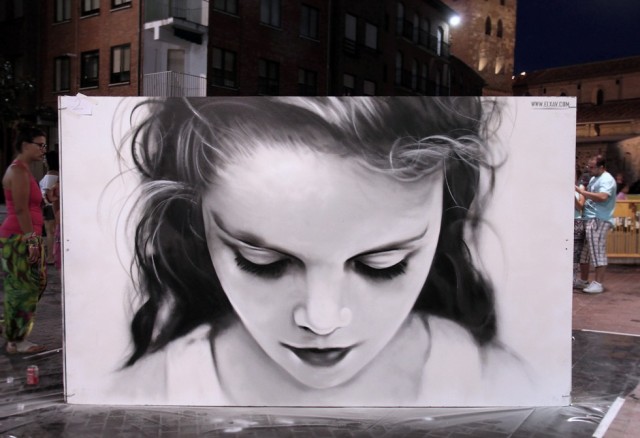 Xav and the World of Tattoo
Xav is also a professional mural decorator, to which must be added his role in the world of tattoo. After painting various impressive murals, winning street art contests and taking part in graffiti exhibitions, Xav gained interest for the world of tattoos. Xav participated in many tattoo conventions in Spain and nearby countries. The images he has painted on the walls – very realistic and striking portraits of people and animals – now can be seen on skin.
Xav lives in Spain.
All images © the artist