Yarrow Slaps is a San Francisco-based artist and musician, whose art is grounded on portraying icons of popular culture – rappers, basketball players and painters. Born and raised within a family of artists, Slaps studied City College of San Francisco, and began expressing himself first by music, and later through paintings and drawings.
Style and Process of Work
His name suits him well – yarrow root is an herb which grows in all conditions, known for healing wounds. Just like this plant, Yarrow tries to spread positive energy among people and show the best in them, through his dynamic music and appealing paintings. Mixing high and low culture, Yarrow's art depicts characteristic street aesthetic, making his style unique and unmistakable.
Although he uses photography as a starting point, his portraits are not about sole realistic representation of subject – rather, Yarrow's main idea is to capture inner self of portrayed icons. By leaving negative space and painting the background in single, monochromatic color, his figures are in the focus. By choosing the right color for the background space, Yarrow manages to set the mood and atmosphere for each of his pieces.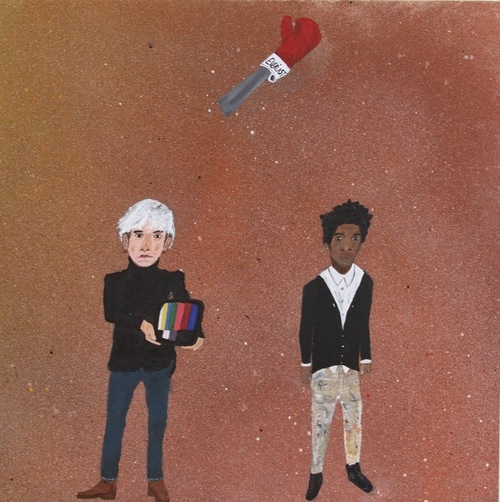 Popular Culture as an Influence
"As a person of color, I've found that the untrained eye will tend to compare a young black artist to Basquiat. Both Warhol and Basquiat raised the bar in so many ways" – Yarrow Slaps
His body of work include portraits of Andy Warhol, Jean-Michel Basquiat, Jimi Hendrix, Tupac, Jay Z and Spike Lee. Yarrow Slaps listed artists such as William Johnson, Basquiat, Pieter Bruegel, and Clare Rojas as important influences and sources of inspiration. At this point, Yarrow uses mainly acrylic paint as medium, and sometimes gouache, watercolors and spray-paint, working on surfaces of canvas, wood panels, and foam.
His art sometimes refers to political themes, questioning social and racial justice of American society – a theme that has been a main topic after several murder cases of black people by the hand of police officers.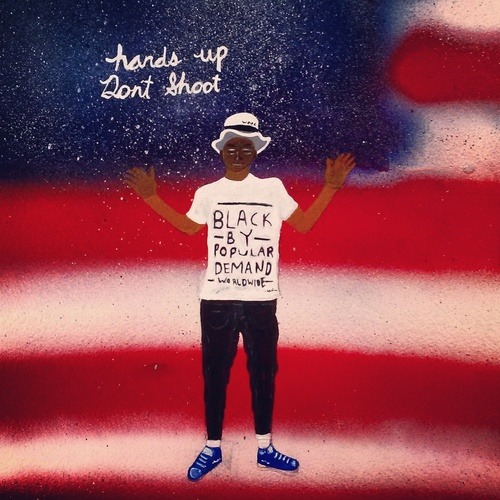 Music Career
Yarrow's interest in music began around grade four, when he witnessed a drive by shooting across the street. With this scene stuck in memory, he turned to music and writing rhymes – from random feelings to thoughts and opinions. As his relief vent, music enabled him to express his inner feelings of anger, fear, and injustice he experienced during his childhood and teenage years. His music works as an escape and offers relief, providing a chill space where the pressure retreats.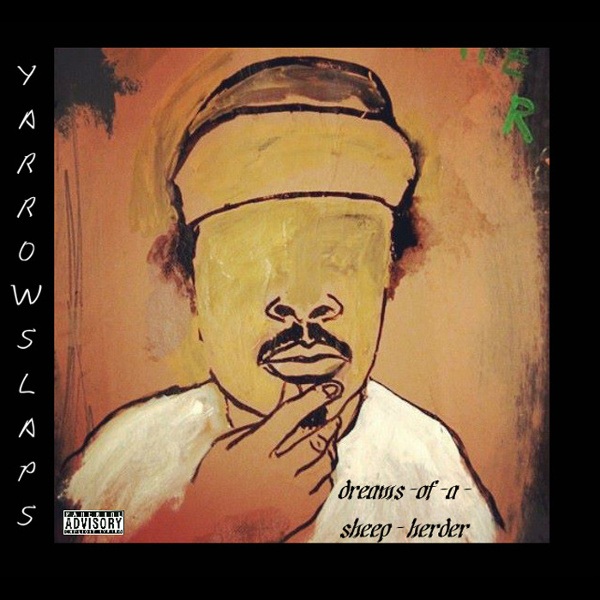 Challenging himself to always go ahead, Yarrow made many collaborations and mixtapes, such as his recent album featuring Mishka, titled Dreams of a Sheep Herder. In addition, he is a member of Go Gettas Crew, with whom he is releasing The Purple Tape Vol. 1. Interested in design and fashion, Slaps recently launched a clothing brand called SWIM.
Yarrow Slaps lives and works in San Francisco.