Yasmin Alt is a German contemporary artist known for her works that take the form of playful yet striking objects inspired by industrial, medieval and antique architecture. Her sculptures are reduced architectural models presented apart from their original contexts; the artist makes them stand alone, or places them in unfamiliar combinations with each other.
Art by Yasmin Alt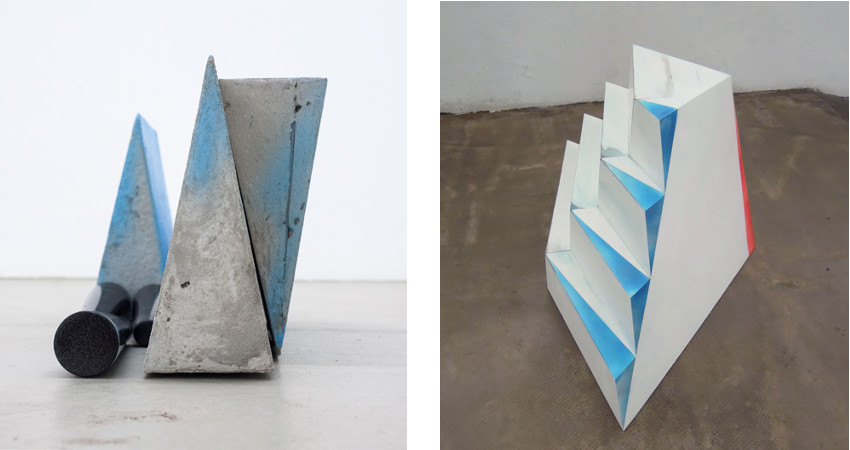 In the past several years, she began creating collage works, using her own photographs of landscapes as the starting point. Alt's collages follow her recognizable minimalistic, geometric style as they emerge from her paintings and sculptural works as if they're their integral parts. As a result of her discovery of collage, she started treating her objects in a similar way, alternating constructional and destructive actions.
Bringing the dawn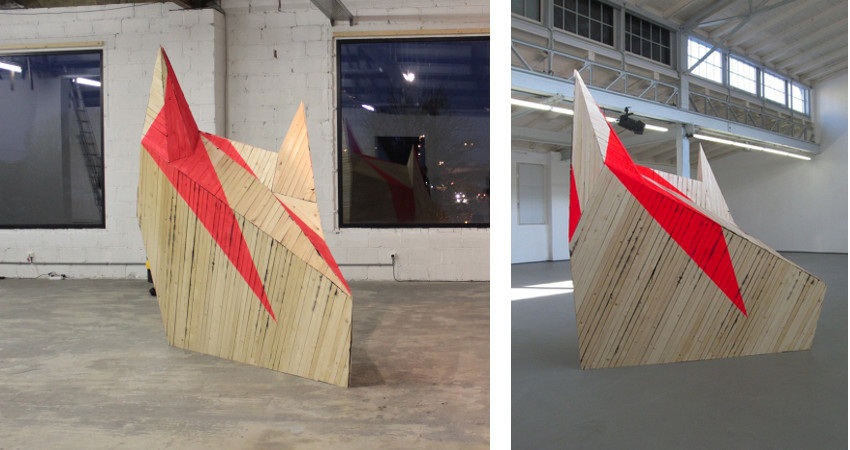 Born in Bad Schwalbach, a town northwest of Wiesbaden, Germany, in 1978, she earned her Bachelor of Science in Biology at the University of Southern California in LA. Although she was interested in art and architecture since an early age, it was during her studies that she decided to devote her time to art. She moved back to her native country to enroll the Academy of Fine Arts in Dresden, where she earned a BA in 2008 and a MA in 2010.
Polyvalenz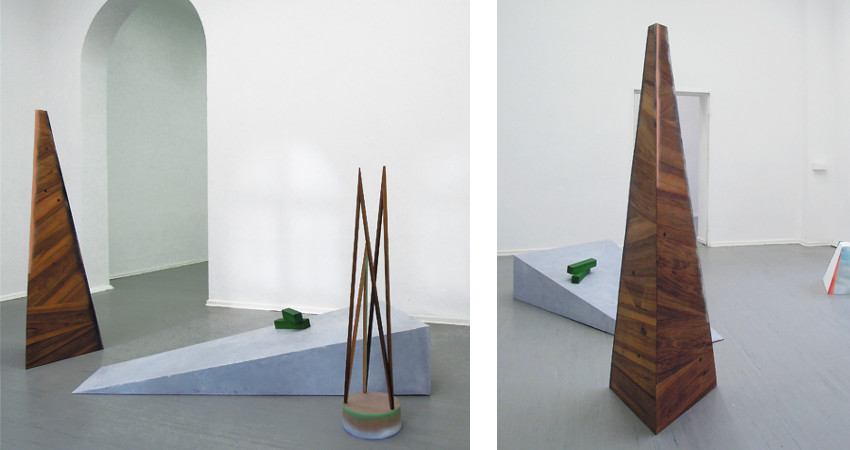 She has participated in many exhibitions at galleries throughout Germany and beyond like Rockelmann&, Berlin; Kunsthaus Dresden, Dresden; Emmanuel Post contemporary art, Berlin; Gallery of the Art Academy, Dresden; Galeri Nasional, Jakarta, Indonesia; Galerie Zanderkasten, Dresden, to name a few.
Her work is currently included in group show titled PAPER/WORK at Rockelmann& gallery in Berlin. The exhibition will be on view until January 23rd 2016.
She is represented by Rockelmann & gallery.
Dialog On Sight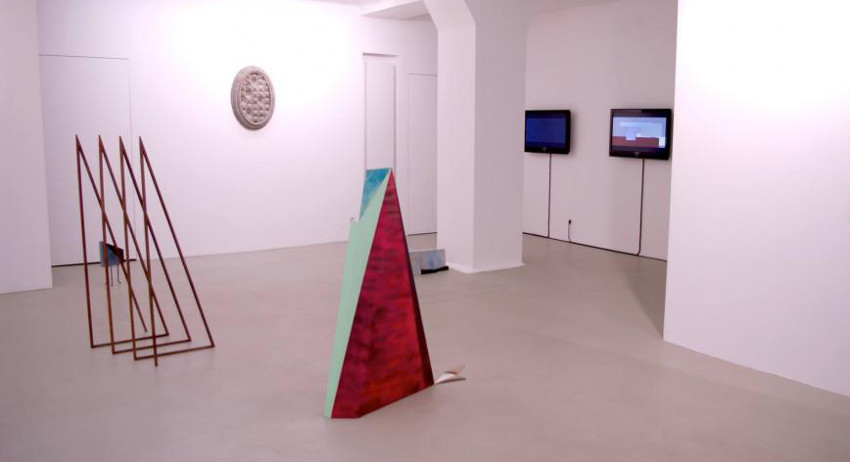 Yasmin Alt lives and works in Berlin, Germany.
Images courtesy © Yasmin Alt