Yazan Halwani is one of the youngest Lebanese contemporary artists, known for his distinctive graffiti, which incorporate Arabic calligraphy. At a young age, he showed interest in the underground hip hop culture, which brought him closer to the French hip hop scene, and urban art in general.
Calligraffiti
Yazan Halwani was born in 1993 in Beirut, Lebanon. He is known in the Middle East as one of the youngest graffiti artists – he started painting murals at the age of 14. Halwani's graffiti are easily recognizable, as he mixes Arabic graffiti style with Arabic calligraphy – a style called Calligraffiti, which is becoming increasingly widespread and popular. He first got in contact with calligraphy through a book he borrowed from his uncle. While getting familiar with the different styles, one particular, kufi, caught his attention, and he's been using various versions of it ever since.
In 2010, Halwani won the Bliss graffiti competition in Hamra. With his murals, Yazan is trying to preserve Arabic cultural heritage using the distinctive oriental features, such as geometric patterns, Arabic calligraphy and portraits.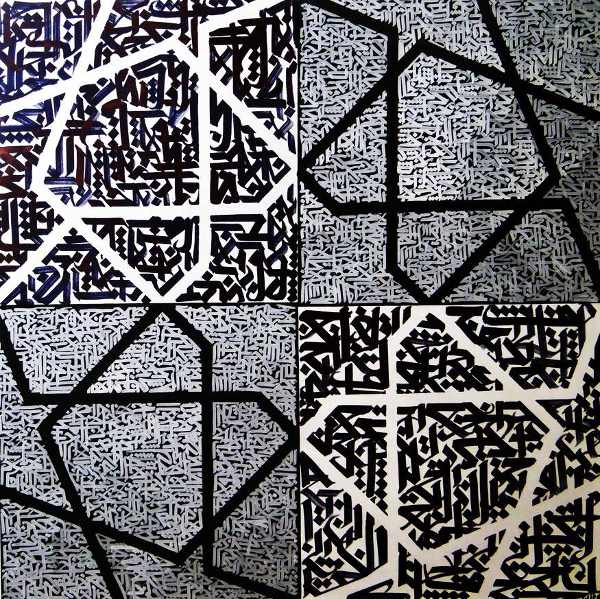 The process he uses is simple and yet effective: he uses stencils only to contour a portrait: for the right proportions, mouth, nose and eyes. Then he applies the spray-paint directly.
Social Activism
Even though he is young, Yazan Halwani is politically articulated and in a way, very socially active, which he continues to show through his pieces. Samir Kassir was a journalist who was murdered, and Halwani did a tribute mural of him – he painted a portrait of Kassir with his trademark calligraphy around it. He also incorporated Kassir's message into the mural, reading: "Desperation is not a fate".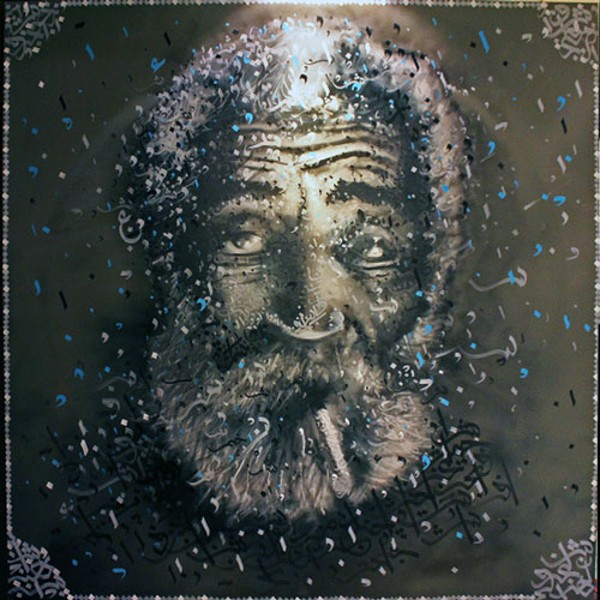 Ali Abdallah is a mural Halwani created, honoring a famous local legend, a homeless man, who was better known as "The legend of Bliss Street". Not long ago, Ali died, and Yazan dedicated the mural to him. The piece wasn't made only to honor Ali, but to draw attention to the problems that homeless people face every day. In that way, Halwani is urging the people of Beirut to make a difference. Many of his murals show portraits of Arab people and local legends.
Yazan Halwani lives and works in Beirut, where he also studies Computer Engineering at AUB.