Yassine Mekhnache, better known simply as Yaze, is a French self-taught artist, known for his large-scale portraits in which he tries to capture memory.
Yaze was born in Lyon, France in 1979. Starting out as a graffiti writer, he moved to more traditional kind of art, working on paintings with more conventional materials. Yassine is famous for his large paintings, where he manages to perfectly combine traditional craft materials, like paper with cloth or wood, and Moroccan decoration. He also incorporates markers, which are conventionally used for graffiti.
Yaze paints his personal and family memory.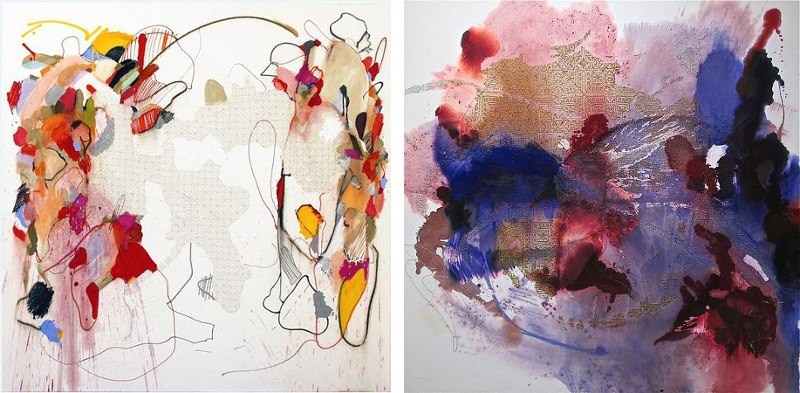 The main subject of Yaze's paintings is memory, which he sees as a physically experienced mental category, rather than something written in history. When it comes to his technique, he again fuses the elements of street art and traditional art, like scribing and dripping. In his large-scale portraits, Yassine juxtaposes a plan and an existence. He enriches them by using the violent red, orange and ochre. He also beautifully incorporates the white color with black lines.
The Conference of the Birds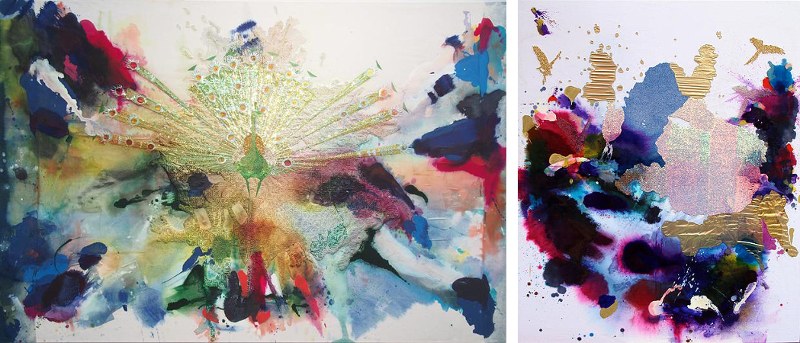 Yaze has been exhibiting all over the world, primarily in Europe, Africa and Asia. He has also participated in numerous art fairs. Some of his more notable group shows include a 2010 C1TY, 18 Gallery – Magda Danysz from Shanghai, and bYrdS, a show held at the Galerie Joseph, France in 2012. Apart from the group shows, Mekhnache has also had one-man exhibitions as well, most notable are a 2008 exhibition titled In Motion, organized by the Louise Alexander Gallery from Porto Cervo, Italy, «WANDERING» organized by the Catherine Ahnell Gallery in 2013 (one of the galleries that represent Yaze), and The Conference of the Birds, the 2015 exhibition presented by the David Bloch Gallery from Marrakech, Morocco. Mekhnache is represented by the Hang-Up Gallery in London, and the David Bloch Gallery.
Yaze resides and creates in Paris, France.
Featured image courtesy of the David Bloch Gallery.
All artworks are copyright of Yassine Yaze Mekhnache.