All people smile in the same language. Rich or poor, young or old, urban or suburban, men or women, weak or strong, they all express their happiness and joy the same way. Every single smiling face looks much more appealing and beautiful than sad, angry, confused, frightened or surprised face. This can be best seen in the works by Indonesian artist Yogi Setyawan who believes that smile is the main component in a life full of laughter, happiness and joy. Therefore, he creates amazing paintings that capture the suburban life with a touch of humor expressed in bright colors and huge smile of his subjects.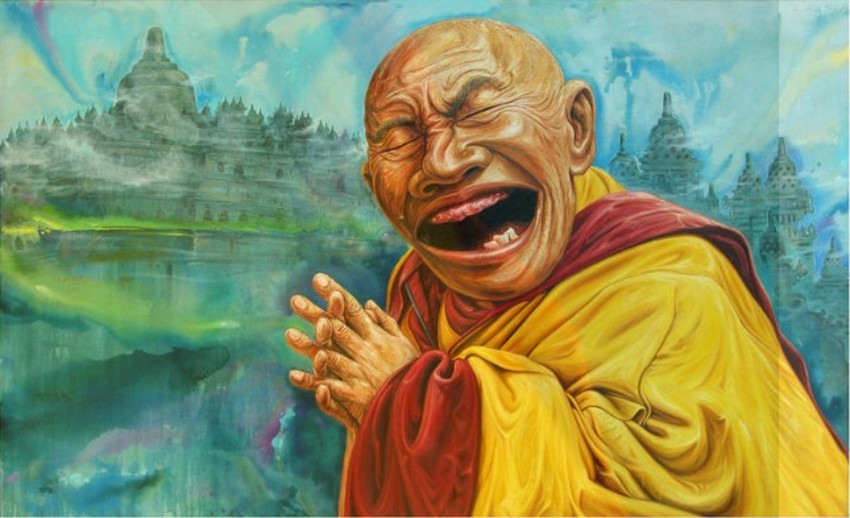 Widayat's Mentorship
Born in 1974 in Magelang, Indonesia, Yogi Setyawan graduated from the Indonesian Institute of the Arts, Yogyakarta (ISI JOGJA) in 2004. During his studies, he learned under the tutelage of renowned Indonesian artist Widayat known for his magical-decorative paintings inspired by primitive art. Widayat devoted most of his life to teaching art at ISI JOGJA and way that he taught greatly influenced young Setyawan. Thanks to Widayat's mentorship, the artist flourished and developed his own inimitable style with truly exceptional technical abilities.
Yogi Setyawan developed his own inimitable style with truly exceptional technical abilities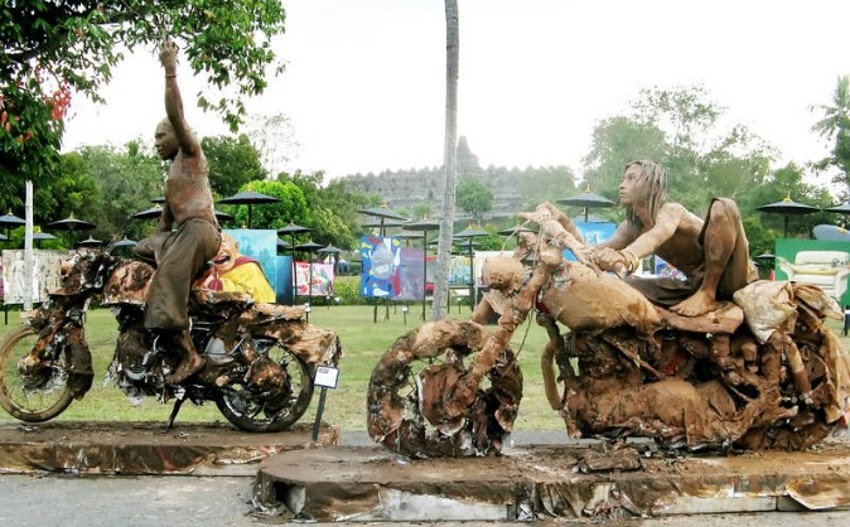 Yogi Setyawan's Smiling Subjects
Over the years, Yogi Setyawan has created his own universe inhabited by the subjects that nearly always feature wide and jubilant smiles. In times when the whole world and everything in it is speeding up, his art reminds us that over-analyzing and over-thinking of a specific issue will not change things. He believes that instead, it is best to approach things with a smile and a happy heart. Setyawan's most famous series is entitled Grandfather and it is actually inspired by Singodimedjo, the artist's grandfather who is depicted as a man who brings joy and happiness wherever he goes. Around the Borobudur is also his famous series inspired by the artist's growing up near the famous Buddhist temple, dating from the 8th and 9th centuries.
Many of his paintings depict Singodimedjo, the artist's grandfather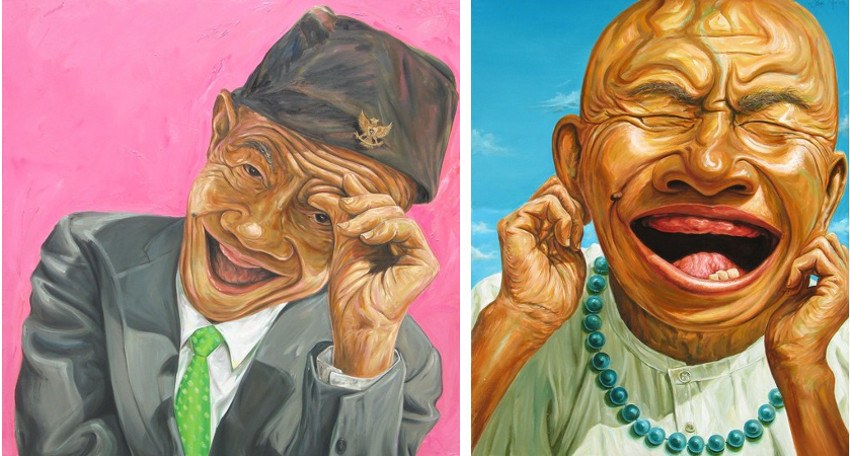 The Power of a Smile
Smile is a powerful thing that can make the world better and happier place – it can change our mood, feelings and even actions. It can make someone's day and break down barriers. Although sometimes we forget about the power of our smile, Setyawan's paintings are there to remind us that smile is always a smart thing to do! To date, Yogi Setyawan's work has been included in more than 30 group exhibitions at such places as Galerie Krisstel Martin, Singapore; National Museum, Yogyakarta; Deddy Kusuma Gallery; Jakarta; and Langgeng Gallery, Magelang, among others. Some of his solo shows were on display at National Library Singapore; Katamsi Gallery, Yogyakarta; and 678 Gallery, Jakarta.
Featured image: Yogi Setyawan - Kenikmatan Tiada Tara (Feelin Fine) - detail
All images copyright of the artist