Yosi Messiah is an Australian artist born in Israel in 1964. He migrated to Australia in 1987. Known as a successful abstract painter, Messiah began exploring the figurative style of painting in 2010.
As a child, Yosi wanted to become an animator, so he spent his time drawing cartoon characters. The artist was the owner of a successful jewelry business, however, propelled by his creative curiosity, he enrolled at Charlie Shed's School in 1996, where he studied painting. After that, in 1997, Yosi studied life drawing at the Julian Ashton Art School in Sydney. He has worked as an artist ever since. After painting abstract art for 16 years, Yosi changed the direction and started creating quirky and edgy figurative works.
Mixed media on canvas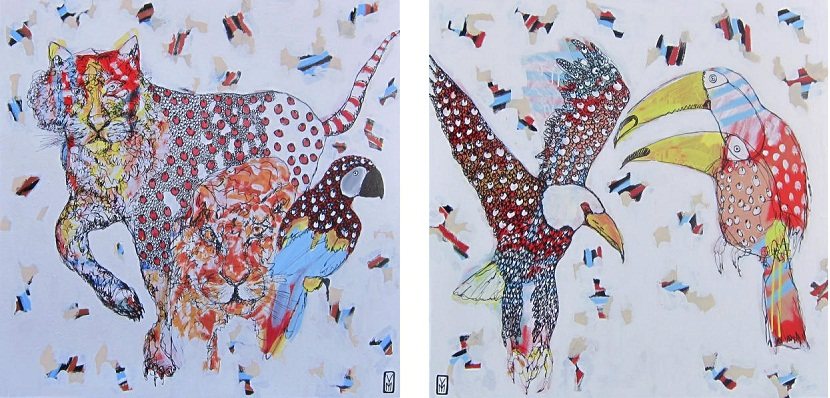 He was a finalist in many art prizes, such as Paddington Art Prize in 2008 and 2015, Mosman Art Prize in 2010 and 2012, and Waverley Art Prize in 2009. The first solo exhibition where he presented his figurative works was the show titled Sensual Season, at Art2Muse Gallery in Sydney's Double Bay in 2014.
Messiah's work is featured in numerous collections, such as Ian Thorpe, Intercontinental Hotels, Craig Ruddy, Raptis Group RLD, St Vincent Hospital Darlinghurst and Marriott Hotels.
Mixed media and varnish on canvas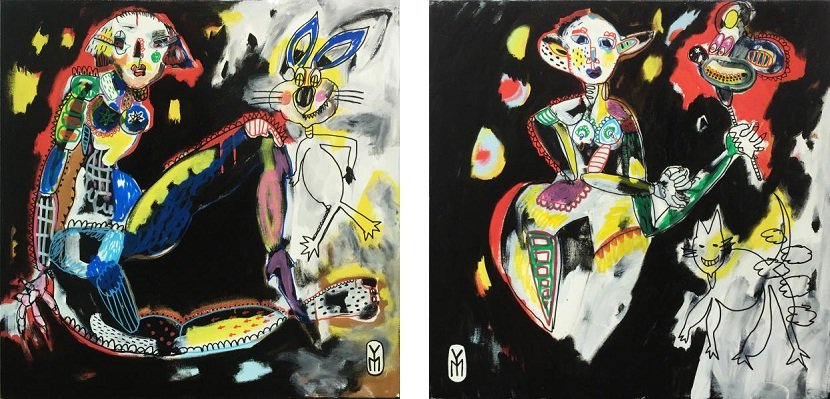 He is represented by 19 Karen Contemporary Artspace in Gold Coast, Australia.
Yosi Messiah lives and works in Sydney, Australia.
All images courtesy of the artist and 19 Karen Contemporary Artspace