Young Chun is an America-based Korean artist, best known for his paintings which depict beautiful and mesmerizing portraits of women with romantic looks in their eyes.
Background and Breakthrough
Young Chun was born in Seoul, Korea in 1977 to religious parents. His father was a minister and Chun grew up in a home near the church where his father worked. This exposure to faith had a tremendous effect on Chun's art, an effect which surfaced later in his life. An imaginative kid, he spent his childhood playing with his imaginary friends in the chapel. It proved to be a significant element of his artistic development, as "the chapel" became a place where Chun stored all his ideas and artistic thoughts; a place where he developed and constructed his works, his first "studio".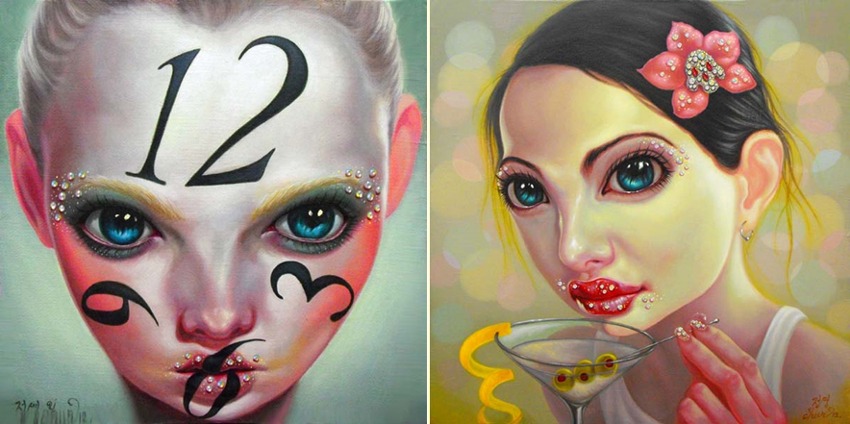 After moving to the United States with his parents, Chun decided to further work on and develop his talent. In 2000, he obtained his B.F.A. degree at the Art Center College of Design in Pasadena, California. His talent was recognized and he started partaking in group exhibitions all over Los Angeles. His debut solo exhibition "Lunacy" came in 2007 at Thinkspace Gallery in Culver City.
Looking for Substance and Meaning
The years that followed were the period of Chun's career when he temporarily stopped painting. However, he didn't leave his "chapel studio" altogether. He started working in healthcare, in different hospitals. That was the time when he was searching for depth in his art, wanting to give it meaning. Challenged by life and death situations, Chun gained experience and broadened his perspective on life. The experience had a major impact on his career and his art in general. In 2011, Chun completely dedicated himself to art.
Influences
Chun's art is a mixture of fiction and truth, or as he stated, "a fabrication of reality". He draws from real, everyday people he encounters, from strangers and situations happening around him. As for the fiction part, Chun tends to create stories associated with all of these things – he imagines their lives, their feats and defeats, their happiness and sorrow. His work is also influenced by culture, music and memories. Chun manages to bring all these elements to life in his paintings. Not only does he understand the significance of beauty that surrounds us, but he also highlights the importance of stopping to think about how others perceive the world. And he manages to successfully convey all these complex feelings to his audience.
Although Chun admires and respects many different artists, such as PURE EVIL, Martin Whatson, Fin DAC, Morten Andersen, PEETA, Max Neutra and Tom French, he once said that he would never collaborate with any. He views the process of creating art as very personal and intimate experience.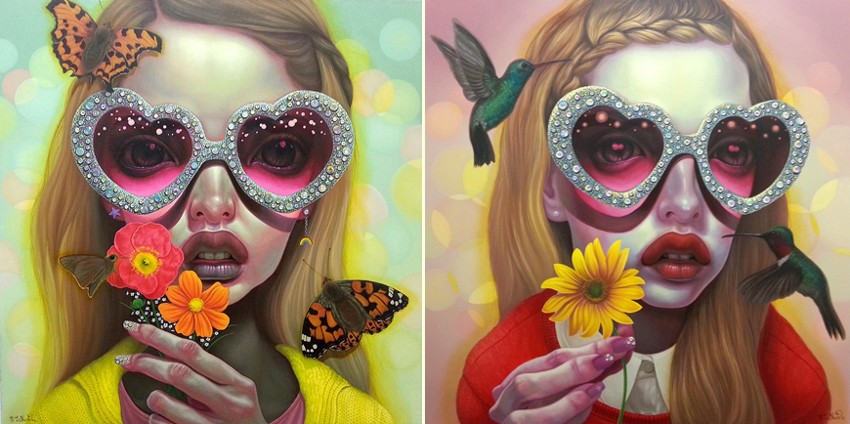 Chun has mostly exhibited in California, but he also had a few shows in other parts of the US, and in Germany. He is represented by C.A.V.E. Gallery in Venice, California. His latest exhibition Bloom, organized by this gallery, features intricate portraits of his muses, wearing brilliant sunglasses.
Young Chun currently resides and works in Orange County, California.