Emmanuel Jarus is a Canadian-born artist and muralist inspired by the visual human experience. His work reimagines how art can exist in public spaces. For the past 8 years, Jarus has been working with communities across Canada and around the globe to produce large-scale portraits and figures among other images on wall surfaces. They can be found within major cities as well as across rural settings. He has had notable international recognition as a contemporary muralist and figurative painter.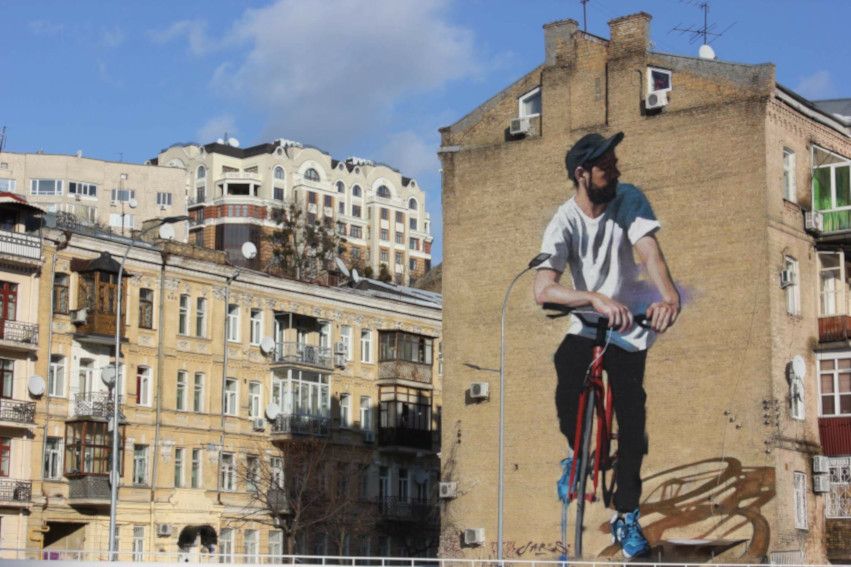 He studied briefly at the Academy of Realist Art in Toronto but attributes his knowledge of art to various influences including his grandmother, inspiration from graffiti, and resources found on the internet. The narrative Jarus depicts in his approach communicates a story of individual spirit relevant to the metabolism of that particular neighborhood.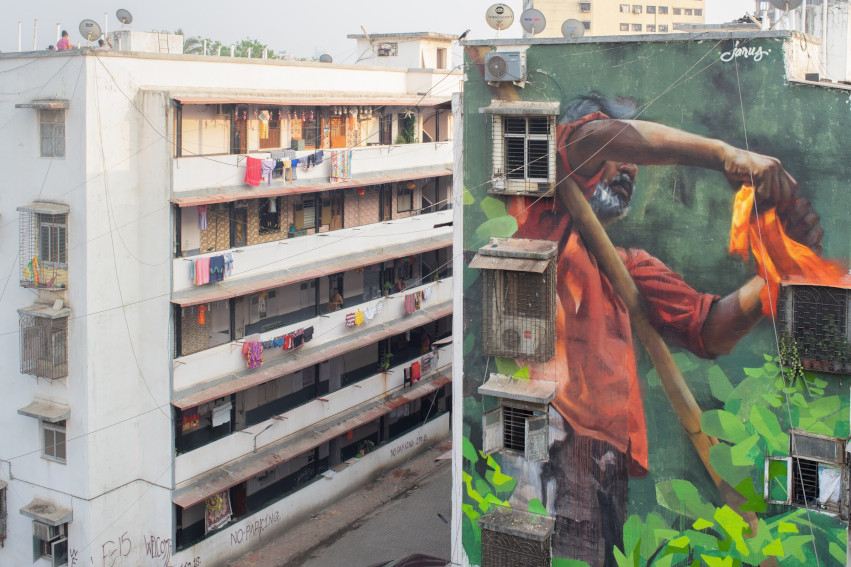 A combination of acrylic, latex and aerosol paint is used to create representations of the people he's inspired by along his travels. He enjoys painting in public space so that he can understand its context and express it through his work.
Young Jarus lives and works in Toronto, Canada.
Featured image: Young Jarus - Image via artist's Facebook profile
All other images courtesy of the artist