A theme old as the painting itself – even the ancient Greek painters have been obsessed with mimetic qualities of their art. In the contest between Zeuxis and Parrhasius regarding who is the greater artist Zeuxis's grapes were so masterfully painted that the birds started picking it up. But it was Parrhasius to win the competition in the end since he managed to deceive Zeuxis that his painting was concealed behind a curtain – the curtain that was the painted illusion. Today, in contemporary art Yrjo Edelmann's oil paintings of poorly wrapped blue or green packages and parcels create a perfectly crafted illusion. He manages to deceive the eye with these three-dimensional pictures that have a hauntingly vivid presence. Edelmann is the best known Swedish artist abroad, a master of optical illusion in the manner of hyperrealism who creates mysterious and ambiguous art.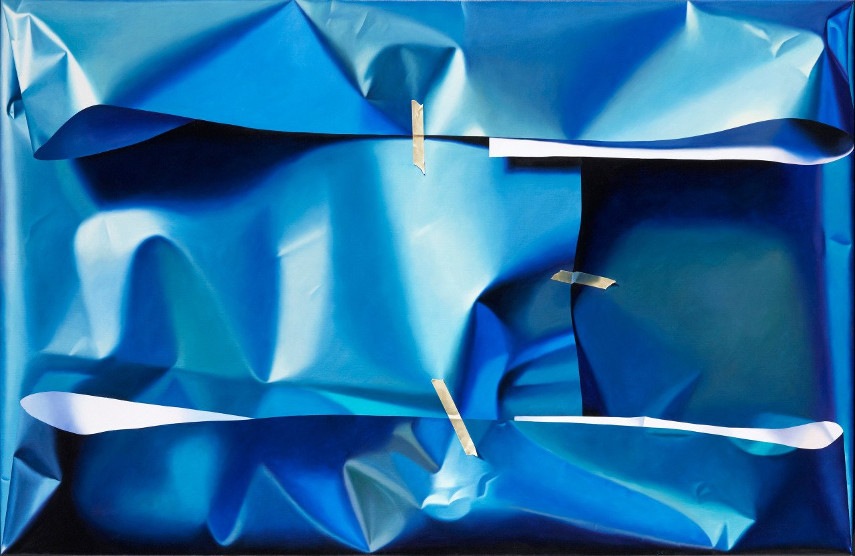 The Career of Yrjö Edelmann
Yrjö Edelmann was born in Finland in 1941. In 1951 he moved to Sweden where he studied freehand drawing at the University College of Arts in Stockholm. Firstly, he started as a comic book illustrator and worked with publishers as Åhlén & Åkerlund in Stockholm – he even did covers for James Bond novels – until he started being interested in Surrealism in 1973. Since 1976 his work has been displayed continuously in galleries worldwide. International breakthrough that raised Edelmann in the line with artists like Andy Warhol and Keith Haring was in 1993 when he participated in the famous Absolut Vodka advertising campaign. He covered the vodka in silk paper and then painted the wrapped bottle. After that, Edelmann did a painting of a wrapped-up McLaren and a racing car for Felipe Massa, in the same manner. The artist died in 2016 at 75 years.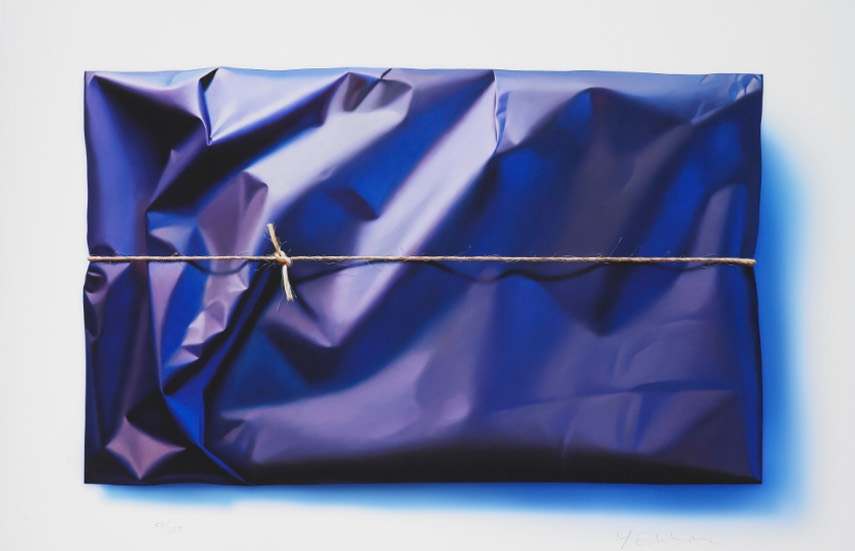 Colorfull Hyperrealism
He was originally inspired by French Surrealism and artists like Rene Magritte, Giorgio de Chirico and Marcel Duchamp, whose main preoccupations were the trompe l'oeil character of the perception itself. But Edelmann took those principles to a funnier and lighter level. Bright and sensual colored package is contrasted to the crude twine and ordinary brown tape, but the subtle reflections of light and shade reflect Edelmann's exquisite technique. In that way, he produces a sense of mystery while, at the same time, he highlights the surface and form, making a trompe l'oeil that with an ironic playfulness questions the limits of perception. The colors that he most often uses for the packages are green, blue, violet and yellow. And it was by accident that Yrjö Edelmann got to the idea of using crinkled paper in his work. Thinking about how to paint a cloud that he saw outside of his studio and to avoid an ordinary landscape painting, he cut the form of a cloud and then painted it.
Oil paintings or photographs - and what is the catch?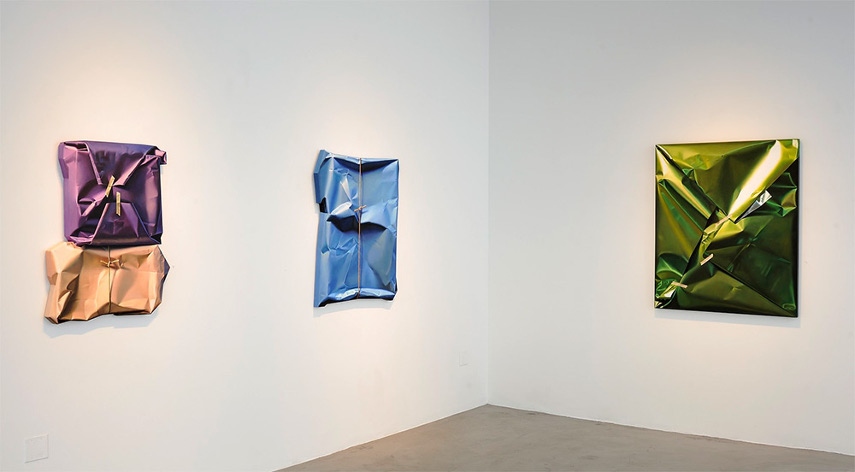 Fool the Observer
Creating photorealistic oil paintings of badly wrapped parcels and gifts that can very easily be mistaken for photographs, Yrjö Edelmann is offering humorous and inspiring gifts to spectators in a gallery – are they illusions of gifts, empty packages or mysterious objects of our own desires? He insisted that he hadn't imagined anything inside while painting. And as he said, it's for us to decide; his biggest reward was to fool the observer. In his own words: My paintings are like the photos – only better.
Yrjö Edelmann lived and worked in Sweeden.
Featured image: Yrjö Edelmann portrait photo via thisiscolossal.com
All images used for illustrative purposes only