Yuichiro Moriyama is a Japanese painter who pays attention to small pleasures and discrete emotions of everyday life. His paintings and drawings portray a romantic side of reality, a parallel universe which is a mysterious yet beautiful mirror reflection of our regular world. It is not easy to categorize his work – it is neither conceptual nor decorative. Admittedly, it retains a certain simplicity, a natural elegance favored by the artist.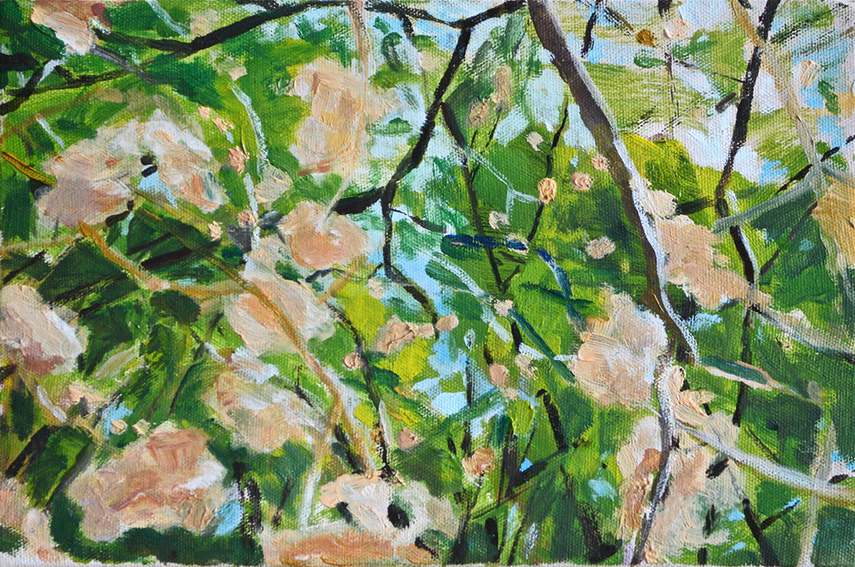 Moving from Japan to France
Yuichiro Moriyama was born in Kumamoto, Japan in the mid-80s. After the initial training in Japan at the Tokyo University of Fine Arts, Moriyama came to Paris to complete his education, first in 2006-2007 at the School of Plastic Arts, then from 2007 to 2012 at the Ecole Nationale Superieure des Beaux-Arts in Paris aka ENSBA. After he has completed the art program at ENSBA, he stayed there for a year, assisting the workshop of Jean-Michel Alberola, a French painter who explores the borders of figuration, abstraction, and conceptualism.
After the initial training in Japan, Moriyama came to Paris to complete his education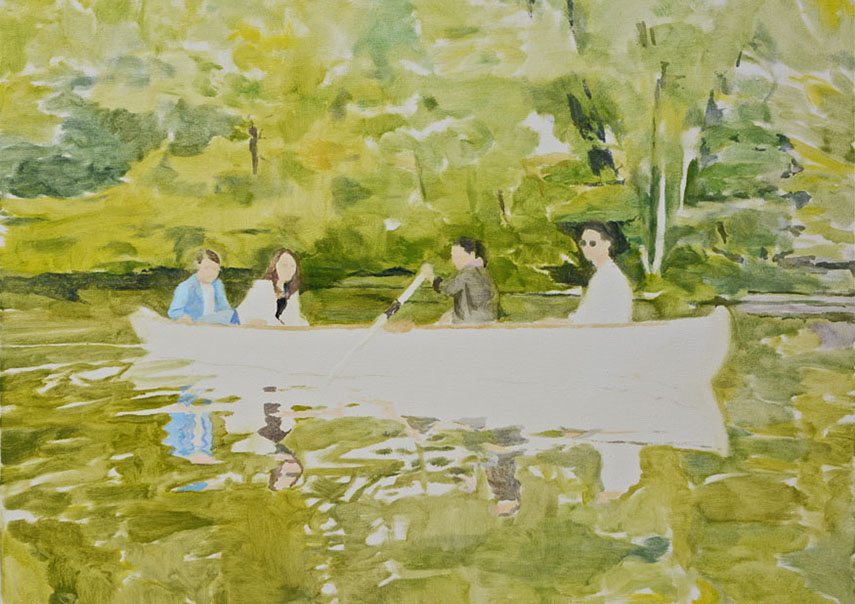 Focusing on Fragility
Yuichiro Moriyama creates his pieces indirectly – he uses photography in order to create the basic frame and compositions of his work, then he reconstructs these photographs and converts them into paintings. This transformation from photography to painting creates an overall improvement in the atmosphere of the specific scene, according to Moriyama. This improvement is beautifying the world in the sense that it represents only the most poetic scenes of the daily routine. When it comes to the technical aspect of his pieces, Moriyama's imagery emphasizes the play of reflections found on mirrors or windows, which creates a very positive, idyllic atmosphere. The background of Moriyama's paintings is as important as the objects in the foreground and his approach focuses on lightness, transparency and fragility of landscapes and people.
Moriyama's approach focuses on lightness, transparency and fragility of landscapes and people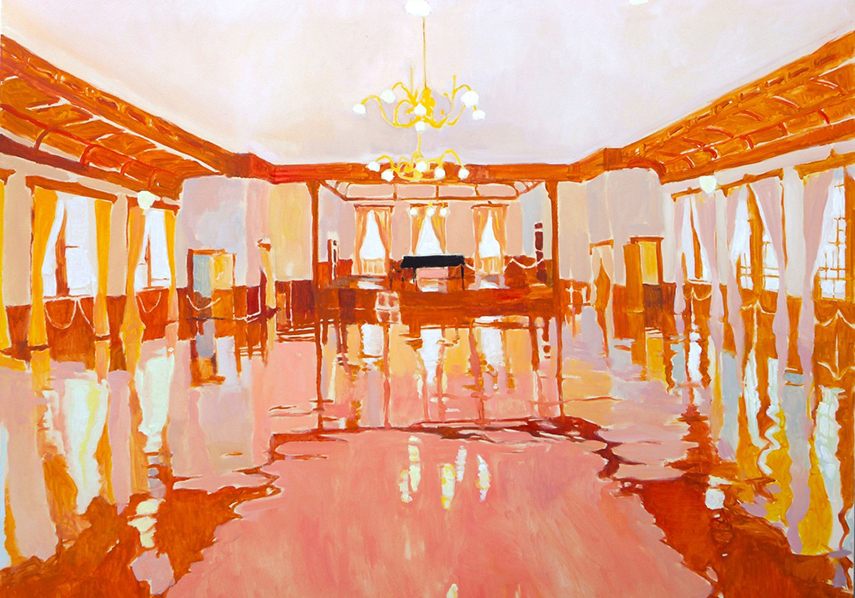 Colors Running into Each Other
Moriyama's work has been featured in more than 15 solo and group shows in Japan and France. He is a very active artist who has been participating in the art scenes of Japan and France since 2002. Currently, he's working on a new series of paintings, which is focusing on the forms found in landscapes, architecture and skies. Since paintings include more romanticism than reality, they seduce us and dominate the real world. One color runs into another one, just as if the two universes were blending. And this is the phenomenon that I paint, replied Moriyama when asked about his main ideas and sources of inspiration.
The artist is represented by Green Flowers Art.
Yuichiro Moriyama lives and works in Paris, France.
Featured image: Yuichiro Moriyama - Femmes Lisant, 2015
All images courtesy of the artist.