Yulia Kovanova is a Russian artist, Artistic Director of the Edinburgh Short Film Festival and member of Black Cube Collective, platform for the development and support of emerging artists. She was born in Siberia, in the far east of Russia. Kovanova is known for her works, blending painting, printmaking and installations, which explore the complex relationship between nature and humans.
The artist's interest in art started when she was a child. Living on the shores of Lake Baikal and near the Taiga forest, Siberia's stunning nature inspired her to appreciate and observe her natural environment. At the same time, rich culture of the region where European influences interweave with Asian, influenced her to travel and learn more about other cultures and human kind. Kovanova draws inspiration from landscape, her surroundings and Japanese aesthetics, such as shadows and silhouettes.
Acrylics on canvas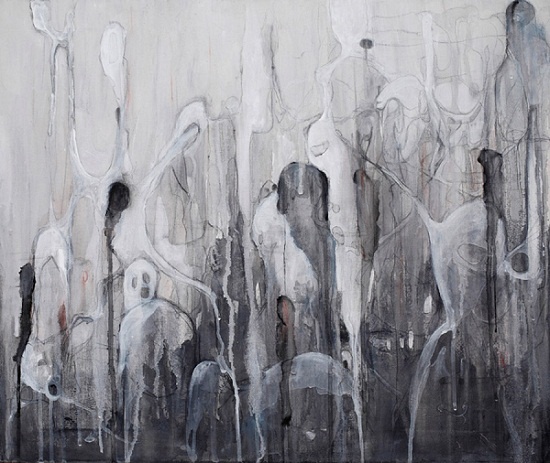 In her art, Yulia engages in a dialogue with nature and human contribution, and investigates the constantly shifting relationship between the two. She looks for a way to break through human-made barriers and isolation, searching for the essence.
Kovanova studied art, linguistics and cultural studies in her home country and later moved to Scotland, where she attended Edinburgh College of Art, University of Edinburgh, and earned her Master of Fine Arts in Art, Space and Nature.
Mixed media on card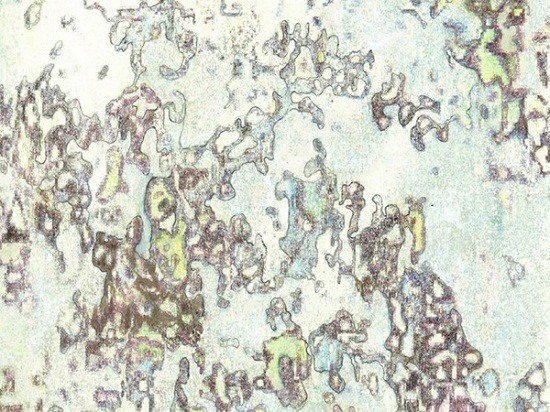 The artist's works have been exhibited at galleries and venues in Edinburgh, such as Black Cube Collective Annual Exhibition which took place at Whitespace gallery, part of Gayfield Creative Spaces, Old Ambulance Depot, EDS Gallery and Arusha Gallery.
She is represented by Arusha Gallery in Edinburgh, United Kingdom.
Yulia Kovanova lives and works in Edinburgh, United Kingdom.
All images copyright © the artist