YZ (correctly pronounced as eyes) is a pseudonym of a French street artist Yseult Digan known for her unique version of urban art that is absolutely full of raw emotions. Her art focuses on the problems that we face in the context of the modern metropolises that are able to eat on our humanities despite the fact they seemingly keep us together and connected. Although she employs a vast number of techniques in her projects, Yseult Digan is best known as a poster artist who creates her works on craft paper and puts them up on urban walls. These posters are usually very short-lived - a feature which puts an emphasis on the fast pace of urban lifestyle and the swift changes it brings.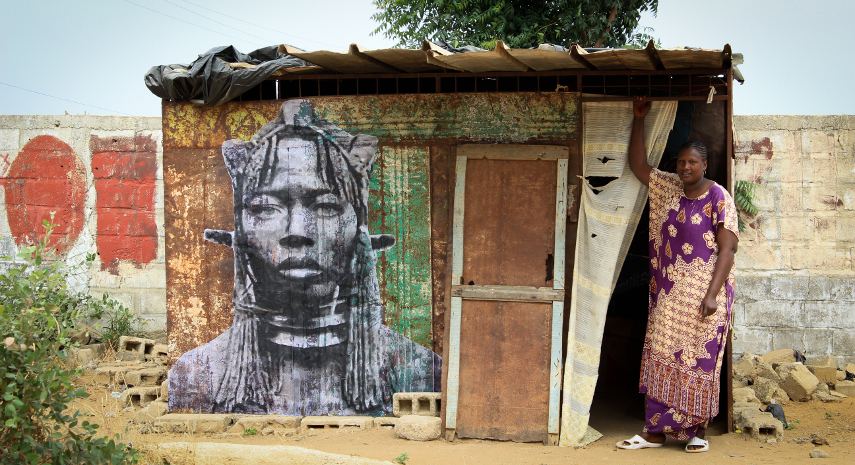 History of Yseult Digan
Yseult Digan was born in 1975 in Chateauroux, France. She grew up in a small pottery village in the center of France, surrounded by a forest. Both of her parents were ceramist and sculptors, so Yseult grew up modeling clay in her mother's studio, creating little pots and small houses. This is what was given to the young Digan as an example of exceptional living: creating. She was also very much inspired by music and therefore started a sound qualification, after which Digan did her first documentaries, learning the arts of the camera and directing. Right off the bat, YZ wanted to portray people's lives. When she arrived in Paris in 2000, Yseult Digan started painting in the street with a friend experiencing different urban technics like spray paint, brushwork and stencils. She soon became enchanted by the works of Ernest Pignon-Ernest. In 2003, YZ did her first big street art project titled as Open Your Eyes.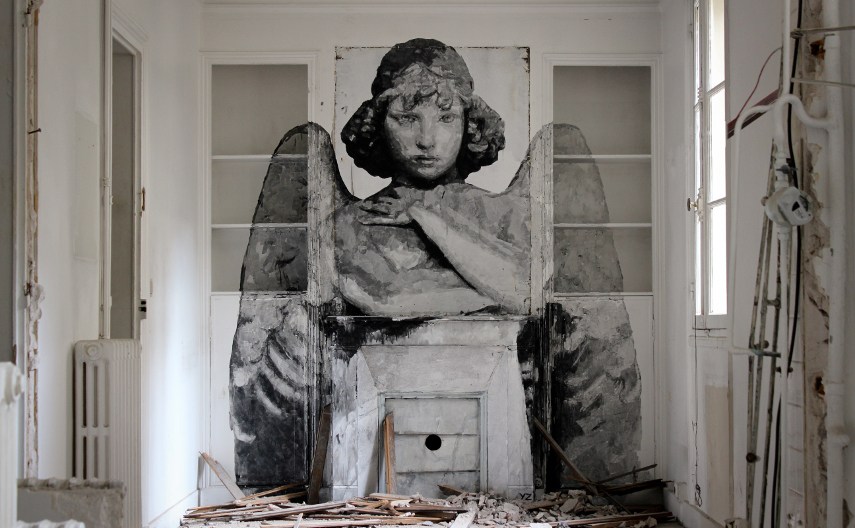 YZ's Street Technique
When making her posters, Yseult Digan uses Indian ink painted on silk paper, often relying on natural brown paint. Furthermore, this author also uses materials found on the streets, picking up metal, wood, zinc, slate, brick and some recycling materials before applying them to her pieces. For that reason, many state that Digan's methods are as close to sculpting as a street technique can get. YZ thinks that the texture, the color and the subject matter are what makes her work unique, as well as the fact everything she creates is underlined by a note of fragility and poetry. The prevalent theme in her works is the role and figure of a woman, freed from modern-day stereotypes, as shown in her Women from Another Century project, for example. This is a series of portraits of both famous and regular women from the past, for which YZ drew inspiration from the 1920s photograph style. Yseult continued this ode to female power with Amazone, a series of posters dedicated to Senegalese warriors that were trained to fight the French in the First Franco-Dahomean War.
Because she frequently uses found materials in her artsitic manner of urban posters, many state that the work of YZ is as close a street practice can get to sculpting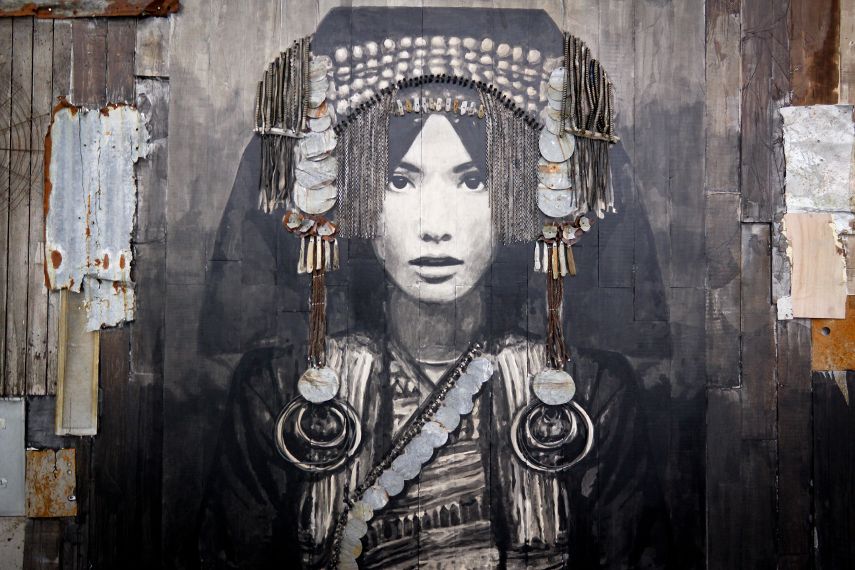 Why YZ and Her Urban Art Function so Well
Yseult Digan's artworks have become parts of exhibitions at the Grand Palais and Fondation Cartier in Paris, and she has been made an artist resident at Centre Pompidou as part of project In-Situ. These successes, which will undoubtedly be followed by even more accomplishments, are a result of the fact every project YZ works on is strongly related to her personal identity research, making her art as honest and open as possible. Furthermore, this intimate note allows her to get the absolute most out of her work, a feature that will unquestionably serve YZ very well in the long run.
This artist is represented by Magda Danysz Gallery - Shanghai and Magda Danysz Paris.
Yseult Digan YZ lives and works Paris, France.
Featured image: YZ - Photo of the artist - Image courtesy of Yseult Digan
All images courtesy of the artist.