Zabou is a French street artist living in London known for her large-scale realistic portraits. Her artistic adventure began in 2012 when she moved to London to pursue her studies. Impressed with the local street art and graffiti scene, Zabou found inspiration and decided to give spray painting a try. The rest is history!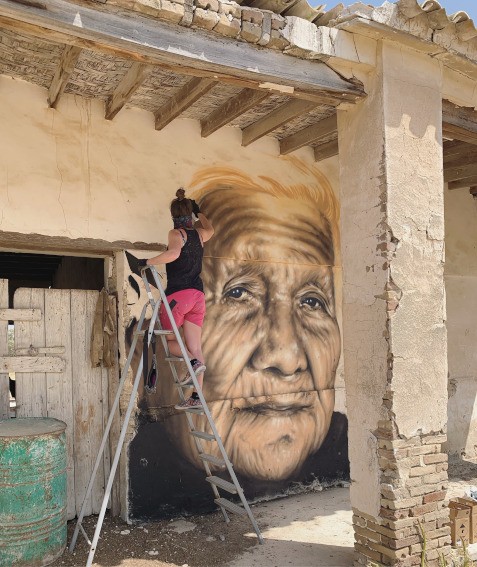 Zabou's style
The French creative rapidly developed her distinguished imagery, created using mostly freehand spray painting. Her life-like murals revolve around black and white realistic portraits and focus on the expressions and emotions of her subjects. Known for her brilliant skills of storytelling through art, Zabou also likes to create murals that play and interact with their spatial surroundings.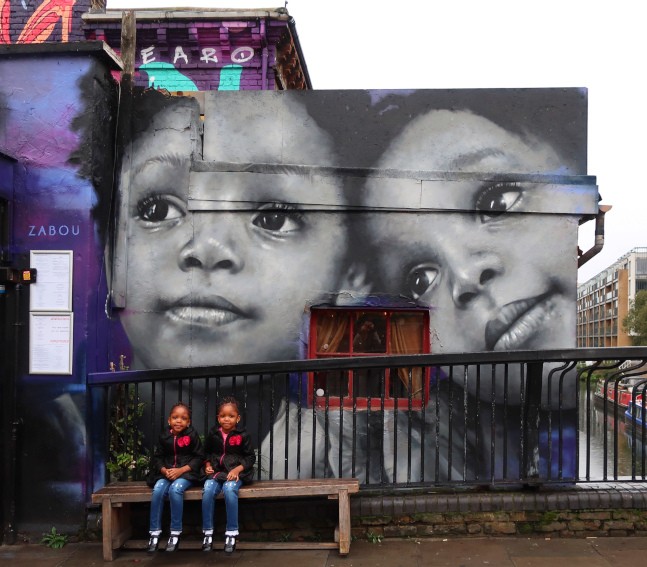 In 2019, Zabou painted her largest mural to date: 40m on 12m. The piece, titled Non Mollare Mai (Never Give Up), celebrating young people and sports, took 9 days of work and is located in Cerignola, Italy.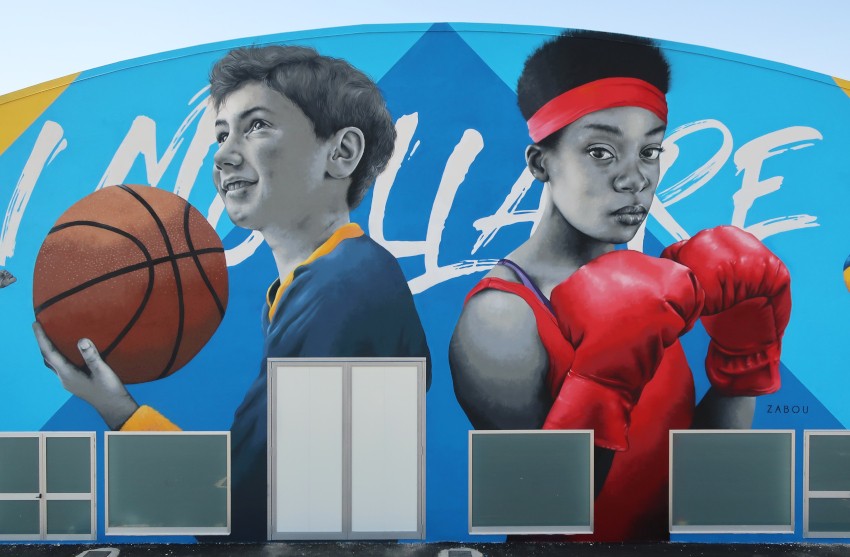 A palette of themes
Zabou takes her inspiration from the people, history and social context of where she paints. Each of her murals is different and unique, tailor-made for the wall. She paints portraits of both anonymous and famous persons and has a variety of subjects from any gender, age or nationality. The themes she explores often comment on our contemporary society, whereas it is about art, love, nature or simply us: humans.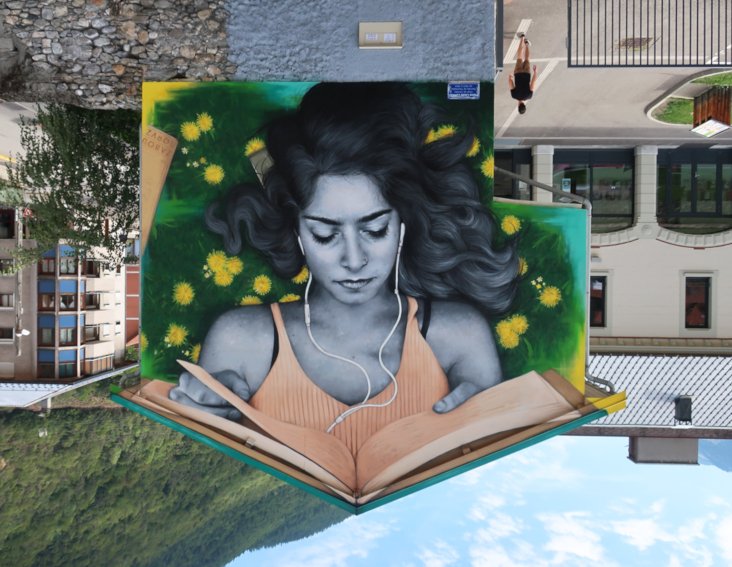 Around the world
Since 2012, Zabou has made quite a name for herself. She has participated in many art projects and festivals around the world, from Indonesia to Cyprus, the USA, Italy, France, and Colombia among others. She believes that public art can connect communities together and enable people to have a direct impact on their environment.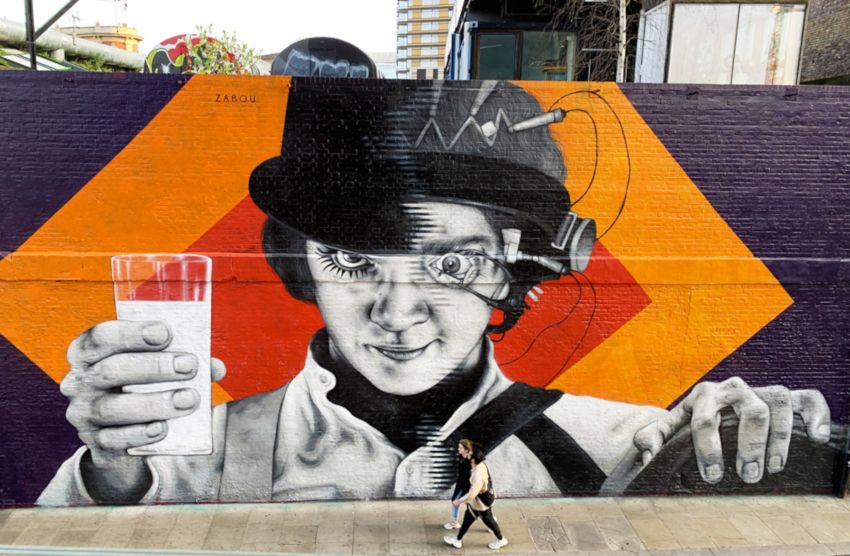 Beyond her travels, Zabou has also been invited to speak at a TedX conference (2004, TedX Limassol) and her works have featured in many books and specialized magazines. In November 2020, Saatchi Gallery in London will host her first solo show.
Zabou lives and works in London, UK.
Featured image: Zabou – studio portrait. Photo credits Ignacio Irisarri
All images and text courtesy of Zabou