Self-proclaiming her activities as those of a visual activist, Zanele Muholi is a photographer whose body of work examines the lives of black lesbian and gay identities within the borders of contemporary South Africa. Logically, the main focal points of her art are pieces of portraiture, crowned by her Faces and Phases[1] series for which Muholi photographed more than 200 portraits of South Africa's lesbian community. This project is a great indicator of how Zanele Muholi sees and utilizes her art, best explained by the author herself: The portraits are at once a visual statement and an archive, marking, mapping and preserving an often invisible community for posterity.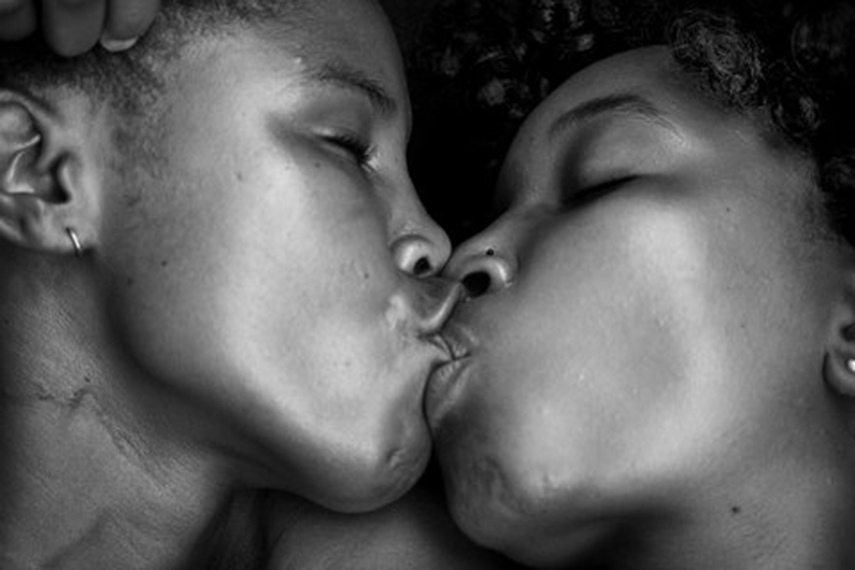 Fighting for the Gays and Lesbians
Zanele Muholi was born on the 19th of July during the year of 1972, in Umlazi, Durban, and was the youngest of five children. Her parents' names are Ashwell Tanji Banda Muholi and Bester Muholi. Her first professional contact with photography was the experience of working as a reporter for Behind the Mask, an online magazine that focuses its energy on various LGBT issues in the continent of Africa. Spurred by what she saw as a photographer for the Behind the Mask, Muholi co-founded the Forum for the Empowerment of Women (also known as FEW) in 2002. This was imagined to be a black lesbian organization dedicated to providing a safe space for women to meet. As an addition to the Forum, Zanele also documented some horrific stories of the FEW's clients, reporting numerous hate crimes against the gay community in order to put a stop to the activities known as corrective rape. When she realized that artistic photography would be something that could interest her, Muholi started attending a course at the Market Photo Workshop in Newtown, Johannesburg. This occurred in 2003 and it did not take Zanele a lot of time to establish herself as a talent with a camera - about a year after enrolling in the course, she held her first solo exhibition at the Johannesburg Art Gallery. The show's name was Visual Sexuality: Only Half the Picture[2].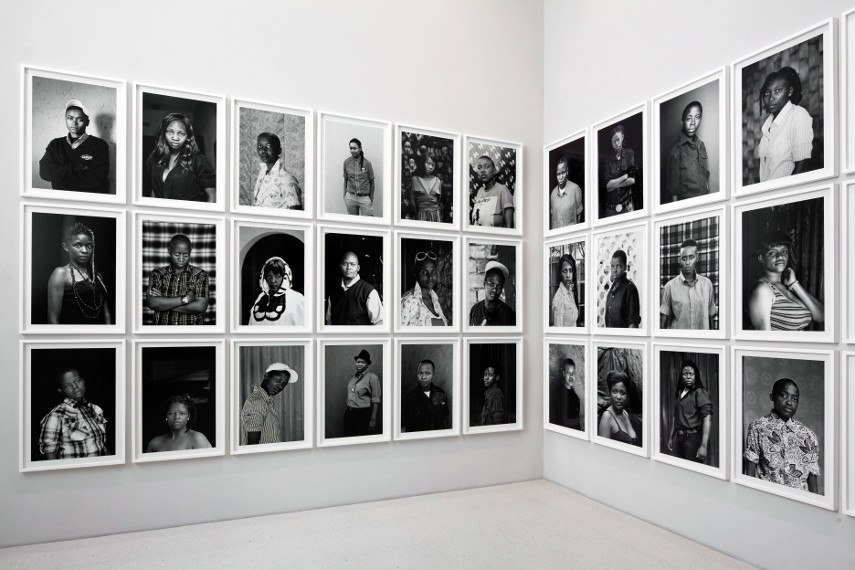 All the Practices of Zanele Muholi
In the year of 2009, Zanele Muholi received her Master of Fine Arts degree in Documentary Media from Ryerson University in Toronto. Her master thesis was based on mapping out the visual history of black lesbian identity and politics in South Africa. Since then, her main creative focus did not change one bit as Zanele still aims to raise public awareness of the gays and lesbians in her country. Furthermore, this author established yet another powerful foundation in 2009 - Muholi realized the Inkanyiso project that year, presenting the world with a non-profit organisation concerned with visual activism. Following a vision statement of Produce. Educate. Disseminate., Inkanyiso is concerned with visual arts and media advocacy for and on behalf of the LGBTI community. In 2010, Zanele co-directed her documentary Difficult Love, expanding her art to the medium of moving images for a change. She also realized a few interesting books along the way. Of course, Zanele did not let her photo-making practice suffer because of her other responsibilities as photography remained her main creative output to date. Besides her collaborations with the aforementioned Johannesburg Art Gallery, Muholi also displayed her photos at such prestigious locations and events as the CCA Lagos in Nigeria, the Kunsthalle Wien Project Space in Vienna, Michael Stevenson in Cape Town, Le Case d'Arte in Milan, Fred Mann in London, Design Indaba Conference in Cape Town and Afrovibes Festival in Amsterdam.
By tirelessly working on both her photographies and foundations, Zanele Muholi made it her personal mission to fight for the rights of LGBT individuals in South Africa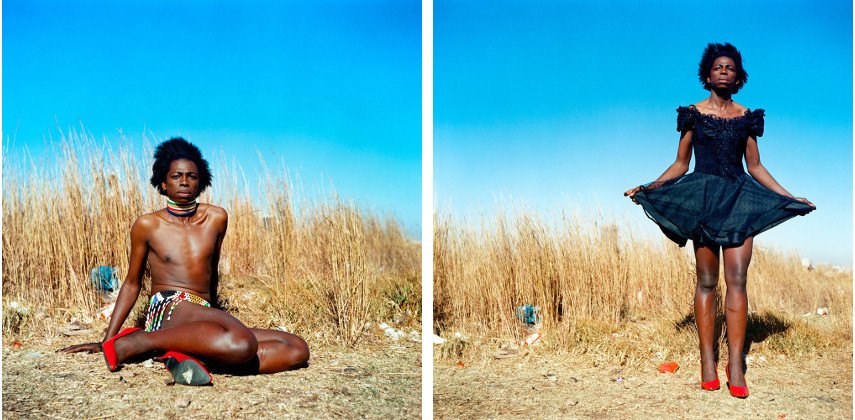 A Crucial Mission
Ultimately, Zanele Muholi did well to describe her role as a visual activist. By working with both her photos and organizations, this author brings crucial light to the importance of black lesbian and gay individuals in South Africa, set out to make a true difference. Her documentations of provocative topics can be observed as a unique journey through the lives of African queer communities and will undoubtedly serve as a valuable record for future generations interested in this particular subject. Muholi's portraits challenge what can unfortunately rightfully be called a stigma surrounding gays and lesbians in South Africa and we see her as a pivotal figure in debunking the usual rhetoric that homosexuality is un-African in its core.
Zanele Muholi Marten lives and works in Johannesburg, South Africa.
References:
Muholi, Z., Faces and Phases: Zanele Muholi, Prestel, 2010
Muholi, Z., Zanele Muholi: Only Half the Picture, Real African Publishers, 2011
Featured image: Zanele Muholi - Photo of the artist - Image via eye.on.art
All images used for illustrative purposes only.