Described by the artistic world as an international master of abstraction, Zao Wou-Ki is a Chinese painter whose artworks are held responsible for making the Western and Eastern visual styles meet each other. His aesthetics are best explained as a combination of the abstract method borrowed from the West and the Chinese concept of Tao, best explained as the meditative spirit characteristic to Eastern traditions. During his long career, Zao Wou-Ki became a crucial part of the global art scene and was also a member of the Académie des beaux-arts. This artist is often regarded as one of the most successful Chinese painters of the 20th century.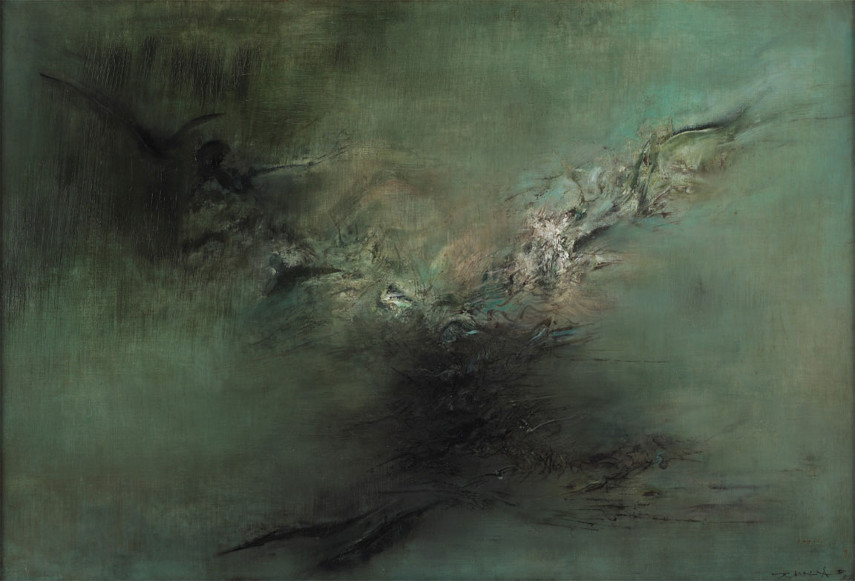 Zao Wou-Ki's Biography
Zao Wou-kim was born in Beijing and was a member of a family with genetic roots found in Dantu District, Zhenjiang, a famous Jiangsu province in China. His parents were quite wealthy and there are records that prove their bloodline can be connected to the Song Dynasty - such circumstances allowed Zao to have a very comfortable childhood without much worry about what future has in store for him. Heavily influenced by his father, Wou-ki took a keen interest in history and classical literature ever since he was a toddler and such explorations encouraged his passion for Chinese calligraphy. After his family noticed Zao's affection towards art, he entered the Hangzhou Academy of Art under the tutorship of Lin Fengmian and Wu Da-Yu. After graduation, Wou-ki remained at the Academy and started teaching, which eventually led him to a professor's position at the National Hangchow College of the Arts as well. The nature of the job meant that Zao would be exposed to the works of great modern artists such as Picasso, Matisse, Modigliani and Cezanne - it was these legendary painters and their work that influenced Zao Wou-ki and enabled him to develop his own distinctive style. After he was enchanted by modern painting, Zao Wou-Ki desired to seek out the roots of the medium and went to France in 1948. There he examined Paul Klee's works and the symbolic language Klee was renowned for gave him some form of deepest incentive, allowing him to get more in touch with the image his inner heart was searching for and as a result become more effective as an abstract painter. From the 1950s to the 1970s, Zao Wou-Ki significantly explored his way of painting and gradually established his lyrical and abstract painting style. However, as the 1970s were coming to their end, Zao underwent yet another transformation, this one being a quite unexpected one - his art started breaking through the original structure and pictorial form, virtually breaking the only rule abstract painters of the time were trying to stick to. Zao Wou-ki literally shifted from abstract assembling to disassembling. In later periods of his career, Zao diluted his pigments, blending in more interesting aspects of the ink medium, reflecting the medium with his characteristic spirit.
Of all the Asia painters who based their focal point on abstract concepts, Zao Wou-ki used the tools that made him uniquely recognizable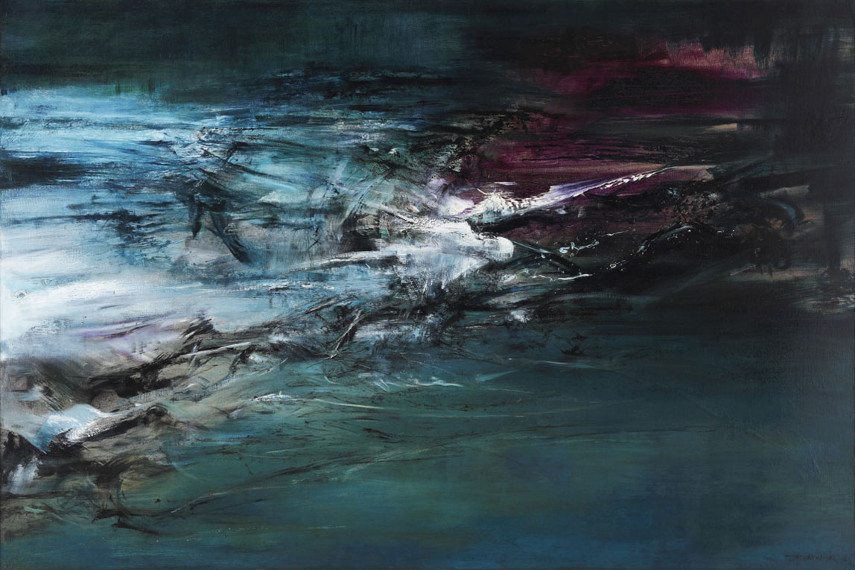 Abstract Paintings and Lithographies
Although his inspirations were found in Western styles, Zao Wou-ki's works were very strong with Eastern elements such as the oracle bone scriptures or writings on bronze wares of Chinese cultures. These mysterious symbols were at best barely distinguishable by westerners but served Zao as key elements letting him into the chaotic world of abstraction. The strong note of national pride led Wou-ki to return to the origin of Chinese calligraphy, something he was passionate about ever since his father exposed such works to him. Thorough investigations and countless hours were spent examining and experimenting with the old techniques, all of which resulted in Zao creating his own unique iconography ready to be applied to abstract paintings. Wou-ki emerged onto the scene in the 1940s and 1950s with characteristic vibrations of the pictorial colors intensified with expressive brush strokes, instantly recognized for his ability to make the viewers feel the total embracement and accelerating momentum of the work's tension. Another aspect that made Zao's works even more mystical is the fact he never gave his pieces sensible names - following the traditions of the artists that inspired him, Wou-ki only titled his paintings with dates on which they were produced. After his aforementioned shift from assembly to disassembly emerged, Zao's artwork started to present a form of structure completely devoid of center, a decision that resulted with the contexture becoming richer and more dynamic. This period of Zao Wou-ki's career is often defined as his most abstractly clear and free, with his creative realms reaching impressive levels. Although both his paintings and lithographs are stylistically similar to the Abstract Expressionists and their visuals, Zao is much more closer to the concepts of Impressionism. No matter which medium Zao was working at, he was always renowned for his ability to present the viewers with an interwoven imagination of the tangible and the intangible, the powerful and the ethereal - which by all definition is the sole goal of abstract art.
As the story of Zao's career got closer to 1970s, we can see how his work suddenly goes on a structure concept completely not closed and devoid of center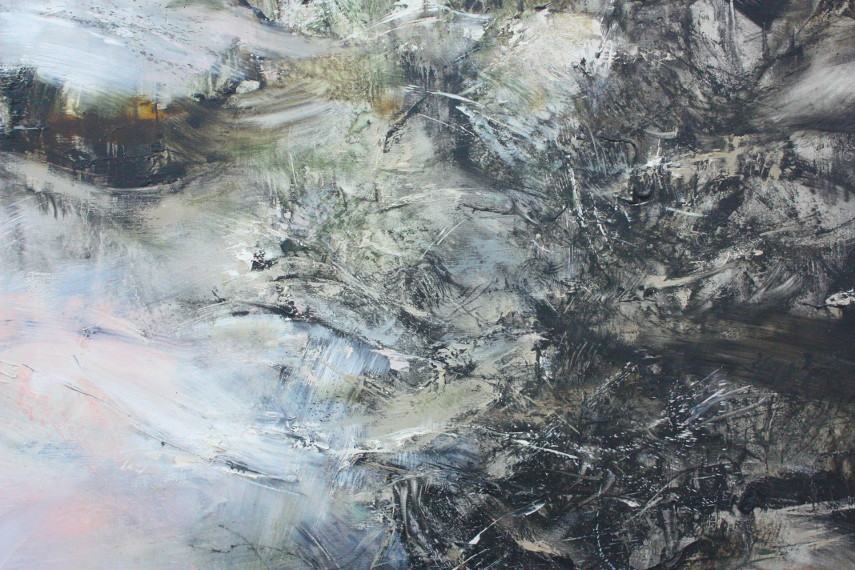 The Center of Asia Abstract Art
Many experts and art pundits like to state that Zao Wou-ki was a Chinese painter who was merely influenced by the Western ideas of abstract painting - although this is undoubtedly true, many forget to mention that Zao was an actual piece of the Western scene in his own right. His paintings were greatly accepted by both the Europeans and Americans, his earliest exhibitions in France were met with praise from the likes of Joan Miró and Picasso, he actually lived in the famous Montparnasse block of Paris - all of this comes to show that Zao was not only an indirect result of the Western teachings, but a genuine artist that contributed to development of modern abstraction's later stages in China. This alone would be impressive enough, but the fact he was able to do so on two opposite fronts makes Zao one of the most crucial artists of the 20th century.
The artist is represented by Marlborough Gallery Monaco.
Featured image: Zao Wou-Ki - Photo of the artist - Image via independent.co.uk
All images used for illustrative purposes only.