As the only woman in so-called Vertigo Graffiti crew, Zas started tagging her name on the Bogota streets in 2004. Feeling comfortable working in the team of men, as she says, they cover each other's back and treat her as equal. Preferring to consider her style asexual, she doesn't accept the evaluation of her work through the question of the gender. There are no additional challenges of painting on the streets for a woman. In their crew, everybody has an even contribution when it comes to the creation.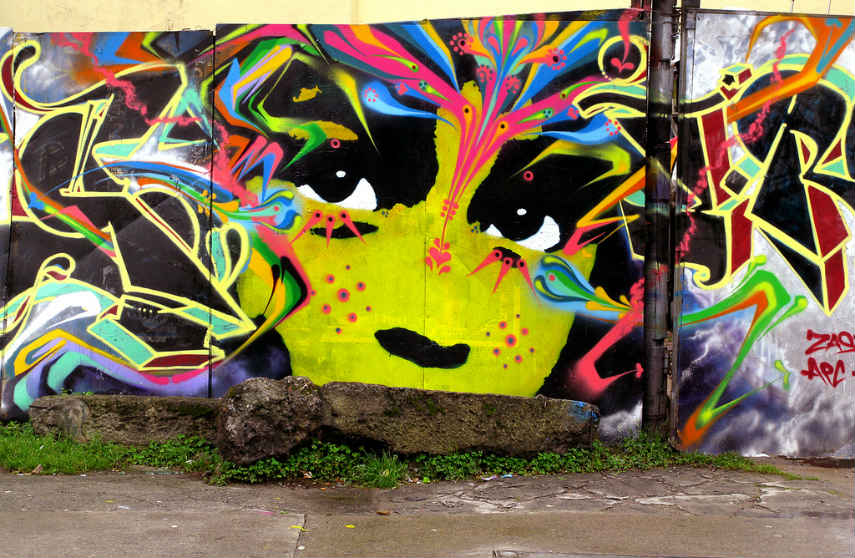 Being a Women in the Men's World
Colombian society considers that women's place is at home, especially because of violence and insecurity in the streets of the capital. It is not easy for a young female artist to cope and fit into making graffiti. But when she succeeds in her attention, like Zas does, the balance of inequality in a macho world turns against them, leaving the woman in little advantage.
The iconic 115-foot high mural in Bogota, El Beso de los Invisibles, was made by Vertigo Graffiti crew and besides Zas, in this project were included Jade and MDC. The image represents a homeless couple Diana and Hernan kissing on a pile of trash and it is based on a famous photograph by Hector Favio Zamora made in the impoverished neighborhood of El Bronx, published in one Colombian newspaper.
A homeless couple Diana and Hernan kissing on a pile of trash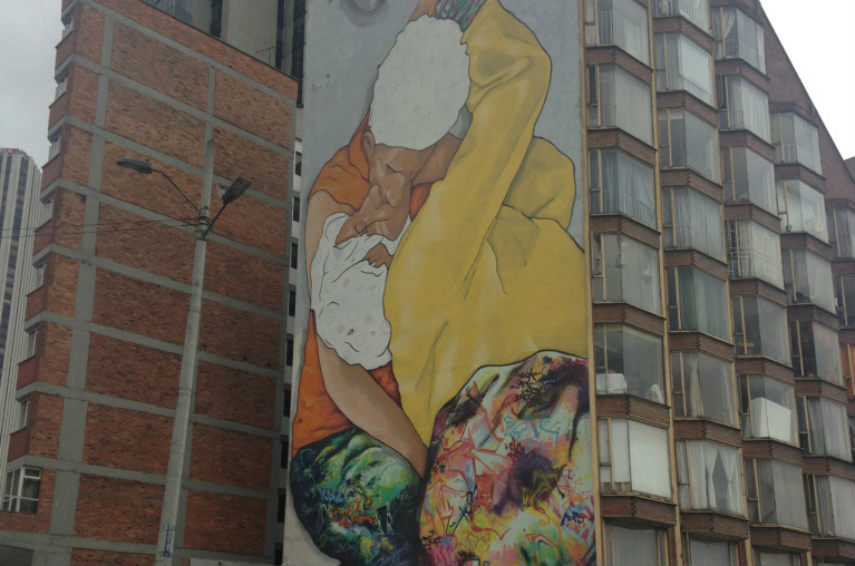 Always a Part of a Team
The works with Zas' signature combine the styles and patterns of different artists but their main characteristic is that all of these murals are not distinguished by the personal mark of any of them. They succeeded in creation of a single image that depicts the unique whole. Always working in a team, Zas emphasizes the importance of collaboration when the artists with similar ideas can create great pieces of art.
Zas lives and works in Bogota, Colombia.
Featured image: Zas - Untitled (detail), Bogota, photo credits streetartnews.net
All images used for illustrative purpose only