Going by the street alias of Zephyr, Andrew Witten is a fantastic example of how old school graffiti painting is still making a tremendous impact on urban art. Like many of his contemporary peers, Zephyr mostly concentrated on tagging his pseudonym all over walls and subway trains of New York City. He is furthermore credited with several innovations that really altered the course street art was headed during the 1970s and 1980s. Besides being a successful graffiti genius, Witten is also a renowned lecturer and author of diverse books concerning many aspects of street painting and how seasoned urban artists used to do things in their own time.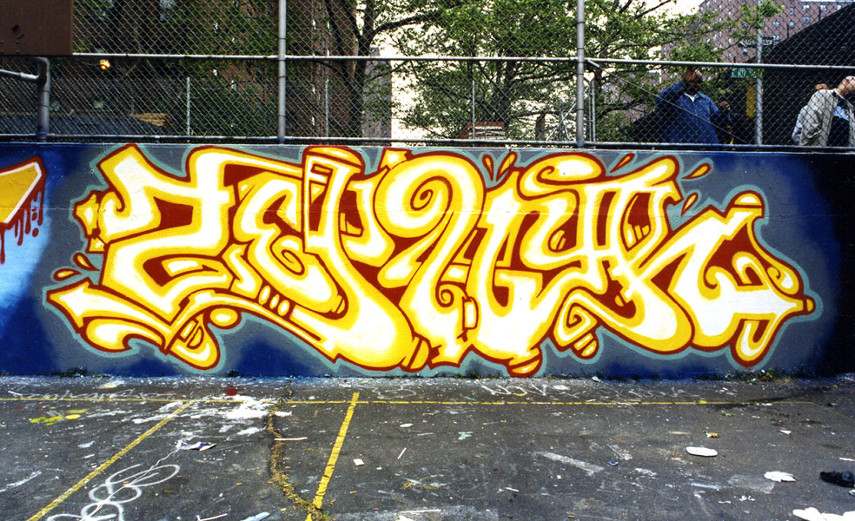 Before Andrew Witten Became Zephyr
Zephyr has been identified as a graffiti elder for years now, with many street art fans and critics placing his name alongside such greats as Futura 2000, Blade, Phase 2 and Lady Pink. He has been frequently called the originator of techniques and standards that continue to be used and expanded upon to this day, which is even more impressive when you consider the fact Zephyr has been active for over four decades now - Andrew Witten has been creating graffiti since the year of 1975. Back then, he did not go by the name of Zephyr, choosing instead to be called Frodo, Trek and Kane. Why he used to change his alias so much is still unknown, but it can plausibly be associated with the Zephyr's constant tendency to not stay put stylistically and to never be a part of the popular trends for too long, continually seeking his own methods of expressing and experimenting. Andrew took on the name of Zephyr during the summer of 1977, deciding to show respect towards a west coast skateboarding legend Tony Alva, a member of the skate team called Zephyr. Soon after that, Witten built around him a crew called Rolling Thunder Writers (often shortly called RTW), organizing a group alongside his friends Bil-Rock, Rasta and Revolt. During that time, much of the graffiti works Rolling Thunder Writers put out were painted across subway trains, a popular method that has really marked the early 1970s. Witten explained the relationship he and his peers had with the subway: We felt we understood the trains more than the Transit Authority. Teenagers were running the system. We decided when, where, how much we wrote. Graffiti showed that the Transit Authority was not in control.
Zephyr was one of the key cogwheels in the mechanism of the early graffiti scene of New York City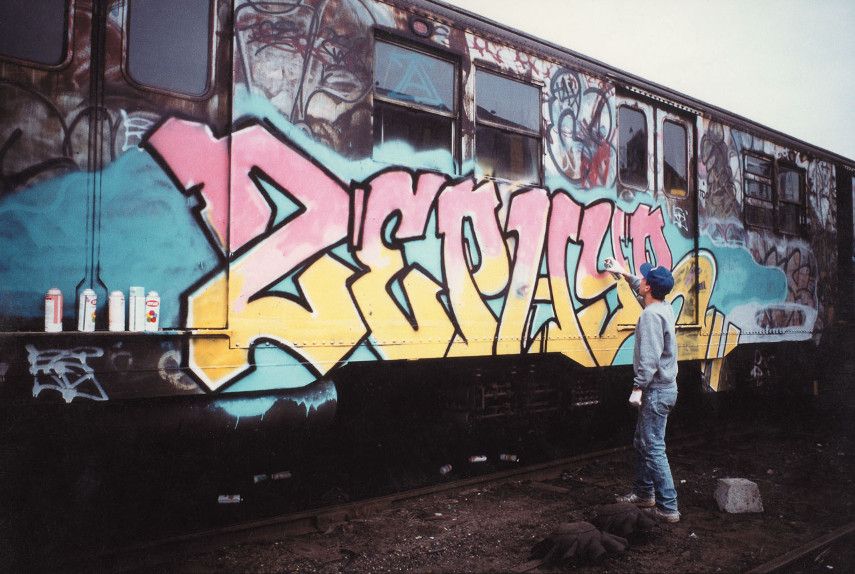 New Moments in Street Art
Already the head of a famous street art collective Rolling Thunder Writers and a distinguished tagger, Zephyr was also a key component of the first wave of graffiti painters that made a crucial transition to galleries, turning the entire concept of street art on its head. Out of nowhere, Witten's artwork suddenly became an option for collectors and different sorts of commercial representatives, making possible an idea that was literally unimaginable before that moment - it allowed a street artist to earn by painting his graffiti works. During the early 1980s, Zephyr presented his creations at the newly formed New York City galleries specialized in graffiti, such as the FUN Gallery and 51X. Another innovative notion of street art that Zephyr was a pioneer of was the idea of an artistic tour - Andrew was a part of a five-man show that toured all over Japan in 1983. Zephyr's graffiti and art in general are best explained by the painter himself: Art, and specifically the so-called 'art world' exist in an elite never-never land. Art in the west is presented as something for those who can afford the luxury of dallying in it… I am a purist, and I don't believe this is how things should be. Art needs to be for everyone. It has to be public…. So I'm doing my part to change it, one graffiti piece at a time. An interesting fact: Zephyr's works can be seen in the hip-hop culture documentary Style Wars and he was featured as himself in the landmark motion picture Wild Style. Andrew Witten is also celebrated for his influence on the New York City's self-image in Suzanne Vega's 2007 song Zephyr and I.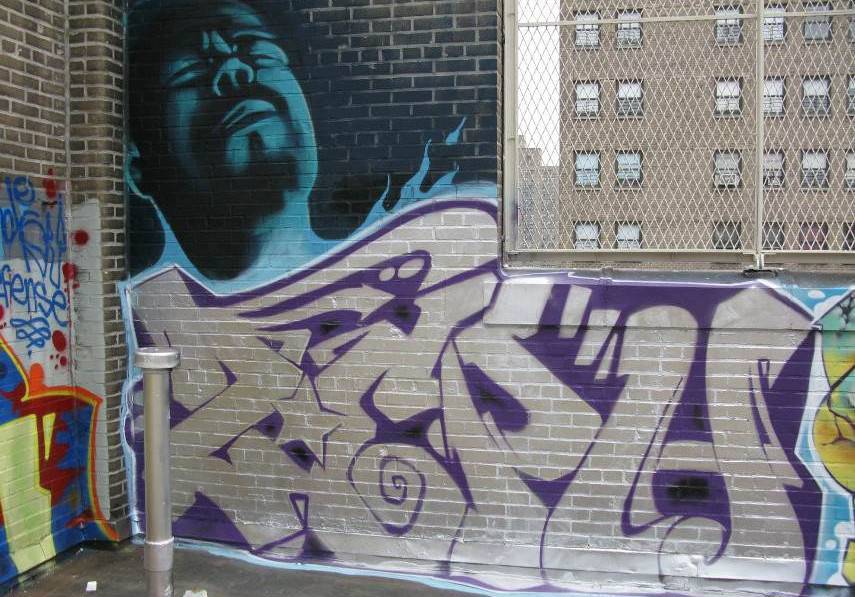 Zephyr's Everlasting Influences
Even if we were to put Zephyr's graffiti aside for an instant, this man still continues to be one of the central figures ever bestowed upon the street art scene. Being a cogwheel of such revolutionary reforms like the transition to galleries and touring around the world with nothing else but his graffiti, Zephyr can comfortably be acknowledged as a milestone in street art history. This old school graffiti author is still active, although he doesn't paint as much as he once did - these days, Andrew Witten focuses more on solidifying his reputation as a true street art legend by holding lectures and being associated with numerous publication and documentary films about graffiti scene.
Zephyr lives and works in New York City, The United States.
Featured Image: Zephyr - One of Zephyr's tags - Image via bombingscience.com
All images courtesy of Zephyr