Zest is a pseudonym of Franck Noto, a French street artist whose talent and style established him as one of the leading graffiti authors of the entire street scene in France. Zest's initial artworks used to be very figurative and realistic, embedded with the loose graffiti codes he became familiar with early on - however, his style evolved over time and Noto eventually developed his own unique urban vocabulary, turning it into a much more personal form of expression. Currently, his progression towards abstraction is asserting itself and one can easily notice Zest's attraction for depicting decomposed movements.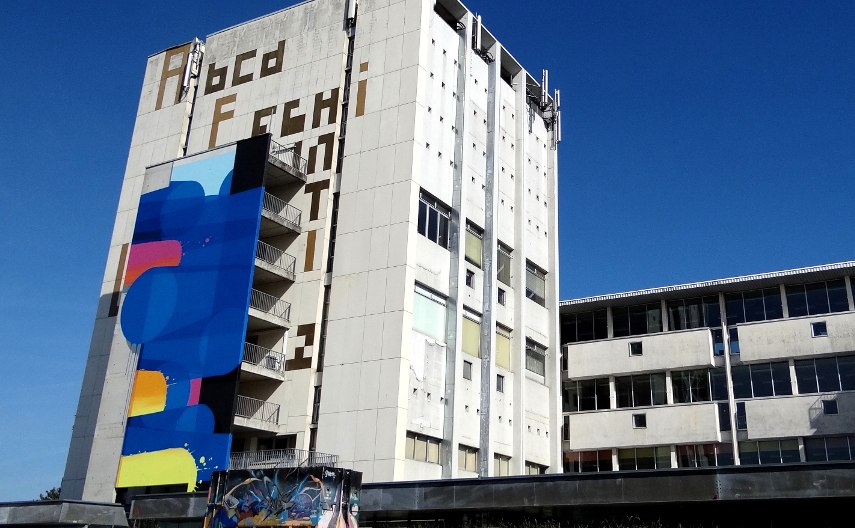 Entering the World of Graffiti
Zest started to experiment with graffiti at the age of 15. Like many of his street colleagues, he was as well a completely self-taught artist. Enchanted by the endless possibilities and the absence of any real creative bound, Noto was immediately attracted to the unconventional and provocative art form of graffiti. As most simmilar artists did, Noto started out with lettering but soon began to experiment with figurative and realistic styles. It should be noted that he particularly liked painting on large surfaces and this feature is quite clear in Zest's mature art. Franck Noto has been influenced for a long time by the figurative style like the one artist Mode 2 has in his arsenal, but, as Zest gradually opened himself to abstract and contemporary art, authors such as Piet Mondrian, Futura, Pierre Soulage and Jackson Pollock started to be a strong influence on him. However, above all, Zest finds inspiration in the world of fashion and architecture.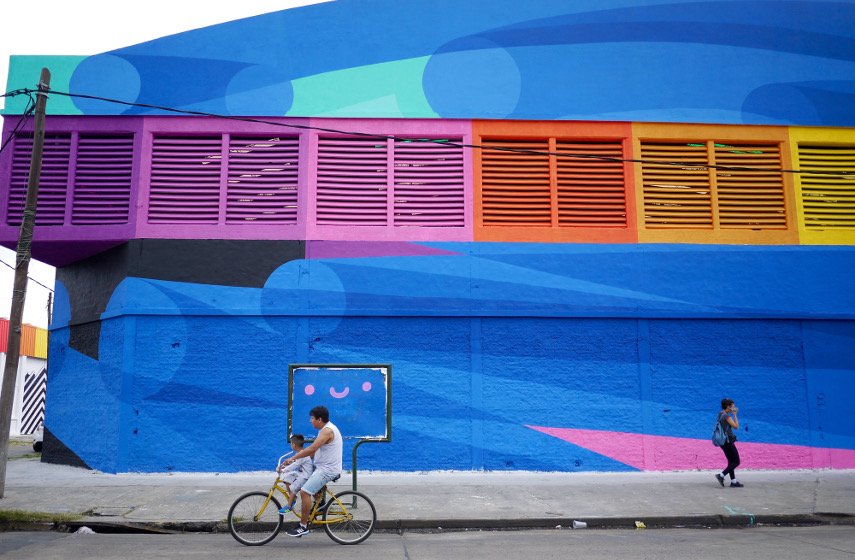 The Street Art of Zest
Nowadays, Zest's studio is the place where explosions of colors take place and where atypical paintings come to a sudden life. Also, this is the place where the artist is able to explore different techniques before introducing them to the street. Concerning his own art, Zest explains it with the following statement: I am dedicated to artworks that synthesize my various influences. My universe is none other than that of suggestion: the letters of my pseudonym, cubic forms, feminine contours. But talking about my work is obviously accompanied by a discourse on color, an obsession for me. Mixing paint rollers, Posca marker pens, brushes, spray paints and projection techniques, Zest continues to evolve as an author. Of course, the influence of graffiti never leaves his portfolio regardless of how much Noto attempts to turn his style towards a different path. The perpetual overlap, the bulimia of painting absolutely thrills this artist and Zest wants to show us the energy obtained through the flow of the gesture and, logically, the colors.
Zest makes his urban art through a tasty mix of Cubism and fundamentals of graffiti, making his artworks undoubtedly identifiable
What Makes Zest Special
Regardless of how conceptually far he gets from his initial artistic explorations, Zest always maintains a connection with the graffiti style that allowed him to develop as an author in the first place. The feeling of freedom, being far from the conservative codes of art and constantly experimenting with new methods - all of that is still present in the works of Franck Noto who uses these concepts as a basis to his visual vocabulary.
This artist is represented by Galerie Nicolas Xavier, Kolly Gallery, At Down Gallery, Bomma Gallery, and Bartoux Gallery.
Zest lives and works in Montpellier, France.
Featured image: Zest - Photo of the artist at work - Image courtesy of the artist
All images courtesy of Franck Zest Noto.