Living in a system where the government is actually telling you how to live isn't easy. Especially if you're a young photographer whose artistic tendencies are in conflict with the governmental instructions. Zhang Yaxin was 34 years old when he was tasked to take pictures of the model operas which were part of the Cultural Revolution under Chairman Mao. It was a task which allowed him some privileges which the other photographers could only dream of. Nevertheless, it was a task he didn't like, simply because it wasn't his choice, but rather a political decision. He ended up working for nine years on this project, until it was eventually canceled in 1976.
Zhang worked on the Model Operas until they were canceled in 1976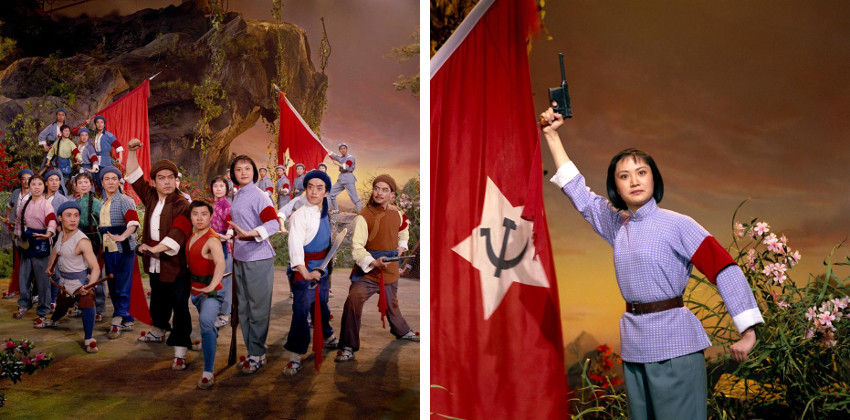 Politicaly Approved
Jiang Qing, Chairman's Mao wife, was in charge with the model operas, and Yaxin was appointed a chief photographer by the Party Leaders. His job, simply put, was to document an evolutionary process of the probably most dramatic attempt to redefine artistic sensibility in modern history of art. He was working at Xinhua News Agency when he was given this new task.
Total of eight productions were created, six operas and two ballets, which were made following Mao's ideology that "art must serve interests of the workers, peasants, and soldiers and must conform to proletarian ideology." In a period where everything against revolution, art included, was outlawed, Yaxin's politically adequate and appropriated images soon became omnipresent in the country, finding their place on posters, cups, newspapers across the China.
His work became omnipresent in China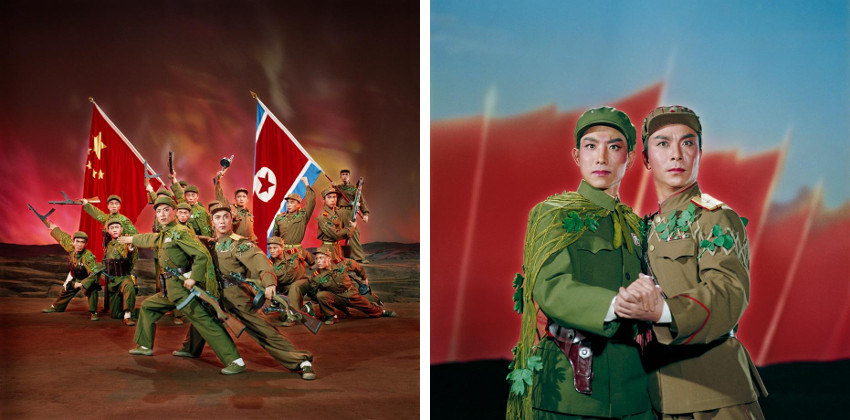 The Cultural Revolution and its End
Zhang Yaxin graduated from the photography department of Changchun Film Academy and joined the Xinhua News Agency as a staff reporter in 1963, before being chosen to take pictures of the model operas. In that period, he was using a Hassleblad camera, one of the only three in all of China, and had unlimited amount of color Kodak film at his disposal, while other photographers in the agency were given only three roles of color film per year. Yaxin made a box which encased the camera, so the artist could shoot without interrupting the sound recording. After Chairman's Mao death in 1976, Jiang Qing was arrested and the model operas project was terminated. In 1978, Zhang returned to being a photo reporter, this time working for the People's Daily.
His masterpiece, the Practice of Color photography, was published in 1983 and it enjoyed a circulation of about 280 000. In 1986, Yaxin was among the first people who earned the Senior Title Qualifications. As a senior correspondent, a Special Allowance was granted to him for his great contribution by the State Council. He was also involved in Dictionary of Chinese artists, Who's Who in Contemporary China, and the Chinese Photographer.
The artist used one of the only three Hassleblad cameras in China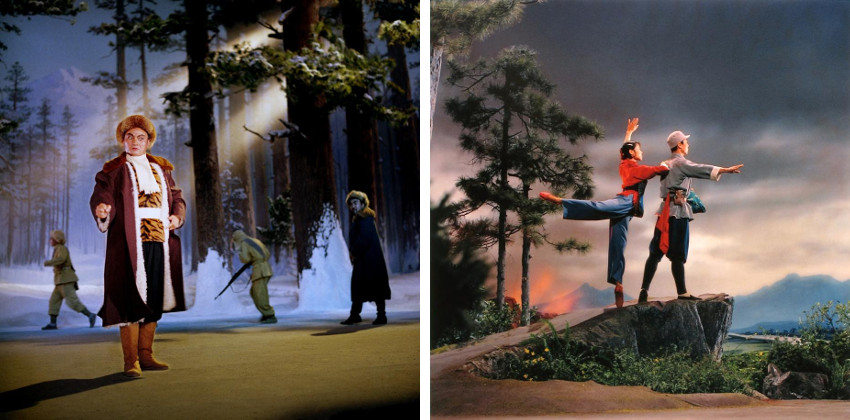 The Photographs Had Deep Impact on Chinese People
Sure, it was unfortunate that the artist was forced to do something he didn't want. But, there was a silver lining. Some privileges given to him allowed Zhang to perfect his photography. He captured the intensity of gazes, the transience of emotions on actor's faces, magnificence of costumes, brightness of colors and the precision of gesture, managing to achieve transfiguration of living actors into majestic statues of ancient times. The main goal of promoting the revolutionary ideology was reached, but his photographs accomplished so much more. Their deep impact on the Chinese people, which triggered codified culture of consumption and new aesthetic standards, is strong even today.
He is represented by Stephen Bulger Gallery in Toronto, Canada.
Zhang Yaxin lives and works in China
Featured image: Zhang Yaxin – Red Detachment of Women, 1973 (detail).
All images, including featured – courtesy of Stephen Bulger Gallery.