Artmossphere - Moscow Biennale of Street Art 2014
Social recovery may be a pretentious term for what is going on in Eastern Europe. Transformation would be more accurate, as the constant tremors in all spheres of society do not seem to cease is the post-Soviet era. Social upheaval, as well as the general dissatisfaction, gentrification and stratification induce potent frustration into the working and middle class citizens, and while some turn to violent outbursts of their anger in the name of resistance, others find creative outlets, often in street art. Illegal, looked down upon, standing for everything the SSSR ideology once condemned, street art in Russia is gaining more and more popularity, despite of it all. Being the megalopolis in which the street life thrives, Moscow is promising to become a Mecca of the new dawn of Russian street art. The unstoppable creative movement of new contemporary art hordes finally entered the official circles this year, and following the Moscow Biennale of Young Art, comes Artmossphere, the Moscow Street Art Biennale.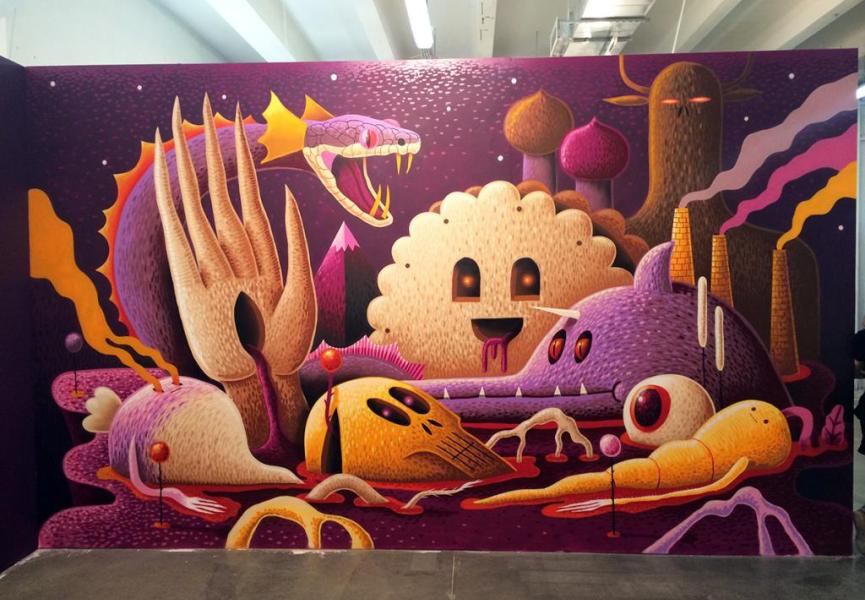 Moscow Street Art Biennale Program
Street Art Biennale in Moscow is a huge event, gathering over 25 artists from across the planet and 35 Russian artists. The participating creatives are creating murals throughout the city, accompanied with an intriguing exhibition and highlighted by a retrospective show by the one and only Martha Cooper, probably the most famous street art photographer. Not only facades are being transformed through pictorial interventions, but also, bus stops, pedestrian areas, 3 trolley busses, and the Muzeon Art Park will gain a new addition in the form of monumental 4 meter statue made by Spanish artist Okuda. In the course of the main program, group and solo shows, as well as lectures, are happening in the Artplay Design Center building, accompanied by lectures and workshops, where 12 prominent speakers, expert in urban and street art, will lead the word, including Living Walls festival curator Monica Campana, vice president of Urban Forms Foundation Teresa Latuszewska-Syrda, and the curator of MMOMA exhibition Pasha 183, Polina Borisova. Artmossphere is supported by the Moscow Department of Culture and its Public Projects Agency.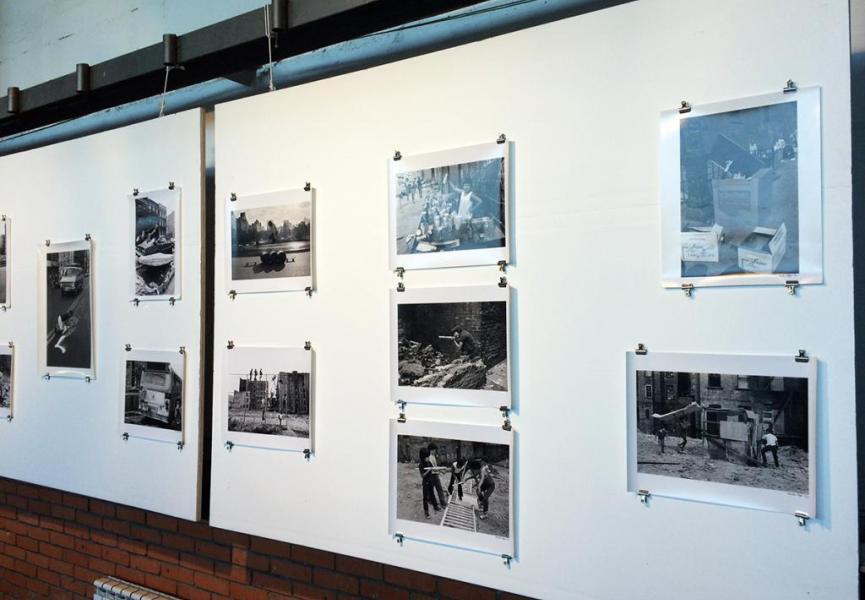 Street Artists go to Moscow
Martha Cooper retrospective show is only the icing on the rich, layered street art cake Moscow Biennale has in store. The full roster on international artists includes 108, 3ttman, Agostino Iacurci, Clemens Behr, Elian, Eltono, Erosie, Hyuro, Momo, Nelio, Okuda, Tellas, Zedz, Derek Bruno, Tenten, Moneyless, Sat One, Ekta Ekta, Nicolas Barrome, 2501, Hell'o Monsters, Daniel Eime, Jan Kalab, Sixe and Flirt. The Russian roster of local street masters is longer, and it involves the renowned names such as Misha Most, Kirill KTO, Zmogk, Kislow, Nootk and Kiosk, to mention only a very few.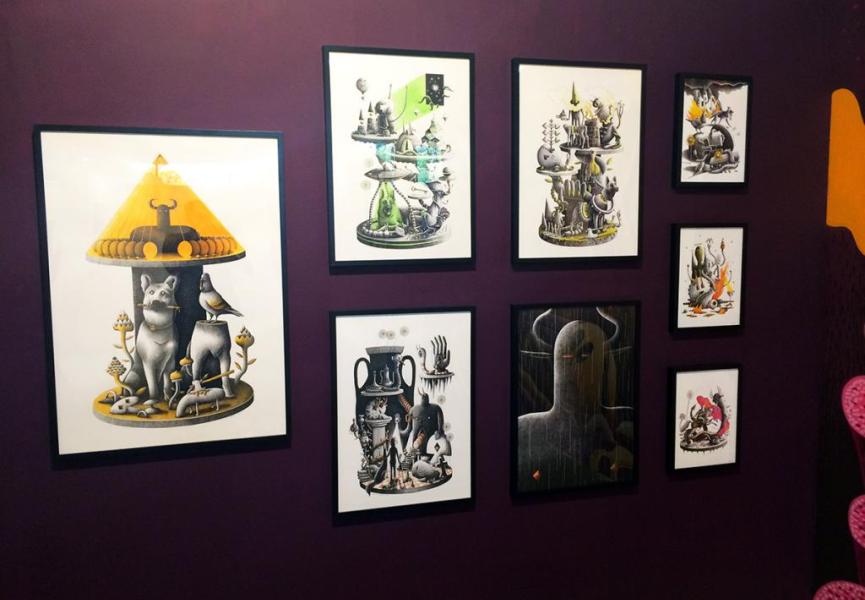 Artmossphere
Street Art Biennale in Moscow started on September 6, and the exhibition, street painting and lecture main program will run through September 20, 2014. Special, satellite program of Artmossphere encompassing projects at RuArts Gallery, Winzavod Center for Contemporary Art, Solyanka State Gallery, Schusev state museum of Architecture, Museum of Moscow and Trolley bus painting will go on until November 2, 2014.